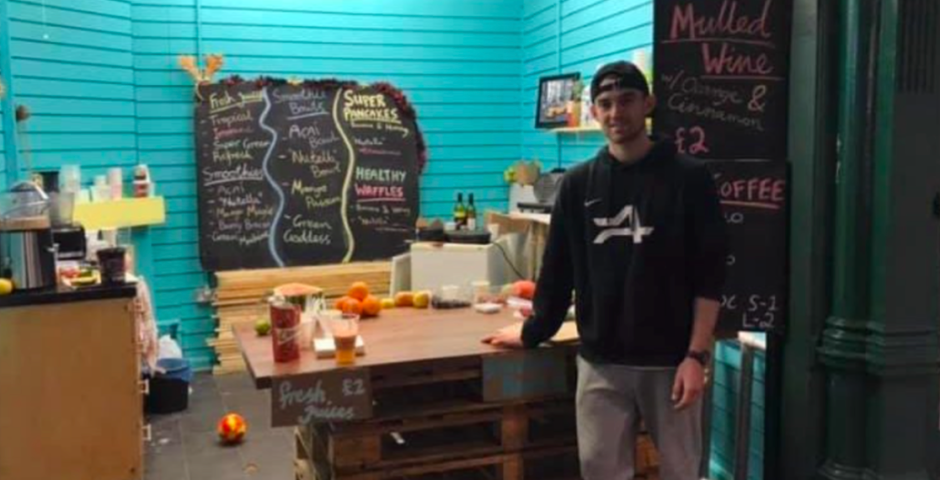 This is how you can get an acai bowl delivered to your Leeds student house
Take some gap yah Insta pics from the comfort of your Hyde Park lounge
With trips abroad and nights out cancelled for the foreseeable future, you can wave goodbye to your dream of having an acai smoothie on a beach in Thailand, and posting it to Instagram. Instead of holiday pics, boujee food photos continue to permeate Instagram stories as takeout places are the only venues allowed to stay open (thanks Bojo).
We've all seen them on Instagram, and it's true that acai bowls are healthy, aesthetic and super yummy. Leeds is brimming with edgy students and thousands of vegans, and Bonito Acai is here to sort us all out and make us feel like we're on the holiday coronavirus cancelled, but in our uni houses.
We interviewed owner Jed Zanos to provide you with all the deets to get your grams even vibier (and fill your tummies with some vegan goodness, of course). Plus, you don't even have to leave your home- Jed is doing free delivery! Absolute bargain if you ask me.
So, how can Leeds students jump on this trend and grab themselves a healthy snack in the process?
What is Bonito Acai?
Bonito Acai is an acai bowl shop which has recently opened in Kirkgate Market. At £5 for a bowl of deliciousness, we can't say no. As Bonito Acai is take-out only and with the market remaining open, lockdown can't stop us from fulfilling our acai dreams. It's already proving popular with students and locals, and boasts almost 2000 Instagram followers.
So, who is the creater of Bonito Acai?
Jed Zanos is a cool 23-year old baller from Australia. he told The Leeds Tab: "I moved to Leeds a few years ago for football. Football is better here than in Aus".
We may not have sandy beaches and hot surfers but at least we've got Wayne Rooney.
What inspired you start your own business making acai bowls?
"I started making them in a café I worked in in Australia. I really like the idea of a healthy lifestyle. Everyone in Aus loves acai bowls so I started little markets on the beach there so thought I might as well get the Brits into it too."
Can you tell us what the acai berry is?
"It's from the Amazon and they use it in Brazil to make the acai bowls they sell on the beach. It's super healthy and filled with antioxidants. It's rated as the number one superfood but tastes really nice too! It's like a mix of berries and dark chocolate."
What else do you put in your acai bowls?
"I blend the acai berries with banana, coconut water and topped with granola, strawberries, blueberries and loads of fruit." Sounds delicious tbh.
What else are you selling?
"I do fresh juices, smoothies with all different fruits. I do different bowls as well, like healthy Nutella, and in the winter I do super pancakes and waffles. I also do little treats too like banana bread, protein balls and Bolinhios Decoco (meaning coconut kisses)." Hangover cure anybody?
Where are you delivering to?
"Just around Leeds at the moment so the city centre, Hyde Park and anywhere just outside of Leeds."
When are you open?
"8am – 5.30pm at Kirkgate market every day except Sunday, but I still deliver on Sundays."
Have we convinced you?
Well Leeds, we can't wait to see all your sexy acai bowl Insta pics.  Who says you need hot weather and palm trees to be edgy. What else are you gonna during lockdown? We say treat yo'self.
If you want to check out what the bowls look like before you hop on this trend, follow @bonito_acai on Instagram.
Related stories recommended by this writer: