Get your boogie on: The Tab Edi's guide to Edinburgh's nightlife
AKA we've ranked all of the Edinburgh clubs so you don't have to
Part of everyone's uni experience involves being thrown around on a club dance floor, and in Edinburgh, we are blessed with more than a few clubs to go to. But instead of you and your friends deliberating at 11:20 on a Saturday night on which club to go to, why not let us decide for you. From Subway to Sneaky Pete's, Bongos to Bourbon, here are all of the best-known clubs in Edinburgh and what we think of them.
Subway
Subway has to be an Edinburgh classic, from the £8.50 Venoms that you can drink like water to everyone's favourite: Tamagotchi Tuesdays. Can you really be an Edi student if you haven't queued for an hour at Subway just to get told it's full?
Whilst the bar staff are super friendly and you're always guaranteed a fun time, the dance floor can sometimes get pushy and the weekend music can feel slightly repetitive, especially if you're a regular.
For this reason we're going to rate it a 7/10. 
Hive
Just like Marmite, you're either gonna love it or hate it when it comes to Hive. Yes, at certain points, it can get a bit squashed, but who can deny that they don't love a £3.50 double vodka orange or the High School Musical and Hannah Montana songs that they play on a Saturday night.
When all of the other Cowgate clubs are full, you can almost always get into Hive, so we're going to rate it 8/10.
Sneaky Pete's
One of the smaller clubs along Cowgate, but if you're feeling slightly too fancy to be listening to current pop songs, Sneaky Pete's jazz is the one for you. Whilst the music is good, it often pulls in an older crowd, so if you're looking for a more student vibe, this place may not be the one for you.
Yet, Sneaky Pete's is convenient and it's always fun to dance to something new, making it a 7/10.
Bongo's
Unlike other clubs, if you're planning on paying the £10 entry to Bongos, you've got to be prepared because the real party is not on the dance floors but in the smoking area outside. Standing with the other drunk, slightly chilly Bongo clubbers outside in the rain is where the real fun lies and I'm not going to lie, you do meet the most interesting of characters there.
Inside, the two levels do mean that I've seen more than one person stumble down the stairs, but it's all part of the experience, right?
With the vibey instrumental music, we're going to rate Bongo's 8/10. 
Boteco de Brasil
Okay, you're pretty cool, you're not into regular Edi music, you're into more cultured stuff. Boteco is a club just off Potterrow that plays exclusively Hispanic music and is definitely one of the sexiest clubs in Edi. Whilst, unfortunately, if you're like me and you don't study Spanish or speak it fluently, you may not be able to sing along to more than Despacito (the version without Justin Beiber of course) or Hips Don't Lie, it's a super fun night out.
It's pretty different to the rest of the nightlife in Edi, rating it an 8.5/10
Big Cheese
Okay, this one is also a classic and an essential for all students going to or living in Edi. Yes, it does feel like a year 6 leavers dance and is full of freshers, but who can deny the magnetism of them playing the cheesiest songs ever like Mr Brightside and Don't Stop Believin'. What's more, it's often close enough that you can stumble back to your flat within five minutes of leaving, which makes it one of the most convenient clubs to go to on a Saturday night (or Sunday morning).
With frequent, fun events like foam parties and slime events, Big Cheese is a strong 10/10.
Jazz Bar
Another much more classy club, full of live music and real adults who have graduated from uni and student life, Jazz Bar is one you go to for the experience. From personal experience, they have some of the nicest bouncers in Edinburgh and tables and chairs you can relax on to enjoy the live music.
The drinks there are pretty well priced, and being able to boogie to live jazz with your friends is never not fun, giving this club an 8.5/10. 
Casa Blanca
Described by my friends as "when Alice first enters Wonderland" or "that one scene in Percy Jackson and the Lightning Thief where they are so entranced they stay in the Las Vegas Casino for five days", Casa Blanca, the sister bar to House of Gods, is not one for the faint-hearted.
Whilst it's a pretty small venue, and the bartenders are often too busy dancing to make you a drink, it's a trippy experience and one that I most definitely recommend all to try making it a 7.5/10.
Why not?
Why not? A classic for the Edi rugby and rowing boys, it is a bit of a trek away from where most people live in Newington and Marchmont. If you are one of those New Townies, once you get over the fact that the queue can stretch as far as St Andrew's Square it's a pretty convenient place to go. It is undoubtedly one of the biggest clubs in Edinburgh and you are guaranteed to bump into at least one person you know there.
With good music, it's safe to say you'll have a good time making it a 7.5/10.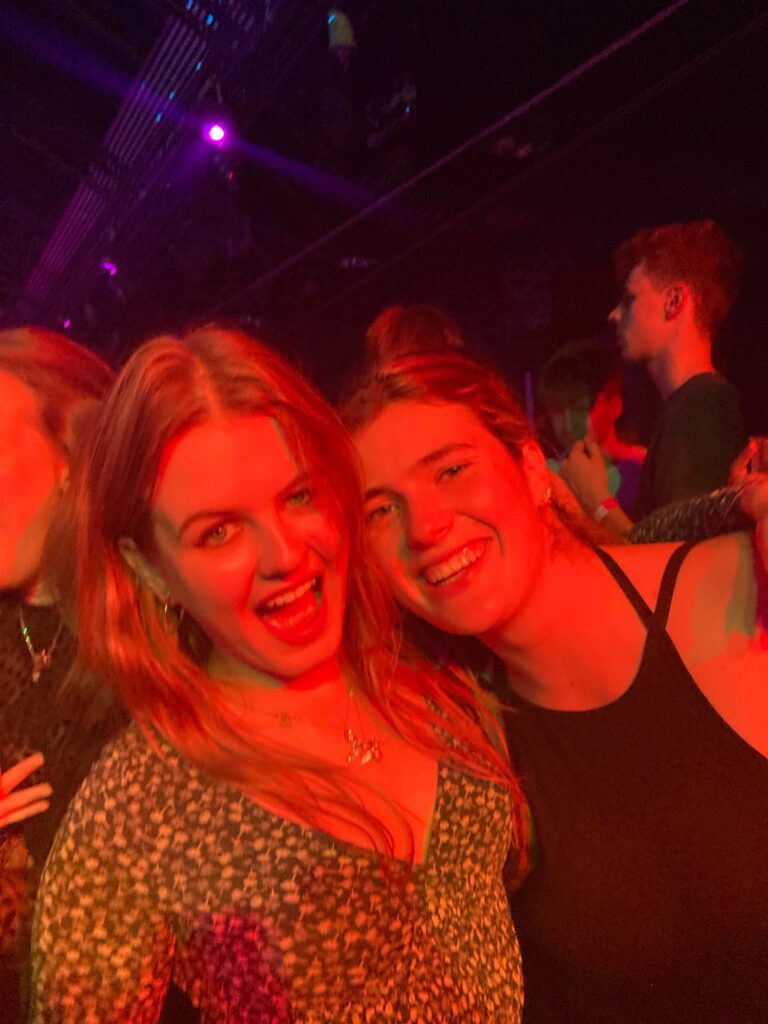 Bourbon
Bourbon is definitely a mixed one! Some people rave about it, but others not so much. However, the music is very fun (even if I don't always recognise every song), and the venue is big enough that you're not in constant fear of getting smushed.
Given all of this, we'll rate Bourbon 7/10. 
Garibaldi's
Gari's seems to be a breeding ground for the Rahs of Edi, but for a good reason. Its biggest attraction has to be the stripper pole on the dance floor, where you can witness other drunk clubbers making a fool of themselves, spinning around before crashing into the floor. Other than this, however, it can get very full and pushy pretty quickly, and the cash-only entry fee can be inconvenient if, like me, you only ever carry cards.
However, the staff there are rather friendly, and it's a cool club to say you like to frequent, making us rate it 7/10.
Recommended related articles by this writer:
• 
• Edi Youth Resistance reclaims Gordon Aikman theatre to 'build communities of resistance'
• I watched 'Don't Worry Darling' so you don't have to – here's what it's really like