30 Edi-inspired tattoo ideas to commemorate your time at uni
If ever there was a time to get a tattoo, it would be after you've completed your degree at Edinburgh University.
Who cares what your nan would say, you've just survived four whole years living in arctic conditions and watching your youthful optimism die. Of course you should commemorate this magical time by putting a tribute to Edi on your body forever.
However, for a graduating cohort of indecisive-and-anxious-oat-milk-latte-drinkers, choosing what to get tattooed can be a really hard task.
You want something that looks cool and aesthetic, but also perfectly captures the essence of spending four years in this city. Furthermore, it can't be so garish as to offend your new bosses at the law firm/finance company/marketing job you're about to start at.
But don't you worry because we've come up with 30 Edi-inspired tattoo designs that are just dying to make a permanent feature on your body.
I genuinely think some of these would make really cute tattoos, while others would provide you with a next level Tinder bio line. I mean, who wouldn't swipe right on 'I have an Appleton Tower tattoo'.
And if it turns out to be a disastrous decision, you can always get it covered up with daddy's money.
Edi animals to get tattooed
1. Mr Spock
2. A highland cow
3. Ferret man's ferrets
4. Greyfriars Bobby
5. The flat mouse
6. A street rat (aka a tribute to your ex)
7. Alpacas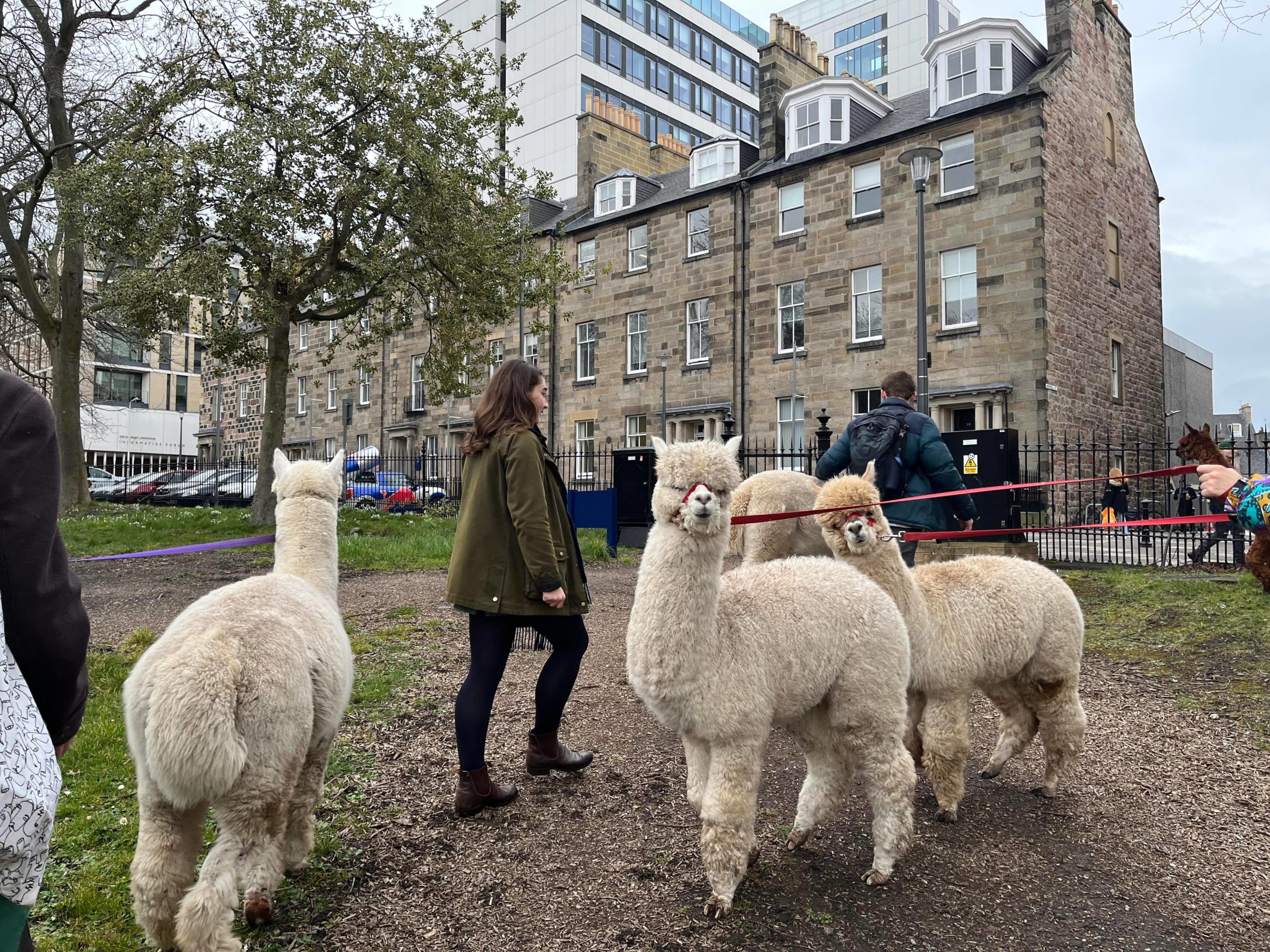 8. A seagull stealing your chips on Portobello
9. Hero from The Dog House
10. The Victor Hugo cat
Symbols of Edinburgh
11. An Irn-Bru can
12. A deep fried Mars bar
13. Cherry blossom flowers
14. The HIVE logo
15. A Tennent's pint
16. VK bottles
17. Civerinos pizza slice
18. The St James Quarter poo building
19. 'Viva La Cowgate'
20. A Subway venom
Edinburgh Uni until I die
21. The Scandi Bar
22. 'Fourth floor' in a heart
23. Appleton Tower
24. Teviot nachos
25. The Big Cheese logo
26. A skateboard for the Bristo skaters
27. A traffic cone
28. 'St Andrews sucks'
29. JMCC hash browns
30. 'I ❤️ Peter Mathieson' right across your chest
Related articles recommended by this writer:
• Here are 30 Edi student 'Never Have I Evers' that you've definitely done
• Edinburgh students tell us their biggest first year regrets
• Here are the 12 most annoying people you'll meet at Edinburgh