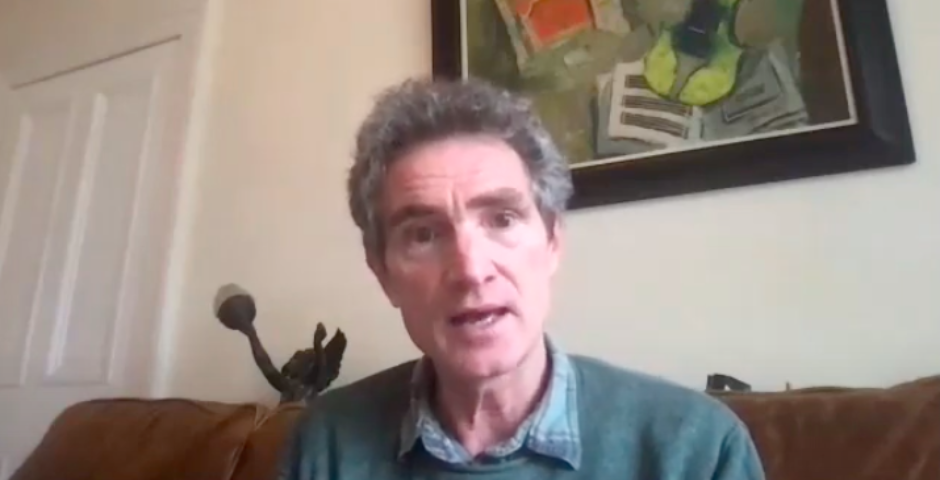 Neil Thin has returned to campus but will not be teaching
The Anthropology lecturer is working on a temporary project at the Institute for Academic Development
Neil Thin, the lecturer who was investigated for – and then cleared of – making racist' comments online and biased marking, has returned to campus.
He will not be back teaching and instead is taking up a nine month long secondment at the Institute for Academic Development (IAD) to work on a project titled: "Shared Curiosity, Wellbeing, and Campus Social Quality". This means he will not be teaching on any courses until the next academic year at the earliest.
The Edinburgh Tab understands the decision for him not to return to teaching was made by mutual agreement of Thin and the uni.
But his project at the IAD is scheduled to end next summer and Thin told The Edinburgh Tab: "Normally, secondees return to normal teaching after their secondment, and that is what we are all hoping will happen in my case."
Thin's return to campus – but not in a teaching or marking capacity – comes after confusion at the beginning of the semester over whether was supposed to be teaching on a third year Anthropology dissertation prep course. His name was featured on the course Learn page as well as lecture slides made available to students – these were then removed.
This proved controversial amongst students as Thin was investigated last year for alleged "racist" tweets, creating an "uncomfortable" environment in lectures for students of colour, and biased marking. He was subsequently cleared of wrongdoing but claimed he wouldn't return to teaching without an apology from students.
"Shared Curiosity, Wellbeing, and Campus Social Quality" is a project running until 31st July and is focussing on how to promote open discussion on campus.
This secondment means he will be working temporarily with at the IAD and so will be unable to teach on any courses. It also means he has effectively temporarily moved departments within the uni.
He has also already been replaced as course organiser on Happiness: Cross-Cultural Perspectives next semester.
Neil Thin who told The Edinburgh Tab th project was formed out of  "discussion with colleagues in various parts of the University" and  "combines two broad issues I've been discussing with members of IAD and my own school (SPS) for several years now how to foster a positive (i.e. friendly, cheerful, open-minded, convivial) social climate on campus (clearly something that' everyone has concerns about after a difficult couple of years); and how curiosity (of both students and staff) is supported and developed through opportunities for shared learning and for creative development and use of questions."
He added: "It is a practice-based appreciative inquiry which I hope will involve sharing ideas among lots of students and staff. As with all secondments to IAD, we are hoping it will lead to practical improvements to courses and curricula.
"Objectives may be adapted as we go along, but provisionally I'm confident it will include attention to important qualities like curiosity, creativity, open-mindedness, empathy, and collaborative learning, ultimately making these more explicit in learning objectives of curricula and course activities."
The University of Edinburgh declined to comment on individual HR matters. 
Recommended related articles by this writer
• Students told Neil Thin is not teaching after he was removed from course Learn page
• Anthropology lecturer investigated for 'racist and sexist comments' returns to teaching
• Investigated lecturer Neil Thin cleared of wrongdoing but Anthropology students aren't happy