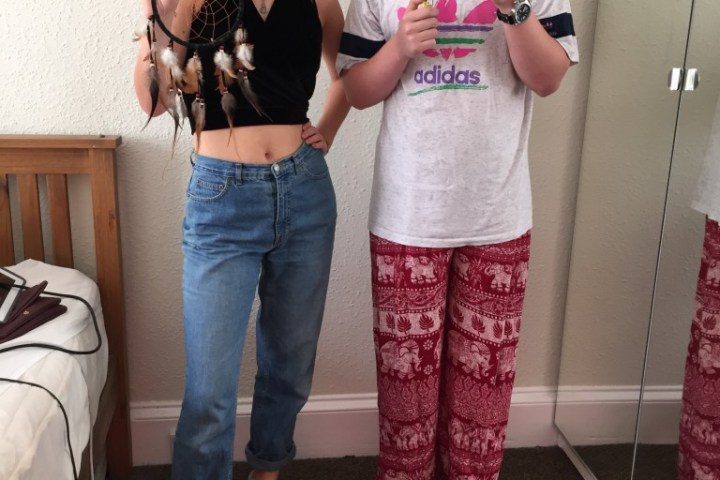 The stereotypes of all the houses in Pollock
Let's be honest, Grant is where it's at
John Burnett

Who? What? Where? Incredibly elusive but stylish nonetheless. They spend their days in their deluxe single/double bedrooms hoarding a selection of top shelf liquor in their safety deposit boxes. Most likely to be heard but not seen, probably because they're already in the queue for Hive.  
Chancellor's Court
Pollock Halls' very own Beverly Hills, home to the most important people in Pollock. Seen regularly outside their smokers' benches equipped with white Nike trainers. Healthy amounts of Fila, Adidas and Stone Island found in their walk in wardrobe. Probably studying History of Art, promoting club nights and loving life at Wednesday Bongos. A good chance of being South African too. Known to pre-drink ruthlessly in Absorb discussing the virtues of travelling to Columbia over Cambodia.
Lee
Very smug that they can wander in seconds to the JMCC, also that they're in the nicest of the tower blocks.  
Grant
Grantanimo residents are assured to be seen in pyjamas roaming around the JMCC or anywhere that isn't Grant pretending to feel the pressure of an History essay.  Always seen nursing a hungover after a grime night,  looking more Hackney than Hertfordshire and completely loving their new bench.
Turner
Gutted they don't have a bench. More active than the John Burnett residents although never seen as they're presumably stuck in their own lift.
Holland
Initially disappointed that a Chancellor's place wasn't on the cards, though secretly pleased that they missed out. Moncler jackets, NME magazines and De La soul posters are staple items found in their Shabby chic en-suite. Usually found amongst the nicest courtyards in Pollock, congregating on their grass lawn/ smoking area, perfect for the Golden Virginia clad residents.
Ewing
Known for holding some of the best parties but keeping themselves firmly to themselves. Ewing occupants fulfill the usual stereotypes such as sporty, stramash-going lads contrast to the art-nouveau girls. A close connection to Turner and Lee make them some of the friendliest members of Pollock halls.
Baird
17 year old Scottish "lads" who hold big birthday drinks (any excuse really) and punch holes in ceilings. Everyone in Baird knows the infamous names Tenants, Glenn's and Buckfast, which echo down the corridors on a Friday night along with a rich blend of dominoes and beer fear. In a long term relationship with Grant residents which makes them (not surprisingly) some of the rowdiest residents of Pollock.