Edinburgh Marrow on urgent drive for spit
Edinburgh Marrow will be recruiting stem cell donors next week on campus.
Over the past year, 321 people have signed up to the stem cell register through Edinburgh Marrow, the student branch of the blood cancer charity Anthony Nolan.
This comes as more people have begun to realise that bone marrow donation really isn't as scary as you think. For years, you wouldn't be alone believing that it involves giant needles, dangerous operations, and the permanent loss of bone marrow.
In reality, though, the process is easy.
9 out of 10 people donate stem cells through their blood, not through their bone marrow. Yes, there are some flu- like symptoms when you donate- but they usual disappear after a day or two.
This year, statistics have revealed that a quarter of bone marrow or stem cell donors in the UK are recruited at universities like Edinburgh.
Since 2014, students have accounted for 27% of the 841 unrelated stem cell donations that have occurred in the UK, proving that universities are playing a major role in saving the lives of people with blood cancers and blood disorders.
The recent Match4Lara campaign, saw a 24- year old UCL Masters student, diagnosed with leukaemia, being told she was only going to survive with a stem cell transplant.
But because of her Thai-Italian heritage, she faced a challenge as only three percent of potential stem cell donors are mixed race.
After a huge campaign, just three weeks ago, Anthony Nolan was able to find Lara's match.
This is testament to how joining the register can really save lives.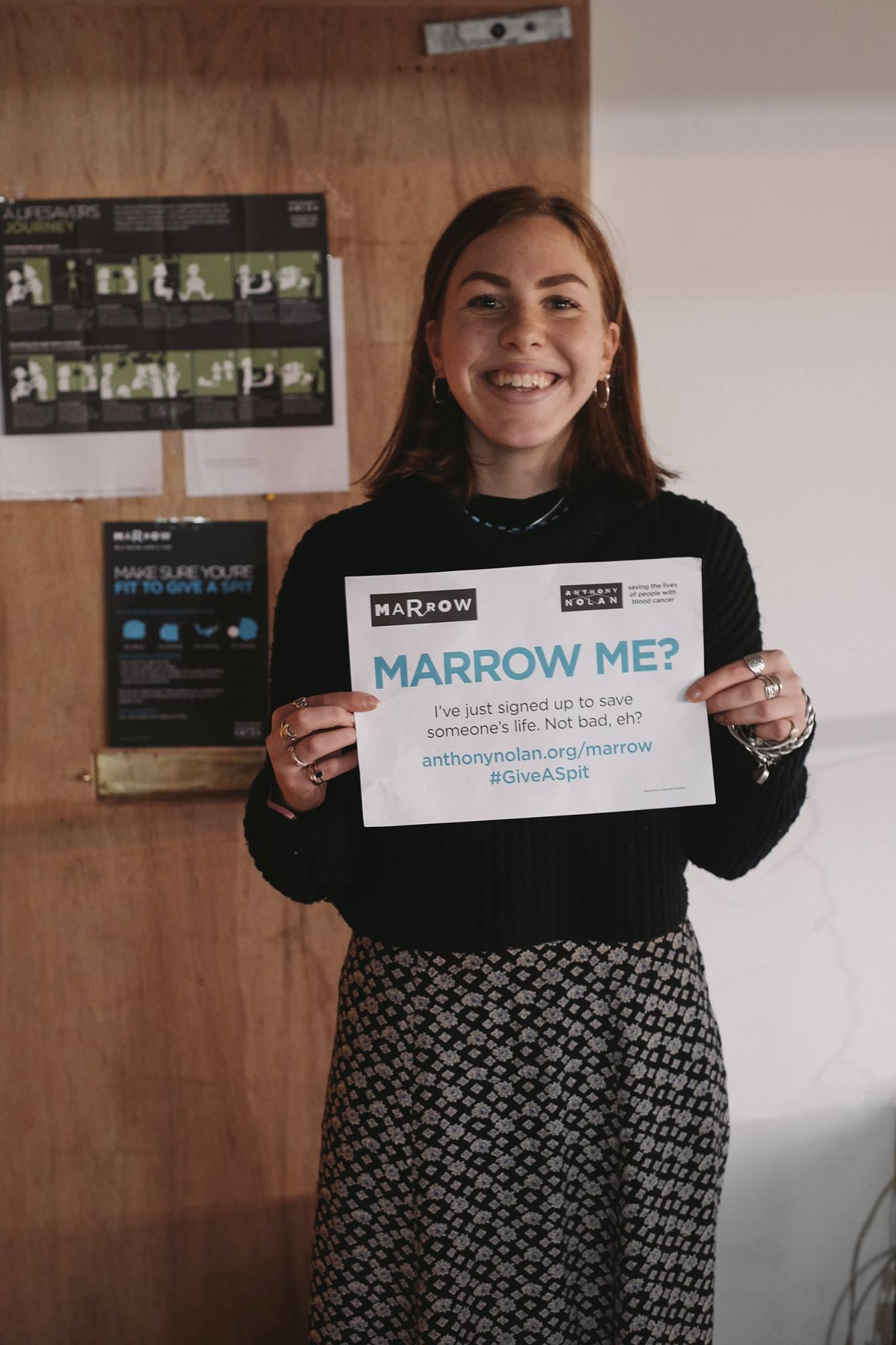 Charlotte Connolly, the Programme Leader at Anthony Nolan, says that Marrow are 'responsible for a quarter of the lives that we save as a charity. The hours they spend on their timeless campaigning – on top of all their studies – mean that as a charity we can give more blood cancer sufferers a second chance at life'.
Every 20 minutes, someone in the UK is diagnosed with blood cancer and around 2,000 people need a bone marrow (or stem cell) transplant from a stranger each year. This is usually their last chance at survival. Most people do not find a suitable donor in their family and this is where Anthony Nolan and Marrow steps in to find a match.
Why students? We're most likely to be chosen to donate and have better outcomes for the patient, as we're less likely to have long-term health problems which might delay or prevent donation.
Edinburgh Marrow President, Brian Hogan, says:
"Signing up 321 potential donors seemed an impossibility this time last year, when the Edinburgh group had just a handful of active members. This year we have created a pool of over 50 amazing volunteers who give up their time on a regular basis.
Recent campaigns like Match4Lara are fantastic for raising awareness, but it's vital to realise that there will always be others like Lara out there who can't find a match. That is why it is so important that we educate about how simple and painless the donation procedure has become, and that we continue to sign more and more people onto the register in Edinburgh."
If you're aged 16-30 you can join the Anthony Nolan register in the JCMB at the Kings Building's on 8th March. Find out more by following Edinburgh Marrow on Facebook. https://www.facebook.com/EdinburghMarrow/?fref=ts