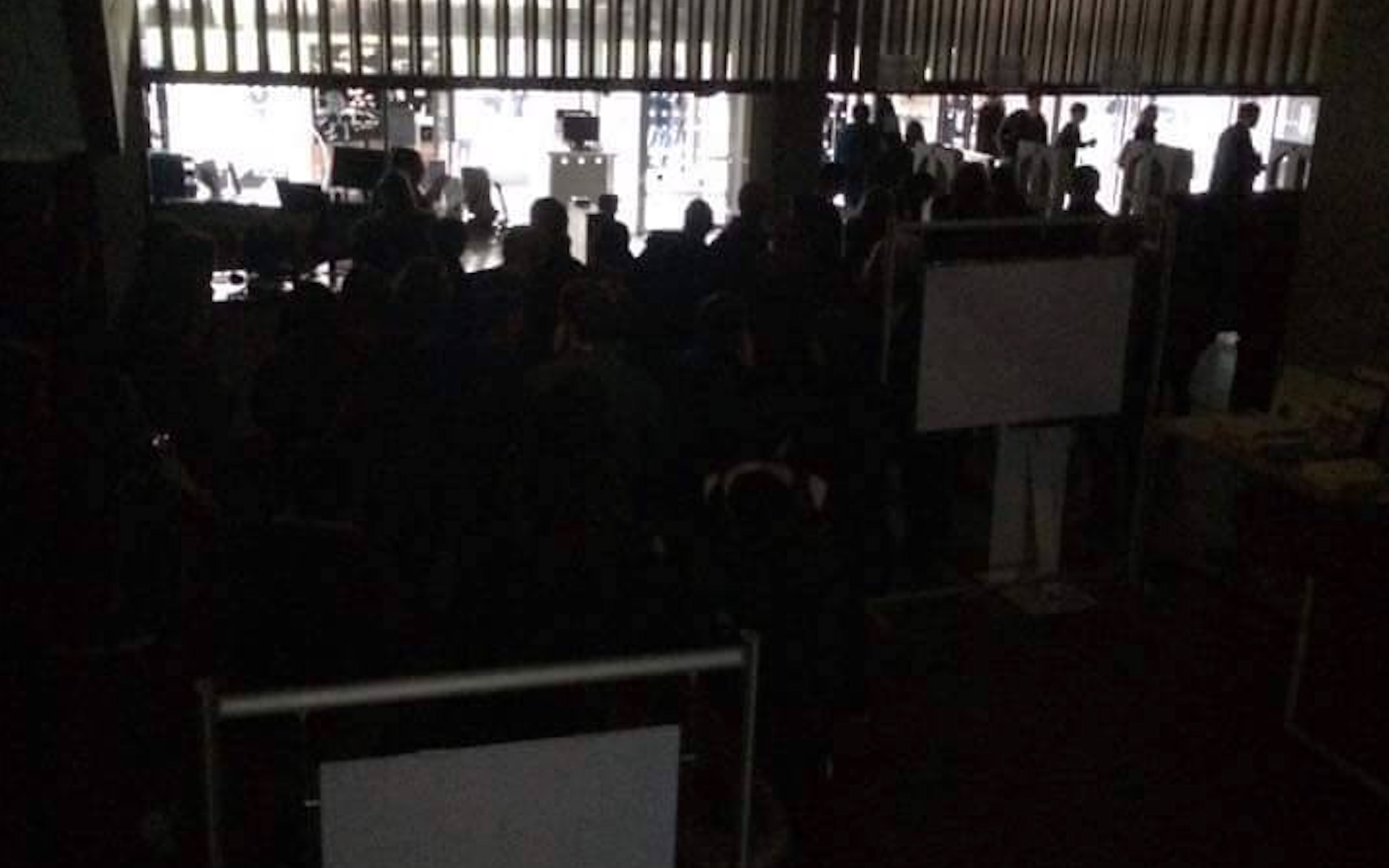 'Anarchy' as massive power cut hits central Edinburgh
Buildings across the central region of Edinburgh suffered a major power cut today.
The power cut, thought to be linked to the last night's heavy storm, caused whole streets to lose power, with necessary utilities such as traffic lights shutting down.
At around midday, George Square library lost all power, with lights and computers cutting out. Students were left stranded and confused in the dark, before a mass exodus occurred.
Georgie, a second year History of Art student, described the scene as "anarchy".
There was no organised evacuation of the six-floor complex, rather students eventually choose to leave when they realised the power wasn't coming back on – all simultaneously cramming for the exit. According to Georgie, the library security guard "was loving having something to do", letting everyone know the library was closed as they piled out.
Once the power was restored an announcement was made over the library tannoy that the hot water in the toilets was not safe for use because it was "very dirty".
Elsewhere across campus the power cut led to equally apocalyptic scenes. Some lectures were cast into total darkness, while lectures in the Old Medical School were cancelled.
Maya, second year Property, said her 12pm lecture lost "all the lights and electricity", and was out long enough for another Property student to create a personal wi-fi hotspot because central and eduroam were down.
Maya's lecturer tried to calm the packed lecture hall, saying: "don't worry, I didn't get murdered".
Even Pollock Halls, several miles away from central campus, was struck by the cut. The JMCC lost power, leading to what first year George referred to as: "carnage".