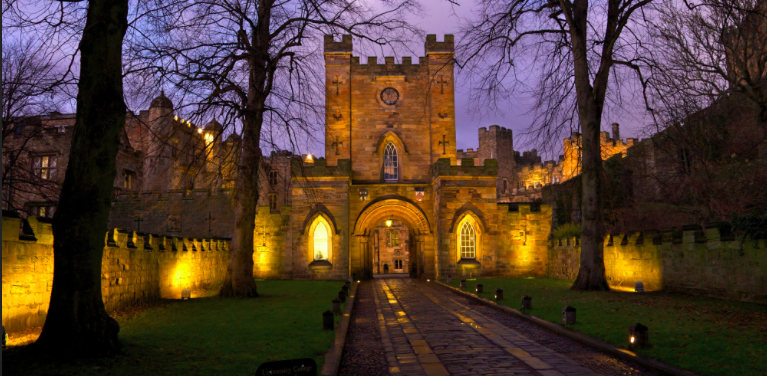 This man who tweeted that 'tens of millions of Muslims support ISIS' is now a Research Fellow at St Chad's
He has also tweeted Anti-Semitic content
Stephan Pax Leonard, who has previously posted and liked Islamophobic and Anti-Semitic posts on Twitter, is now a Research Fellow at St. Chad's College.
In a series of now deleted tweets, he claimed: "Tens of millions of Muslims support ISIS" and that Sadiq Khan "just wants London to be a Mecca for Muslims".
In an article published by Cherwell, it is reported Leonard tweeted: "With so few Jews, it is extraordinary that the [Swedish] print media is largely owned and edited by Jewish families". He also denies the existence of a gender pay gap.
https://twitter.com/stephen_pax/status/979973633048240128
Leonard has liked numerous Anti-Semetic, Islamophobic, and transphobic tweets, including one which claims Muslim worshippers are "a threat".
Stephen Pax Leonard liked the following tweets:
https://twitter.com/KTHopkins/status/964276164293427200
https://twitter.com/Frankhaviland/status/960746328534822912
https://twitter.com/RuralConserv/status/957919199908724736
He had previously been a research associate at Oxford University but is now no longer employed by them.
According to Cherwell, Leonard was scheduled to give a speech alongside Katie Hopkins at the "Traditional Britain Group" annual conference in late October. He was "dishonourably" pulled out of the conference, according to the group's website, due to "activist students barely out of short trousers and playing at journalism who had enquired about his attendance".
Leonard's most recent publication, "The Ideology of Failure", suggests that Muslims "are committing rape and murder on a daily basis". The book was published by the "leading press of the alt right" according to its editor-in-chief Jason Jorjani.
Iz Tarsh, President of Durham JSoc said: "It is frustrating that these views still permeate our society, particularly within academia, where we expect people to be above this type of ignorance. Furthermore, we do not believe these views are compatible with the university community that has allowed Jews and other minorities to feel welcome and safe".
A Durham University spokesperson said: "The views that have been reported are wholly inconsistent with the values of St Chad's College and Durham University. We are looking into the issue and do not comment further on individual cases."
The Durham Tab has also approached Stephan Pax Leonard for comment.