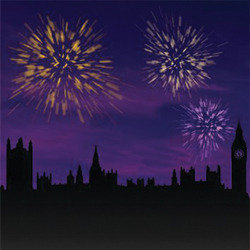 Edinburgh Fringe: Guido!
HARRY PETO indulges his silly side with this fantastically fun musical.
Edinburgh Fringe
Guido!
harry peto
matt houston
tom bailey
C too main house, 3.50pm, Thu 1 – Mon 26 August, £10/£8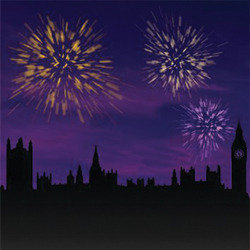 This musical, originally written for May Week 2012, has been cut significantly since its first run, or so I'm told by writer Daniel Henry Kaes. This perhaps has allowed it to become one of the snappiest things I've seen during my time at the Edinburgh Fringe.
Starting off with a bang through a great opening chorus, Guido! tells the story of the failed Gunpowder Plot by Guy Fawkes and his fellow Catholics in 1605 – but like you've never seen it before. Wonderfully anachronistic, I was immediately reassured that this bold new writing wasn't yet another of the experimental but ultimately uninteresting new ideas for musical theatre. I often find myself impatient with comedy that relies on sex as the principal topic, but the main strength of the writing was in its ability to balance different modes of comedy, including a good dose of slapstick, irony, silly facial expressions and voices as well as innuendo (not to mention plenty of other words ending in "O").
The story was told with Guy Fawkes as an unlikely, reluctant protagonist, played effectively in a subtly camp manner by Matt Houston. Amy Forrest delivered a very strong performance as Elizabeth, a prostitute who caused our bashful lead to blush in her various attempts to woo him.
But perhaps the best deliverer of punch-lines was Tom Bailey as Robert Catesby, leader of the Gunpowder Plot. Little was more satisfying than finally seeing another character pick up on his historically inaccurate (of course) incidental American accent towards the end of the play. Perhaps the fact that the accent was cheekily on-and-off throughout was symbolic of the only-partial historical and educational value of the interpretation – though given this satisfyingly silly production, my gut says not. Christabel Clark's role as a childish King James I (think Prince John of Disney's Robin Hood) added the family touch nicely; then again, there might just be one too many innuendos for such a tagline.
Guido! isn't for anyone looking for historical accuracy but is a bouncing, catchy musical which benefited greatly from Joshua Stutter's superb piano playing, charmingly light-hearted rather than imposing or schmaltzy – two diseases so many musicals suffer from. Whilst the plot resolution could have been stronger (the ending felt somewhat ambiguous), Guido! had plenty of gunpowder and treason to keep it alive, with a fun song about Fawkes' torture being my personal favourite. If you want to satiate your silly side, I strongly recommend it.