CLICENDALES 2018 SOLD OUT: We spoke to Bristol medics ahead of tomorrow's charity dance and strip show
The only shows you'll want to Netclics and chill over
Bristol medics are baring all this weekend for charity, in an event that promises energy-filled dance routines, live music, and most importantly, beautiful medics.
CLIC is an event that raises money for CLIC Sargent, a charity that helps young children with cancer. In previous years, CLIC has raised over £20,000, and this year is set to be no exception.
In preparation for the big event on Saturday, we had the opportunity to speak to fifth year Medics Matt and Alex, the Managing Directors of the show who were able to fill us in on all the details.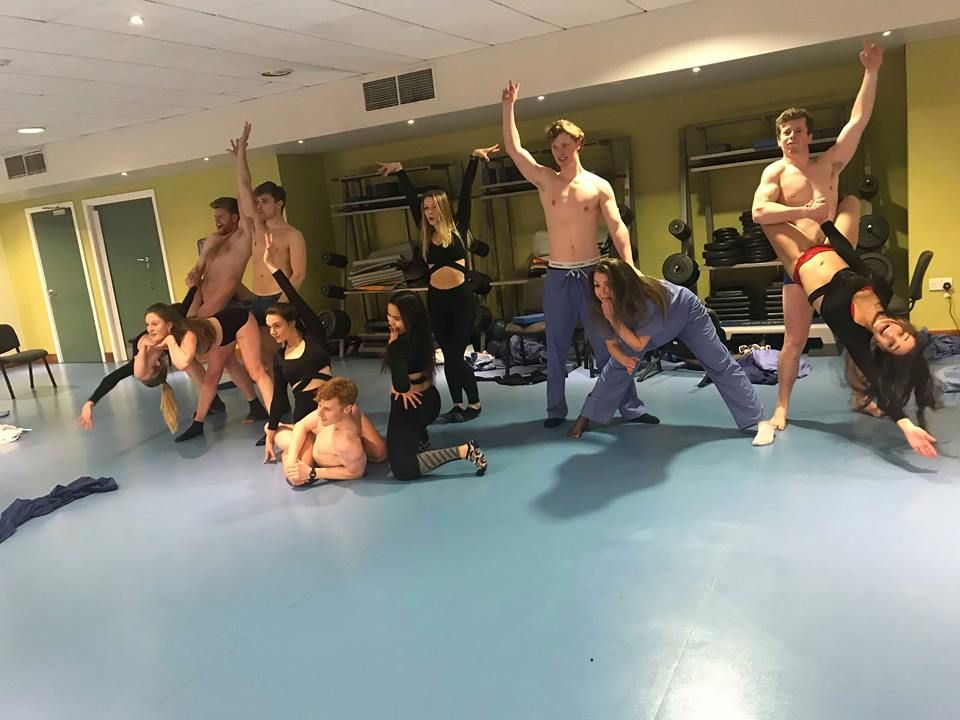 What's the theme for this year's show?
Matt: "This year the theme is Netclics and chill, so anything to do with TV. This year we have particular themes like Planet Earth and Doctor Who, The Ten O'Clock News and Gray's Anatomy."
What's the application process like?
Alex: "We get about 180 medics, and to get in we have an audition session which runs every two days earlier in the year where we teach a short routine and then we mark everyone on who is the most enthusiastic, down-to-earth, smart, funny medics to join the show. It's very popular and over-subscribed, but it means that we get a very good cast of people that can actually dance and people that are fun and enthusiastic."
What's the training like?
Matt: "Normally rehearsals start after Christmas and over a two-month period between January and February. We have twelve dances, we'll rehearse once, maybe twice a week in the run up to the show so you probably get seven or eight rehearsals in total. We have choreographers that break down everything and try and put it all together. People enjoy the whole run up to the show. We have a few warm-up events as well. We did a pub quiz last week, these are ways of raising more money and awareness for the show."
Are you excited for the show?
Matt: "The overall emotion is excitement but it's a complicated show- 180 dancers, 15 dances. There's also the tech side of it, the music, the videos, the lighting to with it. The day itself can be stressful, making sure everything runs to time."
Are you nervous about stripping or you confident because it's all for charity?
Alex: "There are varying levels of how much people would like to strip when they apply. There is a non-strip dance, a semi-strip dance which is down to less. We also have full strip dances, but people can do what they feel comfortable doing. Everyone knows it's all for a good cause, and that aspect of it isn't something that worries us. It's all for a good cause and raises money."
Can you give any insight into what the night will be like?
Alex: "The night will start at seven, we have an Acapella band playing before the show actually starts. We run through the shows, all 15 dances with a couple of intervals in between, finishing on the grand finale with the girl's full strip which will be our last dance of the show. Then we have an after-party with a few DJs coming in who will be playing until late."
Clicendales 2018 will be held at the O2 Academy tomorrow at 7pm.