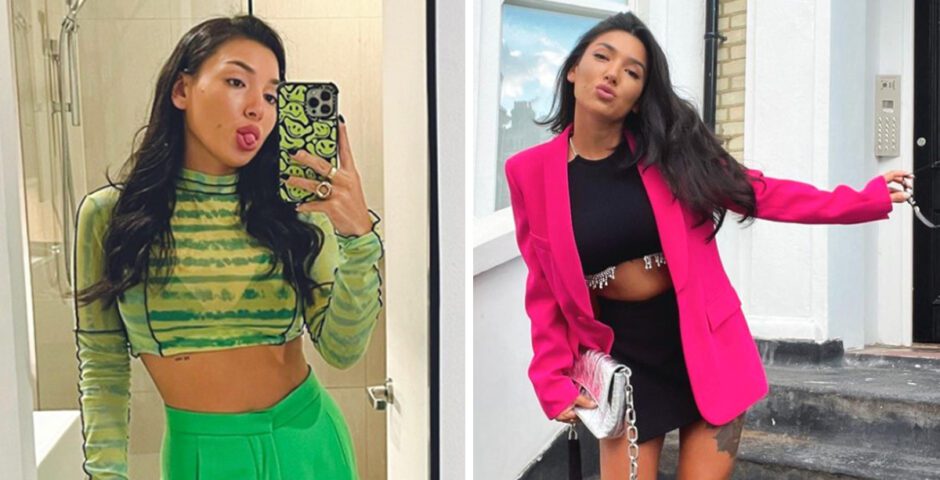 Say hello to Ella May Ding: The MAFS star who has just joined the cast of Made in Chelsea
Naturally she's headed straight into dating Miles
There's a new face hitting the Kings Road! There have already been some new cast members join or get ready to enter Made in Chelsea this season, but now we're getting another one – Ella May Ding. This might not be the first time you've seen Ella on your screen, as she was also in the ninth season of Married at First Sight Australia.
But who is Ella and what should you know about her as she steps onto Made in Chelsea? You guessed it, she's already caught the eye of Chelsea's most eligible, Miles Nazaire. Here's everything we know about Ella.
Ella May Ding is 28 and from Melbourne
28-year-old Ella is a beauty therapist and is from Melbourne, Australia. She joins the long and ever growing list of people who appear on Made in Chelsea, but are from nowhere near the area.
Speaking on her podcast, Ella opened up about her childhood. She explained her dad was born in Taiwan, and her mum is Spanish. "My dad passed away when I was a few weeks old," she said. "My mum and my dad met when they were very young. I think they were around 21 or 20."
After they married, Ella's parents had gone on to own nightclubs together in Melbourne. She also said her dad worked as a suit tailor, and had a number of celebrity clients. Ella added: "He was so creative and so intelligent and business-minded, which is where my brother [James] gets that as well. He passed away, he got really sick and then my mum was obviously raising two kids by herself – my brother was three, [my mum] was a hairdresser at the time, she had her own business. She was also working three other jobs."
Ella's mother remarried when Ella was eight, and now Ella has said she sees her step-dad Russell as a father figure in her life.
Ella was previously on Married at First Sight Australia
Ella appeared on the ninth season of Married at First Sight Australia, in 2020. She was with financial advisor Mitchell Eynaud, and despite having initial problems to do with discussing feelings, they actually looked like one of the most strong pairings on the show.
During their final vows Mitch said he "could not give her [Ella] what wanted." But, they came back to the finale as an item! However, the couple announced only a short time later that they had broken up after filming.
She's a brand ambassador for PrettyLittleThing, and has a podcast
Most recently, Ella has been announced as the latest Australia ambassador for PrettyLittleThing. She had previously done branded deals with the company on Insta, but she will now launch her own exclusive edit – the first edit to come out of Melbourne, Australia.
Ella has over 600k Instagram followers, and on there she does loads of paid partnerships. She's recently worked with Therapy Shoes, sexual health and wellbeing brand Vush, and other fashion labels.
Ella also has a podcast, called Sit With Us, which she hosts alongside her best friend, Domenica Calarco. Domenica was also in season nine of Married at First Sight Australia.
Now she's joined Made in Chelsea, Ella is straight in a situation with Miles
Straight away when joining the Made in Chelsea cast, Ella is introduced as a new love interest for Miles Nazaire. These days, this kinda feels like an MIC rite of passage. The pair go on a few dates, but Ella has already revealed that since filming, they've gone their separate ways.
Speaking about her time on the show at a presentation in Sydney, Ella said: "Made in Chelsea was pretty crazy. The show was intense. It was probably harder than MAFS. It's such a short period of time. I didn't find love. I should probably learn not to find love on TV."
She confirmed breaking things off with Miles was amicable, with "no bad blood" and said he "just wasn't for me". The pair met after he slid into her DMs following watching her on MAFS.
For all the latest reality TV news and gossip, like The Holy Church of Love Island on Facebook. 
Related stories recommended by this writer:
• From Tiff's bestie to Julius' girlfriend: Meet the five new people joining Made in Chelsea
• Inside MIC fav Olivia Bentley's enviable life: From huge family wealth to luxury holidays
• Meet Jordan Alexander: Recruitment director and Emily from Made in Chelsea's new boyfriend