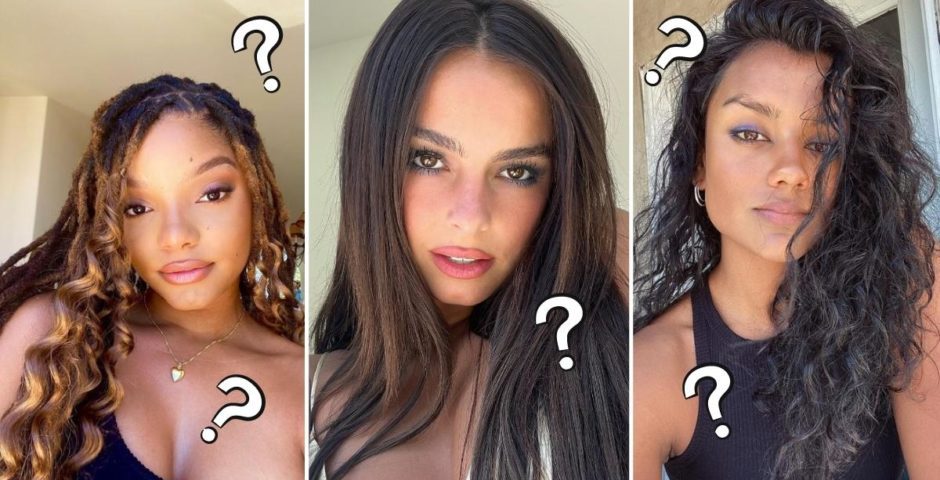 Here we go again! We predict who Pete Davidson is going to date next
Who's ready for a HPS (Hot Pete Summer)?
Time's up for Pete Davidson and Kim Kardashian. When the relationship got started, everyone thought it was a rebound with an inevitable expiry date. To be honest, I don't reckon people thought it'd last the month. But the pair proved us wrong, and they lasted nine-times that!
Obviously, we'll give them a bit of time to grieve. Breakups can be incredibly hard, and I genuinely respect that.
(Are they done, yet? Good.)
After, erm, careful planning and consideration, I've come up with a list of predictions for who Pete Davidson will date next. Because, as we all know, being "spotted" with Pete is EVERYTHING. Here's the full rundown:
1. Julia Fox
This isn't scientific, okay. I'm basing my opinion on vibes and vibes only. But, have you noticed how SIMILAR Julia and Pete's auras are? I can't even put my finger on it – they just have this, like, pasty-chic thing going, teetering somewhere between high fashion and sickly Victorian child. If these two got together, the celebrity world would simply spontaneously combust.
Also – there's nothing wrong with a little "let's get revenge on Kanye" relationship. He basically wronged both of them, they should be allowed to rub it in his face.
2. Addison Rae
Addison's got this "I can change him" sense of positivity which could really mellow Pete out, I think. Her little TikTok dances and his incredibly dark death jokes could balance each other out? Again, no clue what I'm basing this on. Just throwing stuff at the wall and seeing what sticks.
3. Simone Ashley
We already know Pete likes a Bridgerton girl – I mean, all those trips to Tesco with Phoebe Dynevor couldn't have been for nothing. For some reason, I really see these two becoming a good fit. I can imagine Simone sat with Pete courtside, going for pizza in New York and doing a big shop in Walmart (or whatever the US equivalent of ASDA is).
Make it happen, dear reader.
4. Olivia Wilde
Right, I'm well aware Olivia is happily in a relationship with Harry Styles. But never underestimate the power of Pete Davidson. He probably has some kind of comedian charm which people find irresistible, and to be honest, I think they'd look good together!
5. Florence Pugh
I love Florence, but she should definitely dump Scrubs man and try Pete out for size. At least go on a couple of dates, what harm could it do?
6. Halle Bailey
Halle has all the sweetness of Ariana Grande, and I can absolutely see these two getting together. She's about to star in the role of a lifetime, and a high-profile celeb relationship would compliment this perfectly.
7. Kendall Jenner
What's that phrase? Don't shit where you eat? I've never liked that. Kendall is conveniently single at the moment, and it'd be super easy for these two to get together. Plus, keeping it in the family is a great way to make an ex jealous, right?
8. Beyoncé
So, maybe this is more of a *manifestation* than a prediction, but come on. I just don't think Pete would ever cheat on Beyoncé – but you know who has? Jay-Z. Pete would treat Beyoncé right, he'd probably get a tattoo of her name on his face, because that's what he does for some reason. He loves intensely, and Beyoncé loves "deep" – isn't that the best combo?
9. Alexa Demie
Perhaps the most rogue choice on the list – but I can definitely picture this pair being spotted together. Apparently, she's currently dating a US singer-songwriter, but give it time.
10. Queen Elizabeth II
SPOTTED: Pete Davidson in NYC rebounding with HRH Queen Elizabeth pic.twitter.com/CLsrMwFA5j

— andie (@AndieIsOnline) August 7, 2022
Look, it's the perfect situation. He's gone through a breakup, the Queen's gone through a death. She needs a rebound – a hot girl summer, if you will. I think if Princess Diana were alive today, she'd fully be in support, and would be making arrangements to get this thing set up. Imagine a Christmas speech delivered by Pete every year? Or finishing your Duke of Edinburgh and having it presented to you by Pete. We need to start a petition or something.
Related stories recommended by this writer:
Featured image via @hallebailey, @addisonraee and @simoneasshley on Instagram.