All the celebrities who really hate their most famous characters
Blake Lively said she wouldn't be proud to be Serena in real life
It's perhaps not surprising that after a while actors are going to get bored of talking about their most iconic roles, sure they catapulted them to fame and got them even more amazing roles, but we all get bored of talking about the same thing over and over again at some point. However, for some actors it's not just boredom that makes them not want to talk about it, but pure hatred for their most famous characters.
Actors from Robert Pattinson to Allison Williams to Joseph Gordon-Levittt have all spoken about their varying degrees of distaste towards their most iconic roles. For some of them it's because they don't see the character as a good person, and therefore want to critique the character and for others it's because they think the whole TV show or film is ridiculous. R-Patz I'm looking at you here.
These are the actors who have said they don't like the most famous character they've played:
Robert Pattinson
It will come as no surprise to anyone that Robert Pattinson absolutely despises the Twilight Saga and Edward Cullen. In the 10 years since the film series ended Rob has shared his very honest thoughts on Twilight, but even when he was in the films he was pretty savage about it.
Rob ran out the premiere of the first Twilight film as he "couldn't handle it" anymore and during the audio commentary of the first film he said he looked like an Anime character and mocked his baseball outfit saying it wasn't scary at all.
In the years since his appearance in Breaking Dawn: Part Two Rob has said the plot was weird, in particular the scene where he has to rip open Bella's stomach with his teeth so she could give birth. He's also questioned the age gap between 17-year-old Bella and 108-year-old Edward, and said Edward has a lot of issues. He said: "He's a 108-year-old virgin so he's obviously got some issues there."
Rob also said if he wasn't in it he "would mindlessly hate it" and at one point he forgot his own character's name. If that doesn't convince you he absolutely hated Twilight, then nothing will.
Blake Lively
We all know Serena is the most annoying character on Gossip Girl, and it turns out Blake Lively who played her basically agrees.
In an interview with Allure magazine in 2015 Blake said whilst she was really grateful for Gossip Girl, she wasn't proud of who Serena was as a person, "It's a weird thing when people feel like they know you really well, and they don't. I would not be proud to be the person who gave someone the cocaine that made them overdose and then shot someone and slept with someone else's boyfriend."
Blake went onto say she found the show "a little bit personally comprising" and wanted to put a better message out to society.
And according to the Independent Blake listed Serena as one of her least favourite roles and said working on the show was "unstimulating".
Jamie Dornan
Jamie Dornan became a household name after starring in the 50 Shades of Grey film series as Christian Grey, but he didn't think very highly of his most famous character to date.
Whilst appearing on the Out For Lunch podcast with Jay Rayner, Jamie said "I don't think I'll ever play a ­character who's less like me".
He's also said in an interview with GQ Australia he wouldn't like to hang out with Christian as he can't picture him at the pub.
Jamie said: "All my mates are easygoing and quick to laugh — I wouldn't imagine myself sat in a pub with him. I don't think he would be my type, when it comes to choosing mates."
Allison Williams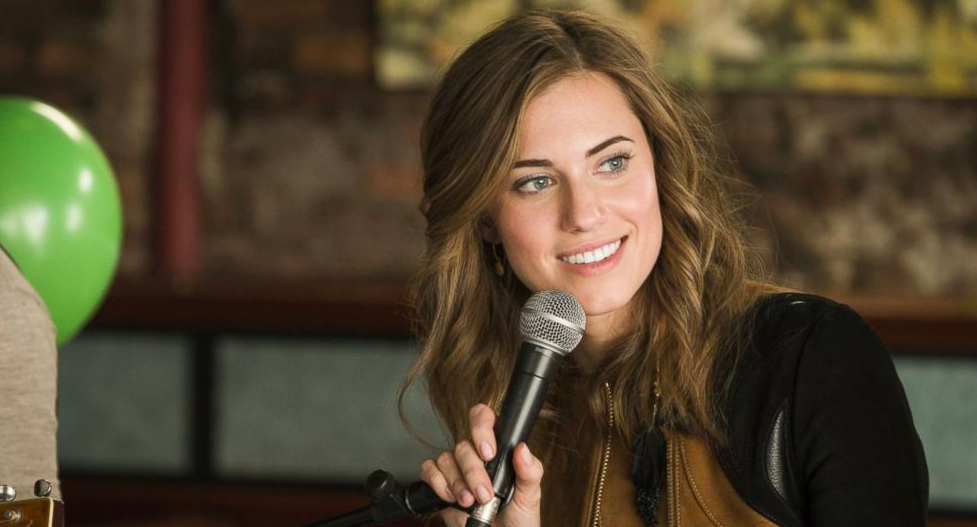 Allison Williams stared as Marnie on HBO's Girls for five years but she really wasn't a fan of her character.
During an interview with Buzzfeed Allison said she wouldn't want to be friends with Marnie as she would drive her crazy. She also criticised Marnie's life choices saying: "Like, sleeping with Elijah is crazy, sleeping with Ray is crazy, furiously hitting on Desi when he mentions his girlfriend in their first conversation is crazy."
Allison said the biggest choice Marnie made she could not get on board with was when she slept with artist Booth Jonathan as: "I did not want her to go down that road. I thought Marnie was better than that, but she wasn't, so I had to be okay with it, too."
Andrew Lincoln
If you think the Love Actually storyline of Mark's secret obsessive crush on Juliet is sweet, then sorry but you're weird, even the guy who played him thinks so. Andrew Lincoln, who is probably best known for his role in the Walking Dead, is also very well known for his role as Mark in Love Actually who pines over Juliet, which culminates in him turning up on Christmas Eve proclaiming his secret love for her.
In an interview with Entertainment Weekly, Andrew said his character was a weird stalker, "In one of the most romantic movies of all time, I got to play the only guy who doesn't get the girl. The story is set up like a prism looking at all the different qualities of love. Mine was unrequited. So I got to be this weird stalker guy."
Andrew went onto say he was so worried about coming across as "creepy" he kept asking the director Richard Curtis if he was appearing so.
Penn Badgley
From one creepy stalker to another, male actors really don't like the creeps they sometimes have to play, including Penn Badgley who is definitely not a fan of his character Joe Goldberg in Netflix's You.
Naturally Penn doesn't think the stalker and murderer is someone to admire and has instead called him "reprehensible" and doesn't see a way for Joe to ever redeem himself. 
After filming for the second season concluded Penn said he'd never disliked Joe more because: "He's always saying, 'If only I could show you who I really am. Up until that point, he's never been able to do that…Then he gets it, and he's a total dick about it. That was when I was like, 'Joe, I've never liked you less! I've never liked you less."
According to the show's creator Sera Gamble, Penn has even checked with her to ensure Joe won't get a happy ending. Lol. 
Cara Delevingne
The 2010s were full of John Green movie adaptations and perhaps the worst of all was the Paper Towns adaptation starring Cara Delevingne who sort of said she hated Margo, the character she played and that the film would be very different if she was actually Margo.
During an interview with CBS whilst promoting the film Cara was asked why she liked Margo, to which she replied, perhaps sarcastically: "No, I actually hate her. Yeah, I mean, we have a lot in common, we connected because a lot of the script I'd read, some of the lines I'd said them before, and with weird coincidences like that. But again, I watched the film, and if it was me, if I was actually Margot, the whole movie would be different."
Jacob Elordi
The Kissing Booth film trilogy was Jacob Elordi's big break introducing him to the world, and yet he could not hate the Netflix series more if he tried.
In particular Jacob is not a fan of the character he played Noah Flynn describing him as "awful" and said he is "idolised and made into a hero".
And during an interview with GQ Jacob said he wouldn't want to be like Noah in real life.
Joseph Gordon-Levitt
500 Days of Summer introduced us all to the manic pixie dream girl trope and got Joseph Gordon-Levitt a Golden Globe nomination, and yet he's not actually a fan of the character Tom Hansen he played in the 2009 movie.
In an interview with Playboy, Joseph said Tom is actually very selfish and asked everyone who had a crush on him to go back and rewatch the film and question themselves.
He also said Tom's obsession with thinking a partner will complete him isn't healthy, "He develops a mildly delusional obsession over a girl onto whom he projects all these fantasies. He thinks she'll give his life meaning because he doesn't care about much else going on in his life. A lot of boys and girls think their lives will have meaning if they find a partner who wants nothing else in life but them. That's not healthy. That's falling in love with the idea of a person, not the actual person."
Related stories recommended by this writer:
•The male celebrities who hate the shows and movies that made them famous
•Every single time the Riverdale cast have alluded to absolutely hating Riverdale
•Every salty thing Robert Pattinson has ever said about how much he hates Twilight