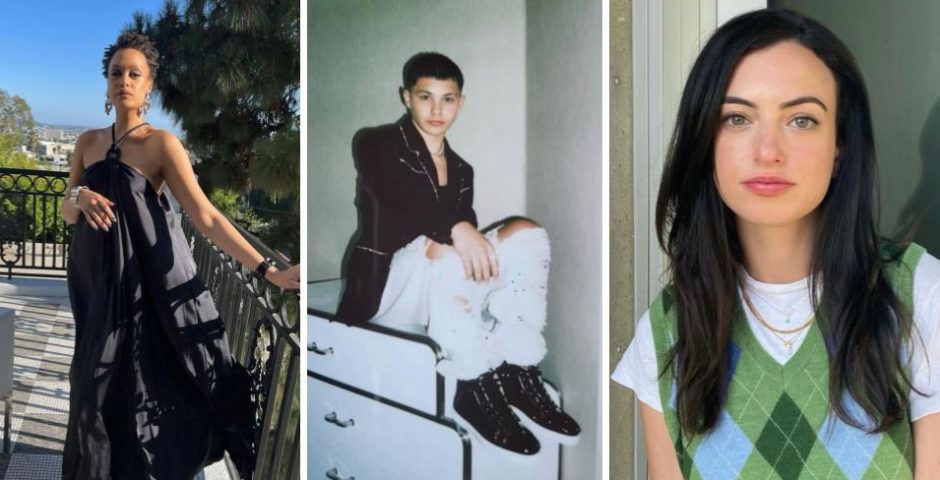 Here's where you recognise the new cast of The Umbrella Academy season three from
Javon Walton from Euphoria is in the new season!
The Umbrella Academy season three has dropped on Netflix and we have been introduced to an entire new dysfunctional family of superheroes called The Sparrow Academy. At the end of season two, Klaus, Number Five, Luther, Diego and Vanya time jump back to 2019, the day after the apocalypse at the Hargreeves mansion. All seems according to plan until they see a painting of Ben over the mantle piece instead of Five and are met with their very much alive father Reginald Hargreeves who says: "I knew you'd show up eventually," and welcomes them to The Sparrow Academy. Five new siblings appear at the balcony along with their brother Ben, who is also very much alive. But who are the siblings in The Sparrow Academy?
Here is where you recognise all the new cast members in The Umbrella Academy season three and who they are in the show:
Marcus (Sparrow number one) – Justin Cornwell
Justin Cornwell is playing the role of Marcus who is the number one of the Sparrow Academy, the alternate version of Luther. Marcus keeps the family together and has been described as "a charming, chiseled colossus." Justin is well known for his role as Damien Asante in the supernatural TV show The InBetween, and as Kyle Craig in Training Day. He also played Young Jeronicus in the Christmas film Jingle Jangle. He has also featured in the shows Empire and Chicago P.D.
Fei (Sparrow number three) – Britne Oldford
Fei is the recluse of the Sparrow Academy family but also wishes she had a friend. She is described as "the smartest person in the room", but if crossed "there's no looking back, because Fei won't stop until the job is done." Fei is being played by Britne Oldford, who is well known for playing Cadie Campbell in the American adaptation of Skins, and Alma Walker in American Horror Story: Asylum.
Alphonso (Sparrow number four) – Jake Epstein
Sloane (Sparrow number five) – Genesis Rodriguez
Sloane is played by Genesis Rodriguez, who is best known for voicing the role of Honey Lemon in Big Hero 6. She also played the role of Marisol in Identity Thief, and Courtney in What to Expect When You're Expecting. Sloane is described as a "romantic and a dreamer who feels a higher cosmic calling". Despite trying to keep her family at a distance, she feels obligated to stay loyal to them.
Jayme (Sparrow number six) – Cazzie David
Jayme is "a loner hidden under a hoodie". She only has one friend who is her Sparrow Academy brother Alphonso. Cazzie David is best known for her role in Eighty-Sixed, of which she is also writer and director of. In 2020, she released a collection of essays called No One Asked For This which was a New York Time best seller. She previously dated Pete Davidson before his relationship with Ariana Grande.
Stan – Javon Walton
Best known for his role in Euphoria as Ashtray, Javon Walton will be joining the cast for season three, but not much is known about his character other than his name is Stan and has a connection to Diego.
Season three of The Umbrella Academy is now on Netflix. For all the latest Netflix news, drops, quizzes and memes like The Holy Church of Netflix on Facebook.  
Featured image credit via Instagram @bbritneoldfordd, @onwardwanna and @cazziedavid.
Related stories recommended by this writer:
• An ode to Sadie Sink, the icon who makes Max the very best thing about Stranger Things
• 12 years on, what are the cast of Victorious up to now?
• Regé-Jean Page is apparently in talks to return for Bridgerton season three