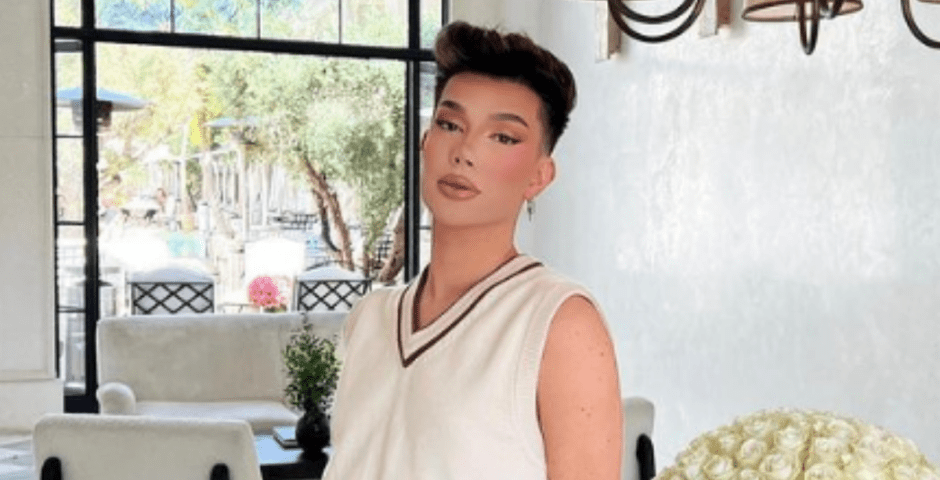 24 hours ago, James Charles posted this cursed photo and lost 130k followers as a result
He called them all boring💀
James Charles has lost over 130,000 Instagram followers in the last 24 hours after sharing a photo of himself tucking.
This week James Charles has been trending for uploading a YouTube collab with Krystal Versace, the winner of Drag Race UK season three. He's also caught everyone's eye with his twerking in swimming pools. People have said his crotch area was looking particularly smooth, one person commented: "Where is his pp at?".
So to prove his fans wrong, James posted a photo of himself tucking onto his Instagram story. Tucking, if you're not familiar with the term, is often used in drag and it involves pulling the penis back and securing it with tape to make it look as though the person has a vagina.
In the image James shares, he's bent forward with his hand down his swimsuit trying to rearrange himself. He captioned the photo with: "When people ask me if I 'cut it off' here's your answer". The reaction on social media has been wild – people are shook to their core over the fact James Charles shared this photo.
One person said: "I really did not need to see a picture of James Charles tucking his dick" and then shared a reaction photo which resonates with all of us.
According to James Charles' Social Blade, he lost over 82,000 followers yesterday and a further 57,000 today on Instagram. Yesterday he posted a picture to his story where he called his former 82,000 followers boring – so savage.
Related stories recommended by this writer:
• Where is the 'this is the land of your people' TikTok audio from?
• This is how to get the 'shook filter' that's been doing the rounds on TikTok
• What is the hanger reflex challenge all over TikTok and does it *actually* work?