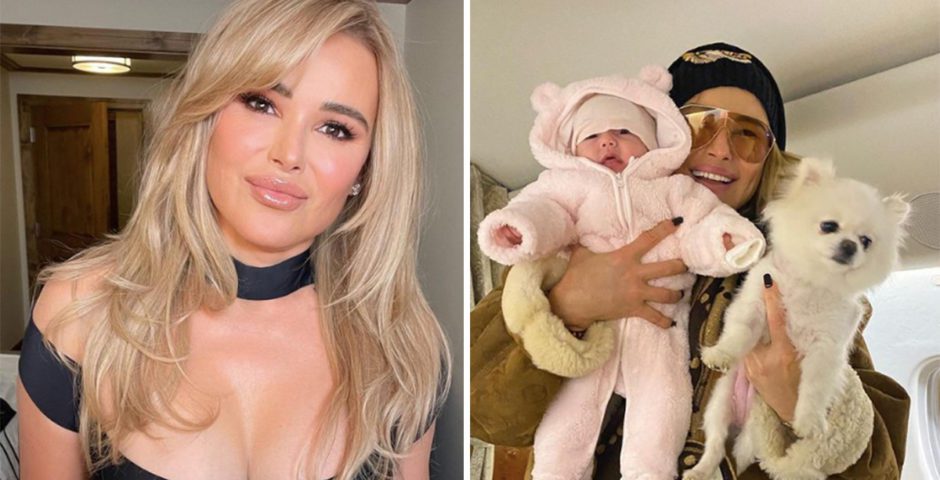 Introducing Diana Jenkins, the newest RHOBH housewife with $300million in the bank
She's already called herself a 'villain'
The Real Housewives of Beverly Hills is finally back this evening for its twelfth season with plenty of drama including Erika's divorce, Dorit's house burglary and the arrival of a new Housewife who calls herself the villain in the recently released trailer – Diana Jenkins has arrived in Beverly Hills.
Diana is the 21st Housewife to join the show and from the looks of her Instagram she seems already super close with Crystal Minkoff, who joined the show last year. Diana is the richest of all the Housewives to ever be on the show so if we don't have a stunning mansion and a closet full of designer items, then I will be very disappointed.
But how did Diana make her impressive fortune? And is she actually a housewife? This is everything you need to know about Diana Jenkins:
Diana started out in life as a refugee
Diana was born in communist Yugoslavia, however when war broke out in 1992 she had to leave Sarajevo, leaving her mother, father and brother behind and arrived in London as a refugee.
She has a degree in economics
After arriving in London Diana had no friends or family and didn't speak English. However she soon learnt English and lived in Brixton where she worked as a cleaner and sales clerk.
She then got a degree from City, University of London in computer science and economics.
She famously had the 'happiest divorce'
In 1999 Diana met her ex-husband Roger Jenkins at the gym. At the time Roger was working at Barclays as a tax expert and the couple got married two years later.
They had two children together, a son called Innis (in honour of Diana's late brother) and a daughter called Eneya.
Diana is said to have helped her husband in his business at Barclays. When the bank was on the urge of getting a government bailout in 2008 during the recession, a Qatar prince who Diana had introduced to Roger helped bail the bank out.
In 2012 the couple got divorced and Diana was given £150million in the divorce settlement. They had separated a few years earlier and Roger was dating supermodel Elle Macpherson, who Diana was said to be "thrilled" Roger was dating.
Diana is now engaged and has another baby
Following her divorce Diana is now engaged to musician Asher Monroe and they have a daughter together.
She has her own drinks company
Diana set up her own drinks brand called Neuro in 2009. They are stocked in Amazon, Walmart and directly on the Neuro website.
Diana is friends with Elton John and Kim Kardashian
Diana now lives in Los Angeles although she has properties around the world but this gives her plenty of time to hang out with her famous friends.
Diana appears to be mates with Kim Kardashian and even had Kim and North round for a karaoke night. She's also close with Paris Hilton, George Clooney and Elton John.
She runs her own charity foundation
Over the years Diana has done a lot of humanitarian work. She set up her own foundation in memory of her brother and was given a Enduring Vision award by Elton John AIDS Foundation for her work with AIDs.
Related stories recommended by this writer:
•Which of the Real Housewives of Beverly Hills has the most Instagram followers?
•Ranked: Who is the richest of all the Real Housewives of Beverly Hills?
•Ranked: The mega salaries of all the Real Housewives of Beverly Hills