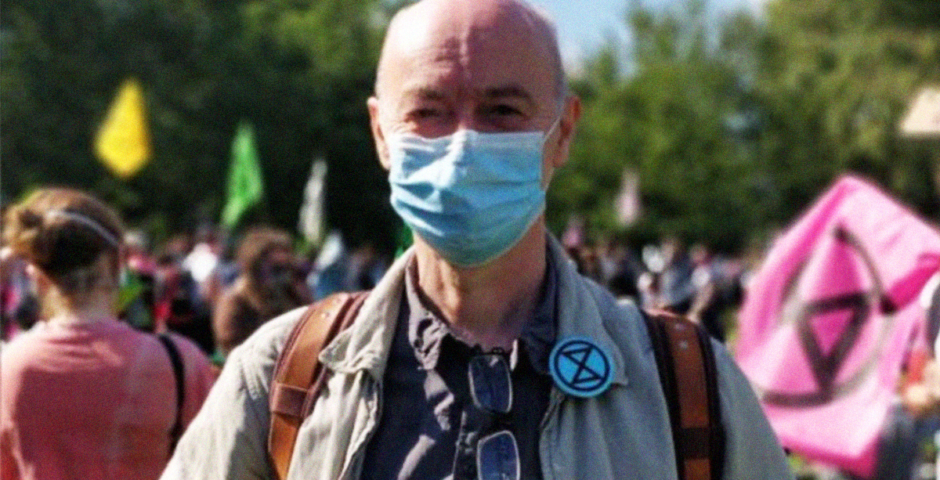 University professor charged over climate activism could face five years in prison
'I believe it's my obligation to make people understand what the truth is'
A university professor could face up to five years in prison after being charged with offences relating to his environmental activism.
When Nick Till is not working as a Professor of Opera and Music Theatre at the University of Sussex, you'll find him engaging in civil disobedience with other members of campaign group Insulate Britain.
Insulate Britain is an environmental campaign group "calling on the UK government to put in place policy and funding for a national home insulation programme starting with all social housing."
Nick and 116 others have just been charged over protests that blocked roads including the M25, as well as those leading up to the port of Dover.
The Sussex professor has personally been charged with three offences including "causing a public nuisance" but is expecting more charges in the coming weeks.
If found guilty, Nick could face five years in prison and be forced to pay fines and damages to those affected by his actions.
"We face civilisation collapse, possible extinction and a scale of suffering or death that is simply unimaginable," Nick told The Tab. "As an academic,  I subscribe to the belief that you first of all ascertain the truth about things and then you make that truth clear in your writing or whatever."
Nick believes people have not been told the truth about the scale of the climate emergency, saying, "I believe it's my obligation to make people understand what the truth is, and if the only way of doing that is by acts of civil disobedience, then I think that is my responsibility as a responsible academic."
Nick says the whole process has taken a toll on his mental health but any discomfort is "trivial compared to what's coming down the line."
Related stories recommended by this writer:
• The government isn't just ignoring students – it's actively making life harder for them
• Cancelling your gap year could save students £40k, says Money Saving Expert
• One in four university students have less than £50 to live on every month