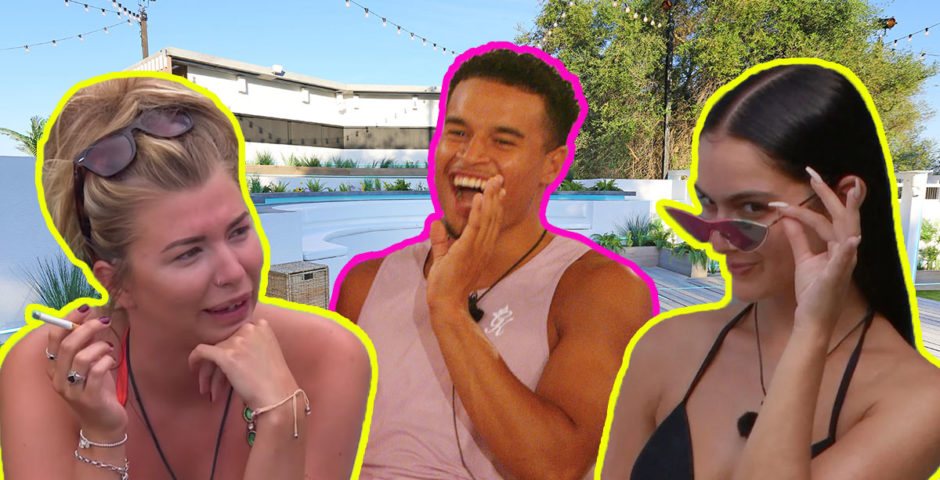 Quiz: Which Love Island series matches your overall vibe and do you spiritually belong on?
Soz in advance if you get winter Love Island x
For seven long years, Love Island has been the highlight of our summers. Except for 2020, where we only had winter Love Island, but it's best not to talk about that. Over the years the show has changed so much – it's gone from us basically just watching loads of horny people get drunk for a couple of months, to become the influencer-making machine we know it as today.
And every single series of Love Island has been SO different. Series one (with Jon and Hannah) was pure chaos and dramz, and series two (with Alex and Olivia, Nathan and Cara) was still quite chaotic but mainly just very, very horny. Series three was by far the best and most fun, if you could look past Chris and Kem doing a rap what felt like every five minutes.
Series four brought us "loyal, babes" and Megan Barton-Hanson, and series five with Tommy and Molly-Mae was just all around straight-up good vibes, although still with more than its fair share of drama. Winter Love Island was boring af (sorry), and we pretty much just watched a load of wannabe-influencers parade around for six weeks. And series seven's just finished – less boring but generally quite wholesome, and full of some of the most "girls' girls" girls' girls Love Island has ever seen.
So, which series of Love Island are you spiritually most like and which would you truly belong on? Take this quiz to find out:
For all the latest Love Island news and gossip and for the best memes and quizzes, like The Holy Church of Love Island on Facebook.
Related stories recommended by this writer:
• Quiz: Plan a meal deal and we'll tell you which 2021 Love Islander you are
• Here's exactly what each of the Love Island 2021 contestants would be like at uni
• The most deeply cringe and embarrassing Love Island moments of all time, ranked