Here are nine wholesome men who would have been better on Love Island than the lads we got
Merlin from First Dates would never cheat on me in Casa Amor 💔
There are no two ways about it, the Love Island lads we've been lumped with for this 2021 season have been absolutely hell on earth. Toxic at every corner, and even the ones we thought were the goodies (Liam I am sternly staring at you) have spent the last two days of Casa Amor breaking our hearts and sending our blood pressure through the roof. If that gorgeous Welsh giant takes a step down the alphabet and swerves our Millie for Lillie, I will not be held responsible for my actions.
After a depressing slog of Tobys, Dannys, Hugos and Jakes, I started to think about what kind of men would have been better alternatives. Some wholesome hunks to hold me tenderly in the night and make me feel safe in their arms. So here are nine of the finest, most well meaning eligible bachelors I could think of who would wipe the floor with the Love Island lads of 2021.
Andy Burnham
The King of the North as far as my native Manc self is concerned. Should be Prime Minister. Would treat you exactly how you deserved. Passionate, intelligent and immaculate vibes. Truly became a sex symbol when that pic of him looking like a scouser at a festival went round on Twitter. Have convinced myself he fancies me too, because he liked this thirsty tweet I did about him regarding the aforementioned picture:
Love Andy Burnham's fit scouse lad at a festival energy here pic.twitter.com/J1TlGWu7eM

— Harrison Brocklehurst (@harrisonjbrock) May 8, 2021
So, yep, we're soulmates. Andy Burnham would wipe the floor with the Love Island lads of 2021 and would stroll right out of that villa with 50k.
Merlin the barman from First Dates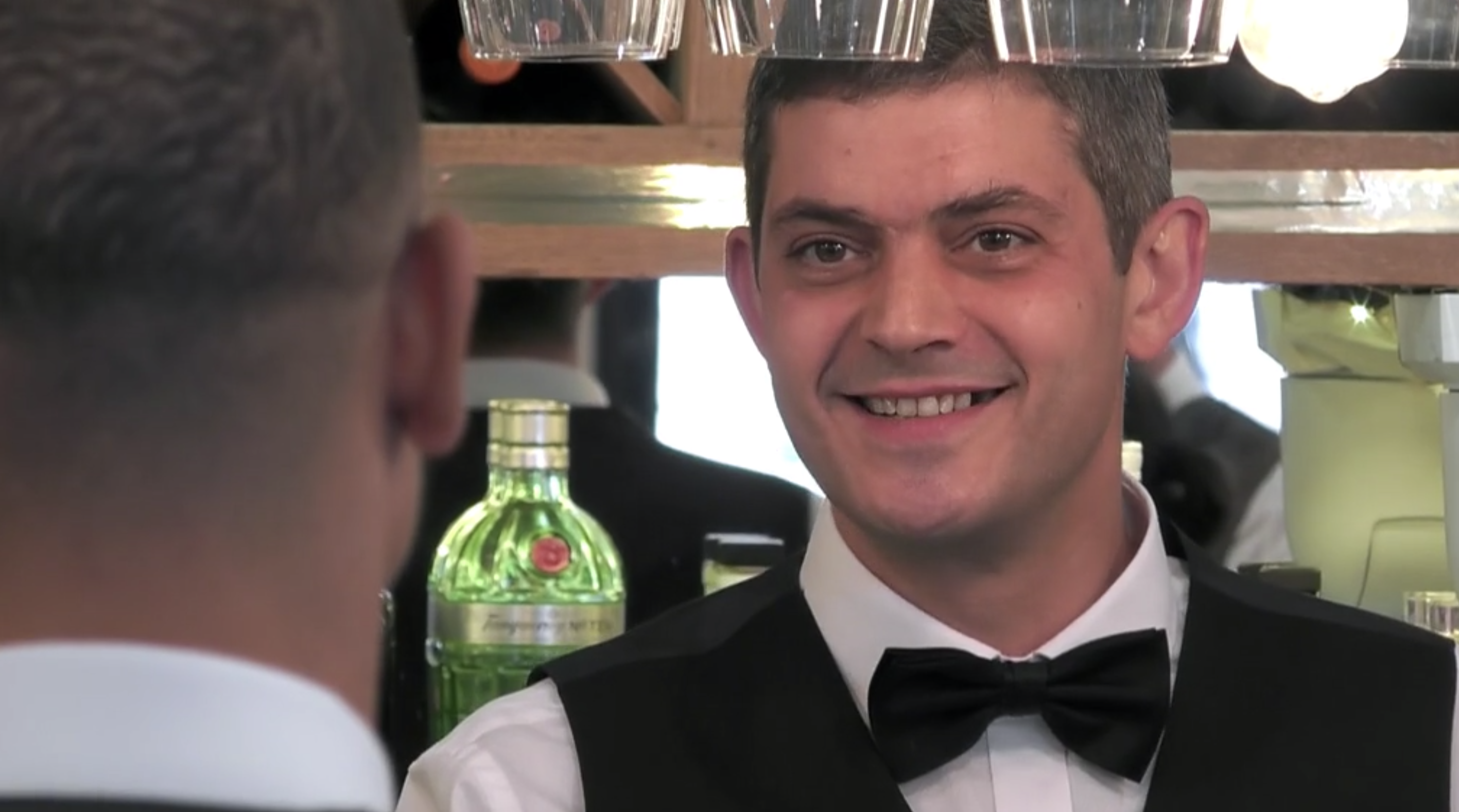 Wholesome personified. An absolute good egg, right down to the yolk. Cheery, delightful, a nice word to say about everyone and an unwavering smile. Get him in that villa now. This is what my Liberty and my Kaz deserve. Casa Amor would not be a blip on his radar. The iced coffee culture that has the villa in its romance politics chokehold wouldn't know what hit it when the nation's favourite mixologist changes the game. The girls would be sipping willingly and not out of forced politeness!
Sam and/or Mark from CBBC
Sam and Mark, the self proclaimed "Primark Ant and Dec", may have lost Pop Idol to Michelle McManus, but they won the most important prize… my heart. I'm not picky and will gladly have Sam and / or Mark in the villa. They can come as a pair or I'll take either individually. Your call ITV! Either way, we're gonna have some happy girls.
Martin Lewis (Money Saving Expert x)
A sensible gent who would keep me a well kept woman that never has to worry about a penny again in my life. Also, an incredibly reassuring presence who would cradle me in his money saving arms till the early hours. This is what the villa girls deserve!!!
Tayce
Okay, okay. I know Tayce is gay. But he's so gorgeous and such a great person I'm sure the Love Island girls would just work around that. Sheer, unbridled joy comes for everyone Tayce is ever around, and that's exactly what that villa needs when these idiot lads we've been cursed with on Love Island return from Casa Amor inevitably bringing heartbreak in their stead.
Larry Lamb
I'm no ageist, and some wholesome kings get better as the years roll on. Larry Lamb is a fine wine, and I want my queen Faye Winter to take a sip immediately. Would laugh in the face of male threat in the form of Jake or Toby. They are merely boys to the man that is my Larry.
Human Shrek
No words needed.
Duke from Tracy Beaker
I would put a lot into the hands of this Dumping Ground king, but mostly I'd put my trust and my safety. He would cook up a storm for the villa girl of his choice, because let's face it, he will be getting the pick of them. A real man. What dreams are made of.
Literally any of the Siddiquis from Gogglebox
There's an iconic tweet somewhere that said "name three adult men you'd feel completely safe alone in a room with", and attached was a picture of the Siddiquis. Truer words never spoken. I simply could not choose between Sid, Baasit and Umar because all three are the finest the male species has to offer. These three should simply be ruling the country. Armchair kings with endless wisdom and wit. Would annihilate every man-child in Casa Amor with a wry comment. Get all three in the villa IMMEDIATELY.
It's what we and the girls deserve, for god's sake.
Love Island 2021 continues on ITV2 at 9pm tonight. For all the latest Love Island news and gossip and for the best memes and quizzes, like The Holy Church of Love Island on Facebook. 
Related stories recommended by this writer:
• An ode to Faye Winter: The Love Island villa's resident gay icon and hun in the making
• Love Island: Why has an iced coffee become every Islander's romantic gesture of choice?!
• An accurate prediction of what the Love Island 2021 cast would have as their Tinder bio