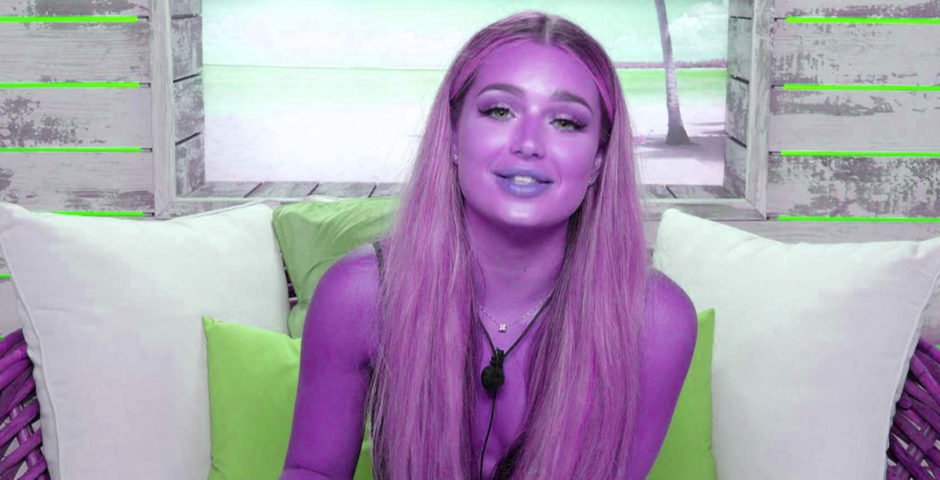 Love Island Gossip Column: Which two Islanders already matched on Tinder? Plus Lucinda will be show's 'richest star'
She's going to be making £1m a year?!
Welcome to The Tab's Love Island 2021 gossip round-up, bringing you the pettiest drama, most scandalous rumours and the least believable tabloid exclusives from around the web.
People complained to Ofcom about our darling Hugo being humiliated in the challenge
According to Twitter, people have actually taken to Ofcom to complain about how the nation's sweetheart, Hugo Hammond, was treated during the Line of Booty challenge. Hugo wasn't chosen by the any of the girls, so instead had to stand at the sidelines and watch the challenge pan out. At the end he was visibly upset, and walked away saying it was "not humiliating at all". JUSTICE FOR OUR HUGO.
Viewing figures for the show took a hit during the Euros final
Absolutely nobody is surprised that Love Island lost out on viewers whilst England played in the Euros final last night, but the viewing figures show it really did take a blow. Over 30million watched the football, with Love Island later averaging 600,000 after being pushed back to 10pm. Previous episodes of this series have set ITV Hub records, gaining over 3million viewers.
But even the Islanders got to watch the footy!!
In a rare change to the rules, Islanders were allowed to watch TV and tuned into the Euros final last night. On Aftersun it was revealed that this year's cast were allowed to break the normal rule of having no contact with the outside world, and up until then didn't even know England had made it to the final.
Chloe Burrows got a text message come through which said: "Islanders, tonight you will be able to watch the England football team play Italy in the final of the European Championship! #It'sComingHome." They all gathered around and felt the heartbreak together.
Two Islanders matched on Tinder before the show 👀
It's clearly a very small world, because Lucinda has revealed she matched with Chuggs before the show. In an unseen villa conversation, she said: "Do you know what? I actually matched with Chuggs on a dating app, and I remember talking to him about bucket hats. And then this guy comes in and he's like, 'Hi, my name is Chuggs, I own a bucket hat company.' I was like, 'I've literally had this conversation with you!'" She did confirm she never got one of his famous hats, though.
Margot Robbie is 'obsessed' with Love Island and backing Liberty to win
She's made it no secret in the past that she's a big fan of the show, and this year Margot Robbie is backing Liberty to win Love Island 2021. The A-List movie star, who recently celebrated her 31st birthday with a villa-themed party, reportedly said: "I love Liberty. She is my favourite, for sure. It's incredible how much you care about these people you have never met." She added that she has been watching the show every night online in America and is apparently "obsessed".
One of the girls is going to be dumped tonight!!!
In tonight's episode, one of the girls is going to be dumped from the villa after the recoupling. The girls speculate on who they think the boys are going to couple up with tonight, but it isn't long before Teddy receives a text which reads: "Can all Islanders gather around the fire pit immediately."
The Islanders gather at the fire pit and one-by-one each boy takes the stand and chooses a girl to couple up with. Two girls are left standing when Teddy stands up and says: "I would like to couple up with this girl because from the moment I met her my mind was completely blown. Her confidence. Every time I speak to her, I feel as if she has blown me away and kept me on my toes and that is super important to me." Which girl has Teddy decided to couple up with? And which girl will be saying her goodbyes tonight? 👀
Toby and Liberty are now favourites to win
The latest odds show that Toby and Liberty are the nation's favourite Islanders. The male odds stand at: Toby Aromolaran 5/2, Brad McClelland 10/3, Hugo Hammond 7/2, Aaron Francis 11/2, Jake Cornish 6/1 and Liam Reardon 7/1. The female odds are: Liberty Poole 5/2, Kaz Kamwi 11/4, Sharon Gaffka 15/2, Chloe Burrows 15/2, Faye Winter 8/1, Rachel Finni 9/1, Millie Court 11/1 and Lucinda Strafford 11/1.
Lucinda is expected to make £1m A YEAR when she leaves the villa
New research from BetMinded reveals Lucinda's following could shoot up to a massive 3.5million after her Love Island appearance. It's thought she will become the programme's richest star from this series – making £14,000 per post on Instagram. According to the research, Islanders who have more than a million followers tend to do six branded posts a month, which means Lucinda will be pocketing just over £1million a year. And that's without the boost to her own clothing brand and other deals she will almost definitely do.
People think Molly-Mae and Tommy are married?!
Ok, so people are convinced that 2019 couple Molly-Mae Hague and Tommy Fury have got married in secret. The pair have just shared their second anniversary together after meeting on the show, and recently went to the theatre together to celebrate. Molly-Mae shared a picture of her ticket on Instagram, on which her name was listed as "M Fury".
One person wrote in the comments: "I reckon Molly Mae and Tommy have secretly got married" and another added "Molly Mae and Tommy are married what?!".
Amber Gill is releasing a romance novel
Whilst it looks like the runners up could be getting married, 2019 series winner Amber Gill has ventured into story writing. Her new book, a romance novel titled Until I Met You, will be published by Mills & Boon in June 2022.
Amber shared the news on Twitter and the book's synopsis reads: "It was meant to be the holiday of a lifetime, a chance to extend her travel blog, her best friends' wedding and perhaps, if her friends were correct, her own proposal . . . Until Samantha found herself on her way to Tobago alone — and single. She needed to rest. She didn't need to come face to face with the most unhelpful man on the island."
Love Island 2021 continues on ITV2 at 9pm tonight. For all the latest Love Island news and gossip and for the best memes and quizzes, like The Holy Church of Love Island on Facebook. 
Related stories recommended by this writer:
• Who the Love Island 2021 cast should actually couple up with, based on their star signs
• Love Island Gossip Column: Someone BROKE INTO the villa! And is there another dumping?
• 'Friends would warn me he sleeps around': Here's exactly what Hugo was like at university