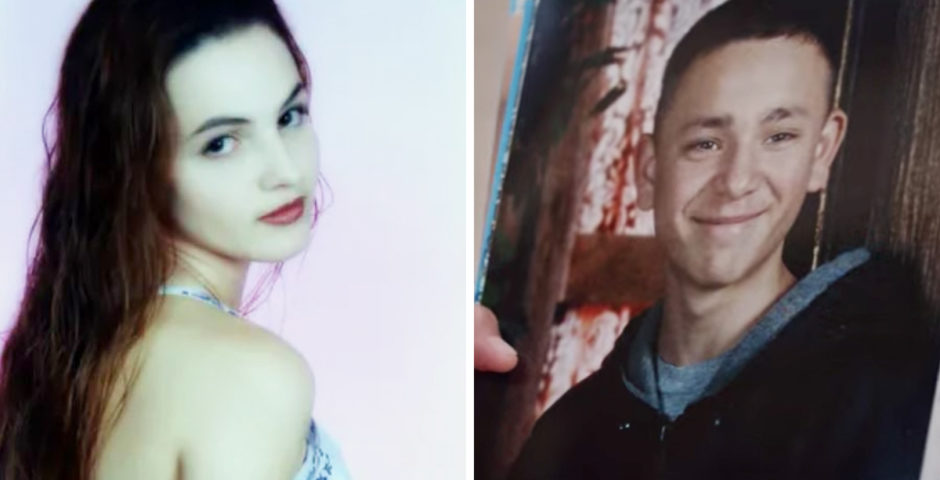 Why Did You Kill Me: Who was Crystal Theobald and what happened in her case?
Ten people were found guilty of different charges after she was killed
| UPDATED
Netflix has just released a new true crime documentary called 'Why Did You Kill Me?', which examines the 2006 murder of Crystal Theobald and how the case unfolded.
Crystal was killed by gang members in a tragic case of mistaken identity. It wasn't until 10 years later that the last suspect involved was tracked down and arrested. Her cousin and mother, Belinda Lane, were noted by police as being "instrumental" in getting justice for Crystal, after they set up fake accounts on MySpace to track down those they believed to be responsible for the murder.
Here are all the details of the Crystal Theobald case, and what happened to those who were found to be involved.
*Contains details from Why Did You Kill Me? on Netflix which may be upsetting*
Who was Crystal Theobald?
Crystal Theobald was born in 1982. At the time of her death she was 24 and living at home with her family in Riverside, California. She had two children from a previous relationship, but she left that man after he got involved with drugs. She then started dating 20-year-old Juan Patlan.
Crystal Theobald was killed by gang members when she was 24
Crystal Theobald was killed on February 24th 2006, when she was 24. She was in the car with her boyfriend and her brother, Justin Theobald. Crystal's boyfriend was driving, and her mother, Belinda Lane, was in another car just ahead of them.
On that day, members of a local gang, called the 5150, had apparently heard that members of a rival gang, the MD, had tried to kill some 5150 members. Another Theobald family member was driving ahead in a car similar to the one MD members had been in, and when the 5150 car lost that car, up pulled the two which Belinda and Crystal were in. The 5150 thought these cars had MD members in, and were coming to attack them.
At around 8:40pm that night, the car which Crystal was in was shot at multiple times by someone who got out of a white SUV. This person was Julio "Lil Huero" Heredia. Manuel Lemus, another member of the 5150 gang, says in the Netflix documentary that having heard what had happened earlier in the day, Heredia was determined to "take out" whoever was responsible. They were out in the area looking to retaliate to rival gang members, and didn't even know who the Theobald family were.
Crystal had been shot in the head and was rushed to hospital. She died two days later.
According to NBC, it was found that William Sotelo was driving the car and prosecutors said that Sotelo and Heredia did the shooting. It is thought that Julio Heredia's shots killed Crystal.
What happened to everyone found guilty in the Crystal Theobald case?
The two main people police wanted to tie down in the case were Julio "Lil Huero" Heredia and William Sotelo. The Theobald family had found out all about the gangs, and suspected they were involved after tracking down members on MySpace. After a huge crackdown on the local gangs, two people who were in the 5150 gave up information. As a result, Julio Heredia was arrested and charged with the murder of Crystal Theobald.
At first it looked as though Julio Heredia was facing the death penalty, but the family of Crystal Theobald decided they didn't want this, with Belinda saying: "For once, I did the right thing." Heredia was convicted in 2011 of murder, attempted murder and other charges and was sentenced to life in prison without the possibility of parole.
William Sotelo was much harder to track down. He had gone off grid after Crystal's mother, Belinda, messaged him asking about his involvement, via MySpace. It wasn't until 2016 that Sotelo was found in Mexico, living with a wife and four children. Just as his case was about to go to trial, Sotelo admitted a single count of voluntary manslaughter. In exchange for his admission, prosecutors dropped charges of murder, attempted murder and shooting at an occupied vehicle. He was sentenced to 22 years.
According to The Press Enterprise, ten defendants charged in the case have pleaded guilty to an array of counts, from witness intimidation to attempted murder and gun and gang charges. Sentences ranged from probation to 18 years in prison.
Why Did You Kill Me? is available on Netflix now. For all the latest Netflix news, quizzes, drops and memes like The Holy Church of Netflix on Facebook. 
Related stories recommended by this writer:
• Everything Why Did You Kill Me on Netflix missed out about the Crystal Theobald case
• Why Did You Kill Me: What is the 5150 gang and what does the name mean?
• Where is Julio Heredia now? The killer from Netflix documentary Why Did You Kill Me
• Where is William 'Jokes' Sotelo from Netflix's Why Did You Kill Me documentary now?