This is how old the cast of Bridgerton on Netflix are in real life
Nicola Coughlan plays Penelope Featherington and is double her age
Bridgerton on Netflix is the perfect mix of period drama meets steamy scandal, and to be honest, we can't get enough of it. A lot of the series focuses around coming of age and marriage, so you might be wondering the real life ages of all the Bridgerton cast and how this compares to their on-screen counterparts.
You'll be surprised to know that a lot of the actors playing young British teens and 20-somethings finding their way and social status in life are actually a lot older than the roles they portray. Some are even double the age of their characters.
Here are all the ages of the cast of Bridgerton in real life compared to their characters in the show.
Phoebe Dynevor – Daphne Bridgerton
Age: 25
Phoebe Dynevor, who plays Daphne, was born in April 1995 so is 25 in real life. Her character in the series has just turned 21, so she is four years older than the role she portrays.
Regé-Jean Page – Simon Basset
Age: 31
Regé-Jean Page plays everyone's new obsession, the Duke of Hastings. He is 31-years-old in real life, and his character in the series is 29.
Claudia Jessie – Eloise Bridgerton
Age: 31
Claudia Jessie plays the icon that is Eloise Bridgerton. She was born in Birmingham in October 1989, making her 31 in real life. Eloise is much younger than Claudia, at just 17-years-old. This means there is a 14 year age gap between the actor and character.
Jonathan Bailey – Anthony Bridgerton
Age: 32
Onto the Bridgerton brothers, and Anthony is played by 32-year-old Jonathan Bailey. At the start of the Netflix series, Daphne's brother is said to be 30, so Jonathan is two years older than his character.
Luke Thompson – Benedict Bridgerton
Age: 32
Luke Thompson plays the middle Bridgerton brother, Benedict. Benedict is 27 in the Netflix series and Luke Thompson is 32 in real life.
Luke Newton – Colin Bridgerton
Age: 23
23-year-old Luke Newton plays the youngest Bridgerton brother, Colin. His character is 22 in the series meaning there is just a one year age gap between them.
Nicola Coughlan – Penelope Featherington
Age: 33
Everyone's favourite Featherington sister is played by Derry Girls star Nicola Coughlan. In real life actress Nicola is 33. Her birthday is January 9th so she is set to turn 34 very soon. Penelope's age in Bridgerton in 17, making her exactly 17 years younger than Nicola who plays her.
Harriet Cains and Bessie Carter – Phillipa and Prudence Featherington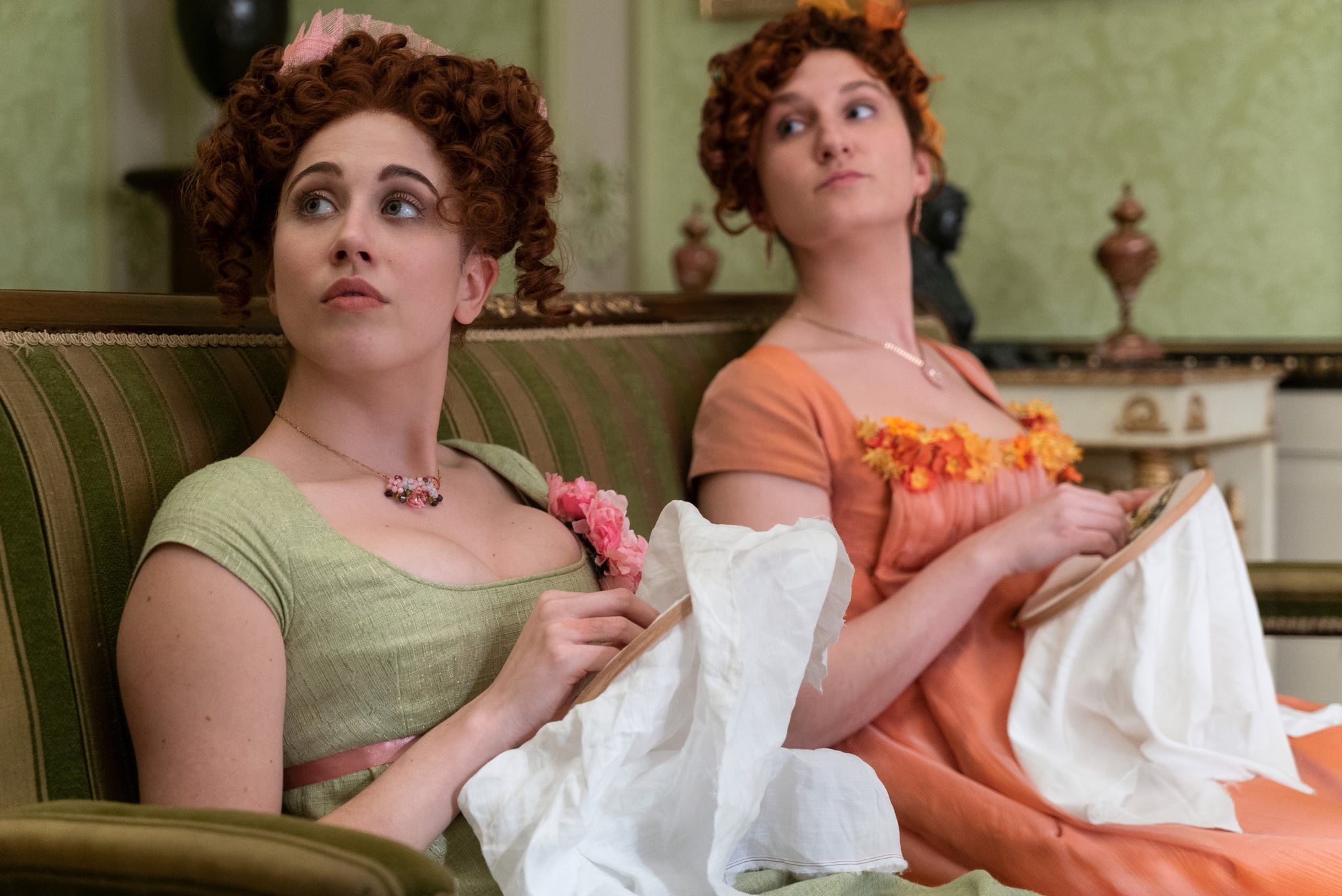 Age: 27
Both Harriet Cains and Bessie Carter, the actresses who play Featherington sisters Phillipa and Prudence are 27 in real life. Their character ages are not said in Bridgerton.
Ruby Barker – Marina Thompson
Age: 24
Ruby Barker, who plays Marina Thompson, was born in December 1996, making her 24. Although Marina's age isn't said, it is probably around the same as Ruby's.
Bridgerton is available on Netflix now. For all the latest Netflix news, drops and memes like The Holy Church of Netflix on Facebook. 
Related stories recommended by this writer:
• Which lady from Bridgerton on Netflix are you? Take this quiz to find out
• There was a rape scene in Bridgerton and no one seems to have realised
• These are all the filming locations used in Netflix's Bridgerton