This what the Clueless cast are up to now, 25 years since its release
Thinking about this movie being 25 years old has got me totally buggin'
Clueless is so central to our overall vibes and personalities, it's a wonder it actually turns 25 this week. Like, that movie was released before I was born and yet I think about Cher Horowitz at least once a day – nay, once an hour. We quote it, we dress like it, we love it just as much as when we first saw it. But it's OLD dude! Like, imagine filming that movie 25 years ago and thinking it would still be considered as cool now as it was then, over two decades later. As if!
But it is! The Clueless cast now talk about it regularly, even still (Donald Faison aka Murray brings it up on his podcast on the reg). And it remains the best thing Alicia Silverstone has ever done (I'm sorry Alicia but you know this, we know this, it's true). But where are all the Clueless cast now? Some are so big you can't forget them – like the ageless Paul Rudd who has clearly spent the past 25 years drinking plentifully from the fountain of youth – and some slip your mind, like the effortlessly cool Christian or try-hard Amber aka Ambular. What are they up to? This is what's going on with the Clueless cast now, 25 years on.
Alicia Silverstone
Since filming Clueless in 1995 when she was just 17 (I know!!!), Alicia Silverstone hasn't exactly been the biggest star – but she has cropped up in lots of stuff you'd recognise. She appeared in Stormbreaker, the movie based on the Alex Ryder books, Scooby Doo 2: Monsters Unleashed (she's the TV reporter that makes Fred say "I think Coolsville sucks!") and Diary of a Wimpy Kid. She's also been in more high brow stuff like The Killing of a Sacred Deer and The Lodge – as well as a stint playing Cat Woman in a Batman film! (It's the one where Uma Thurman is Poison Ivy).
Most recently she's set up a lifestyle website, The Kind Life, which promotes vegan eating and healthy living because she's a staunch animal and environmental rights activist. She's also a mother to her son Bear Blu, too!
Stacey Dash
The one and only Dionne was played by Stacey Dash, who went on to do a Clueless spin off that you've probably never heard of (it wasn't exact a hit) from 1996-1999. She's appeared in TV shows since and a Kanye music video in 2009 – but most notably, Stacey has become a regular political commentator of Fox News. Her personal politics are… questionable. She doesn't believe trans people have the right to use public restrooms they feel most suit their gender and has denounced the need for Black History Month. She was also arrested for domestic battery in 2019, though she maintains this was self defence, and Dash was eventually bailed out by the husband she allegedly hit. The couple divorced a month ago, in June 2020.
Brittany Murphy
Brittany, who played Tai, sadly passed away in 2009. She had a successful movie career post-Clueless, appearing in Uptown Girls, Girl Interrupted, Just Married and 8 Mile. She had just released a popular dance music single and was looking to break into music, when she died of a pneumonia and drug intoxication at age 32.
Paul Rudd
Do I even need to tell you where Paul Rudd is?! Here's everywhere! One of the most successful members of the Clueless cast now, he played Mike in the last few seasons of Friends, he was in pretty much every Judd Apatow movie ever made (Knocked Up, 40 Year Old Virgin, This is 40). He was also in blockbusters like Anchorman, Avengers and Ant Man. I wonder if he picks the movies he chooses to appear in alphabetically. He's also been married since 2003, to wife Julie Yaeger – who he met just after he finished filming Clueless! Very cute.
Donald Faison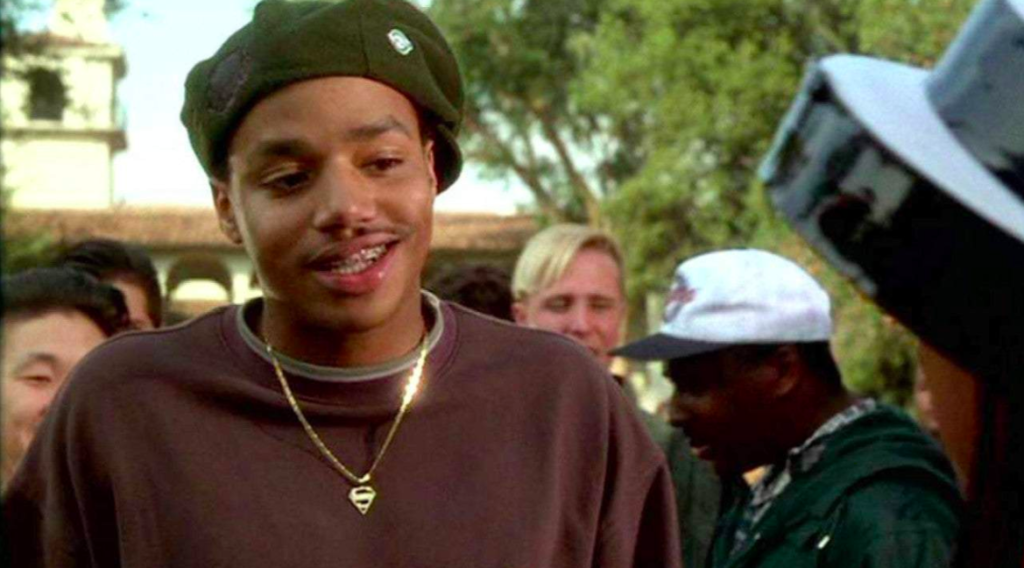 Donald Faison followed Dash to the Clueless spin off series, then appeared in Uptown Girls with Brittany Murphy and then, eventually, landed the role of Turk in Scrubs – aka the role that was made for him. He played Christopher Turk for nine years alongside Zach Braff (JD or John Dorian), and the two are still friends today. They recently started up a podcast called "Fake Doctors, Real Friends" explaining the production secrets and behind the scenes experience of making Scrubs. He's married to Jessica Simpson's best mate CaCee Cobb and has like, six kids. A lot of kids. Zach Braff was his best man at his wedding to CaCee.
Elisa Donovan
Ambular also followed Dash and Faison to the Clueless spin off. Since then she's appeared in multiple films and TV shows, including 90210, Sabrina the Teenage Witch (the old one not the new Netflix one) and Demi Lovato's Disney show, Sonny With A Chance. She married husband Charles Bigelow in 2012 and the two have a daughter together, Scarlett Avery Bigelow.
Jeremy Sisto
Bad guy masquerading as good guy Elton was played by Sisto, who went on to star in Six Feet Under, FBI, Law and Order and was the dad in Suburgatory. So that's how I recognised him!
Breckin Myer
Travis Birkenstock, the original GOAT and only genuinely nice person throughout the whole of Clueless (they're all nice by the end, but Travis is consistent), was played by Breckin Myer. Breckin went on to do loads of films and became a bit of a 2000s staple. You'd most easily recognise him as Garfield's owner in Garfield (a long forgotten classic) and as the main guy in Rat Race. He's also starred in King of the Hill and Franklin and Bash. I hope he's happy, because I care for him deeply.
Wallace Shawn
My g! Appeared in Gossip Girl as Blair's stepfather, as well as The Incredibles and Toy Story. Now he regularly appears on MSNBC (NBC's paid news network) as a political commentator.
Justin Walker
Christian! (Imagine I said it in Cher's voice). Justin left show business after the mid 2000s, then eventually became the owner of a restaurant in California. He still keeps in touch with Alicia Silverstone, who described him as her "real life Christian" in an interview with Vogue this month. Very, very cute.
Related stories recommended by this writer:
• Quiz: How well do you remember Clueless, 25 years on?
• Quiz: Which of the Clueless girls are you actually?
• Which Clueless guy would you end up with? Take this quiz to find out