From Misha B to Diana Vickers: Where are X Factor's most iconic finalists now?
Amelia Lily deserved better, imo
One thing that helps me cope with the sadness in my life is pretending The X Factor gracefully bowed out and stopped airing after 2014, the last time the series was any good. Blasting onto the scene in 2004 with both middle fingers up, peaking in 2010 to the tune of 20 million viewers and slowly sliding into obscurity in the years that followed. Regrettably, the show still exists now, but we're not going to dwell on that.
A lot has been written about the series' past winners, so instead we're looking back on the show's most iconic finalists, including the likes of Diana Vickers, Wagner, and Misha B. Let's fucking go:
Ray Quinn, runner-up 2006
Poor Ray had the unenviable task of being sacrificed to Leona Lewis in the 2006 final. He went on to release an album as most runners-up do before winning on Dancing on Ice in 2009. He starred in Hollyoaks from 2018-2019 and is apparently "in talks" to release new music in 2020.
Rhydian, runner-up 2007
A lot of people thought Rhydian was going to win the series he was on until he didn't, but it didn't stop him releasing solo material the year after. The album actually has a song with Idina Menzel on it (!!) These days he has a son, is appearing in musicals and even released an album in 2018. He also got very very muscular.
Same Difference, third place 2007
Same Difference got a lot of flack for singing love songs to each other and tbh fair. After coming third they released a real bop called We R One before falling off the map a bit. They announced their split in 2014 (RIP), but Sean is still plowing on with a new single. Like Rhydian he's also got really into bleach and protein. He also shows up on This Morning now and then whenever a new series of The X Factor rolls around.
JLS, runners-up 2008
Perhaps the first ever X Factor contestants to command a bit of pop culture relevance after the show, JLS released a bunch of albums, had a few really banging hits (as well as a few terrible ones). They disbanded in 2013 when it became apparent the future was heading in One Direction (geddit?) Marvin got a job hosting a Capital radio show, while Aston gave solo music a go. In November last year the lads were talking about a comeback tour but Miss Rona probably has other plans.
Eoghan Quigg, third place 2008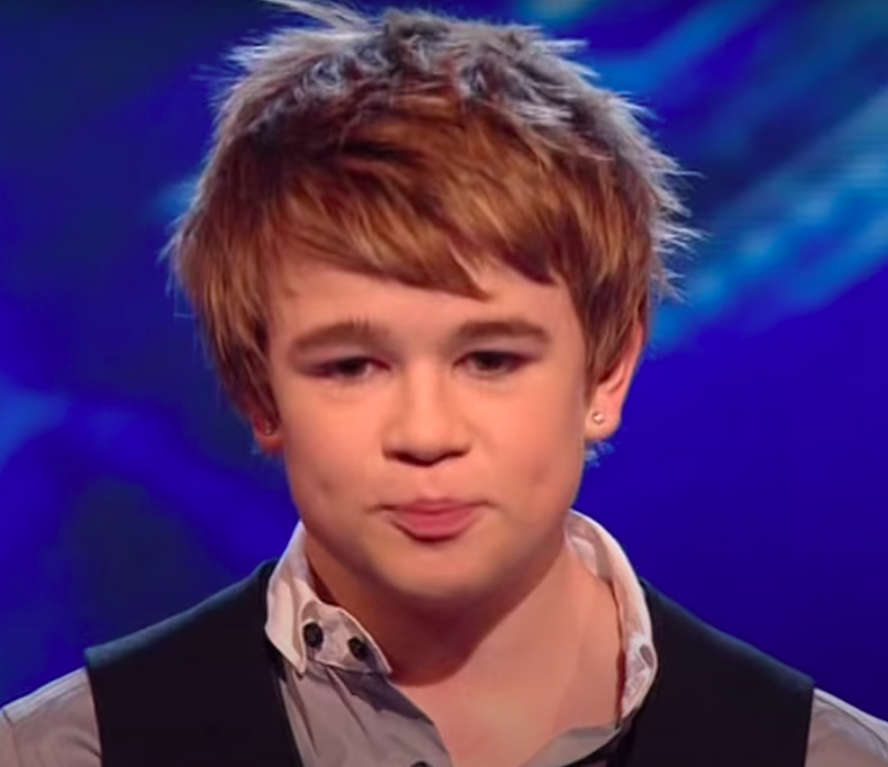 Poor Eoghan got lumped with with this incredibly bizarre song called 28,000 Friends and was subsequently left on the sidelines to watch JLS and Alexandra Burke become popstars. Eoghan is another X Factor boy who really muscled up after leaving and it seems he is still into music which is nice for him, I guess.
Diana Vickers, fourth place 2008
Ah, my queen, the true winner of The X Factor 2008. In an amazing case of nominative determinism she became a one-hit wonder with her debut single, Once. In 2019 she starred alongside Shane Richie and Sara Crowe in the 2019 tour production of The Entertainer.
Olly Murs, runner-up 2009
You will probably be aware of what Olly is up to because he's still doing fairly well for himself. We've actually documented the timeline of his career in this article right here: It's a tale of diminishing returns, bomb scare conspiracies and Pringles cans.
Jedward, sixth place 2009
Jedward had a really interesting trajectory. Landing a few TV gigs, not one but two entire albums, and just as many slots in the Eurovision Song Contest representing Ireland. More recently they've been hitting up Black Lives Matter protests and DMing fans random messages of encouragement.
Rebecca Fergusson, runner-up 2010
Sweet amazing Rebecca should really have won her series, alas the world is cruel and she came second. In 2011 she dropped a really nice album and even made a go of it in the US at one point. She's still chugging along and dropped a song with Nile Rogers back in May. It slaps.
One Direction, third place 2010
Oh come on. You know what became of One Direction after their third place finish. After conquering the world in the early 2010s, the band called it quits in 2015 a year after Zayn jumped ship. Literally all of them are millionaires to varying degrees at this point and have released solo material.
Cher Lloyd, fourth place 2010
Ah, Cher Lloyd by Cher Lloyd. A classic. Cher had fleeting success post X Factor, kickstarted by the divisive Swagger Jagger. Want U Back, a song from her debut album, ended up being a hit in the States, but Cher's success didn't last. After some time away she made a more recent go of it in 2019 and was profiled in VICE to promote it. Neat!
Wagner, sixth place 2010
Wagner's Instagram is very bizarre I won't lie. He's got a TikTok account where he posts video of him playing the bongos and he even throws in the odd meme about himself.
Katie Waissel, seventh place 2010
2010's most consistently engaging contestant took a while to get her music out there, but in the end she managed it and tweeted a picture of her with the One Direction boys to celebrate because honestly why not? Katie's done a stint in the Big Brother house and she's a mum now which is nice.
Marcus Collins, runner-up 2011
Marcus's schtick was wearing colourful suits and singing like he was an Olly Murs tribute act. Bizarrely his first attempt at post-X Factor fame was a cover of a cover of Seven Nation Army.
Marcus's moment of fame ended fairly quickly but he has retained a living as a performer so swings and roundabouts. More recently, he's been a big voice in the Black Lives Matter movement, calling out racism in the music industry.
Amelia Lily, third place 2011
Amelia's X Factor journey was a unique one: binned off in the first week despite being a favourite to win, voted back into live shows following Frankie Cocozza's unceremonious axing, made the final over contestants who'd been there for weeks, and released You Bring Me Joy, which is – an I cannot stress this enough – a total banger.
Unfortunately the Amelia Lily campaign lost momentum pretty quickly and an album never materialised. She has since performed in Shrek, the Musical and will soon be appearing on Geordie Shore of all things.
Misha B, fourth place 2011
Despite possessing an amazing voice, songwriting and rapping skills, and a unique sense of style, Misha wound up finishing fourth after accusations of bullying made by Louis Walsh and Tulisa completely ruined her public image. She has since spoken out about the impact those accusations have had on her.
Misha did release several singles after her departure from the show, but as with Amelia the hype around her faded over time and an album was shelved. Not a lot has been going on since then, but Misha seems to be living her best life still.
https://www.instagram.com/p/CC0wFgEjJnb/
Janet Devlin, fifth place 2011
Janet was the 2011 series' initial favourite to win, but a reluctance to try out uptempo numbers and a tendency to forget her words when they were forced on her ultimately proved to be her downfall.
Janet has since been very open both on TV and more recently on YouTube and TikTok about her struggles with depression and alcoholism, admitting she attempted to take her own life at one point.
Jahméne Douglas, second place 2012
Reserved, religious and equipped with a very loud voice indeed, Jahméne looked like a Leona in the making until he was pipped to the post by James Arthur. In the final, during a duet with his mentor Nicole Scherzinger, the latter's microphone didn't work, forcing them to share Jahméne's.
Jahméne eventually got round to releasing a covers album and is apparently still releasing music so go figure. He has since described his X Factor experience as "traumatising" and has urged others not to appear on the show.
https://www.instagram.com/p/CC2vUmXhOMr/
Ella Henderson, sixth place 2012
Ella seemed destined to make the 2012 series final after serving up original songs and beautiful Cher covers in the audition stages, but it all fell apart for her midway through for reasons I'm still unsure of. Simon Cowell, in a hilarious middle finger to the rules of the show, offered her a record deal anyway and an album eventually dropped in 2014, spearheaded by lead single Ghost (still slaps).
Ella was subsequently dropped by Syco but still pops up from time to time on dance singles, like this one by Jax Jones:
Luke Friend, third place 2013
Luke had really gross hair and sang a lot of acoustic songs. That's really the sum total of it.
In the years since he has thankfully opted for a more sensible bleached and shaved look, thank God. He's also still putting a bit of music about so good for him I guess.
Nicholas McDonald, runner-up 2013
Eoghan Quigg at 16 would have easily battered Nicholas McDonald age 16 and I don't know why but that was a thought I had more than once writing this profile. Anyway Nicholas filled the role of "the 16-year-old boy" in the 2013 series, losing out to Sam Bailey in the final. Sam would go onto make Nicholas the godfather of her daughter because why the fuck not, honestly?
Looks-wise Nicky has changed remarkably little, and is still giving the music industry a go after his quite frankly terrible debut album. It looks like he's married now, awh.
Fleur East, runner-up 2014
If all The X Factor contestants one day competed in a showdown Fleur East would wipe the floor with them all. That she didn't win in 2014 is a travesty and proof beyond all reasonable doubt the Great British Public can't be trusted with things. Anyway Fleur did release an album and its lead single Sax is still a banger. She even made a go of making it a hit in the US, appearing on Dancing With The Stars.
Unfortunately, as was the case for all but a small handful of people in this article, Fleur's moment of mainstream success was fleeting. She would later appear on I'm a Celebrity, Get Me Out of Here! and subsequently release even more music, but the moment has likely passed for world domination. I imagine she'll be on Strictly at some point soon.
Related stories recommended by this writer:
•
•
•