Remember Cheaper by the Dozen? Here's what the 12 Baker kids are up to now
The two eldest are now 43
What an absolute nightmare Steve Martin chose to put himself through in Cheaper by the Dozen. I mean, really Steve? You couldn't just cut your losses at child number six and call it a day? I'm sure it would be pretty easy to guess what he'd have to say in response – everyone has heard the same old shpiel from their parents about how you don't know what true love is until you've had a child and you love the journey blah blah BLAH. I'll give him credit where it's due, he does take having a dozen shitty kids ruining his life remarkably well, but give over.
Another mental thing about the first film is that it was released all the way back in 2003. A LOT changes in 17 years, so let's take a look back and enjoy a much-needed update on what the forgotten faces of the Cheaper by the Dozen cast are doing with their lives now – all in order from oldest to youngest.
Nora – Piper Perabo
As the eldest in the family, Nora dated the douchey Ashton Kutcher in the first film before suddenly cropping up in the second film fully pregnant. Why did Murtaugh and the rest of his family attend whilst she gave birth? Unsure why that was necessary, but it was wholesome nonetheless.
Piper Perabo is now 43 years old, which just puts how long ago this film was into such perspective. Since she has appeared in loads of stuff, including that weird-but-good film called Looper with Anakin from Star Wars. She is married, counts Lena Headey from Game of Thrones as a close friend and is very into political activism, having been notably arrested twice on two different marches.
Charlie – Tom Welling
Struth, what a bloke. Why is he just infinitely more alpha than everyone else? Probably because he doesn't say "struth" for starters. As the oldest in the Cheaper by the Dozen cast once Nora jumps ship, you would've thought he'd do more to help his dad, but I guess teenagers will be teenagers (if we're supposed to believe that he's like 17).
He is also 43 years old. Mental. Tom has been VERY busy since his dozen days, hanging up his cape after appearing as Clark Kent for 10 years in 2011, as well as having various credits as a director, producer and MODEL! Not many people know, but he was already married whilst filming the first film to a model called Jamie White. They divorced in 2015, but then he remarried and had a child in 2019.
Loraine – Hilary Duff
Hilary played Loraine, the typical stroppy teenage girl, and what can I say? It's Hillary Duff, so you're probably pretty well caught up. For those that aren't, here's some quick info:
• She is married to songwriter Matthew Koma
• She has recently had to deny rumours of child trafficking
• She also h… wait, what?
Yup, stupid people on Twitter started to share conspiracy theories that she was a child trafficker because of an Instagram story she uploaded with photos of her children.
It got so bad that she had to respond on Twitter, writing: "Everyone bored af right now I know..but this is actually disgusting….. whoever dreamed this one up and put this garbage into the universe should take a break from their damn phone. Maybe get a hobby."
Henry – Kevin Schmidt
The chubby kid of the family was one that seems somewhat less memorable than some of the other members of the Cheaper by the Dozen cast, but the above scene certainly was a funny one (they play sad music as they move out of their big rural home).
Since appearing in the dozen, you'll definitely have an "oooh THAT was him!" moment when you discover that he played Ryan in Alvin and the Chipmunks: The Squeakquel. Right? Aside from that, he's looking good and he's even written his own script for Cheaper by the Dozen 3! What a boy:
Kevin!!! What the fuck!!! Let's get the rest of the cast on this ASAP!1!
Sarah – Alyson Stoner
Is this a really shitty quality picture? Yes. Can you still see who it is? Yes. Sarah was the super cool tomboyish character who ended up having a relationship in the second film with no one other than Mr Jacob Werewolf from Twilight, Taylor Lautner! And what hasn't she done since?
✅Appearances in Zack & Cody, Camp Rock and Step Up
✅Professional dancer for Eminem, Will Smith and Missy Elliot
✅Voice work for Phineas and Ferb and Kingdom Hearts
AND she's a singer – listen to her latest tune here.
Jake – Jacob Smith
How great must it be to be cast in a role that is the same name as your real one? No confusion there.
In reality, Jacob is three years older than Alyson who plays his older sister, Sarah. His last acting credit appears to be in 2006 on a production called Secrets of a Small Town, and unfortunately it doesn't seem like things went well after this.
In the video he outlines his use of cocaine, ecstasy and crystal meth as he describes himself as being "lost in drugs" from the age of 16. By the looks of it, he's come out of the other side of addiction and is on the right path now. At the time of the video, he was a creative arts student, and expressed that he wanted to start performing again.
Mark – Forrest Landis
Poor Mark. He really couldn't step a foot right in the first film, could he? And nobody be talking about the fact that he looks exactly like the kid from Stewart Little? Okay then.
Forrest is now 25, and his Wikipedia page shows that he hasn't done any acting since 2008. His Instagram shows that he's put down the frog and picked up the skateboard, and it's fair to say that he's pretty good.
Jessica – Liliana Mumy
Did she even have any more than two lines? I wouldn't be able to tell you, but what I can divulge is that Liliana has had a varied career since appearing in Cheaper by the Dozen.
Now 26, she has done a whole load of film and TV, but refers to herself on social media as a voice actor. Other than that she seems to be a completely normal boring human being like the rest of us.
Kim – Morgan York
York appeared in Hannah Montana for 11 episodes in 2010 before announcing that she was quitting acting altogether. She wrote on her blog that "the older I got, the more I felt like writing was my true calling."
She now works at a large publishing house in New York as a production editor according to her Instagram. She is married to her partner Danny, and as you can see above, she's looking very different now. She also does Twitch streams playing videogames
Mike – Blake Woodruff
There's not much to go on when it comes to little Mike from the Cheaper by the Dozen cast. There are no reliable social media accounts to pick up on, and it seems the only information, according to Heart, is the Facebook page of his girlfriend which suggests they are happily in love: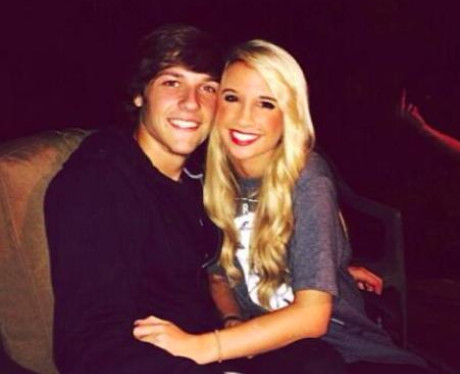 Kyle and Nigel – Brent and Shane Kinsman
They just stole the show, didn't they? When all of the other child actors didn't have much to say, these two troublesome twins stepped in and made everything so much more fun. Also aren't Brent and Shane some of the most Chad-esque names going?
They appeared on Desperate Housewives for four years after the first film, and their last acting credit was in 2008 in ER and… just look at them now:
Complete jock Chads, just as suspected. They took part in a TikTok challenge with the rest of the Cheaper by the Dozen cast recently to raise money for charity, which gives a pretty good idea as to what they're all looking like now. You can watch it here:
Related stories recommended by this writer:
• I rewatched 11 Disney childhood classics and yikes, they're dodgy
• Netflix Jeffrey Epstein docuseries released today is 'painful', 'harrowing' and 'sick'
• Who would be your Netflix boyfriend? Take this quiz to find out