This is what your favourite Nickelodeon childhood stars are up to now
Josh has a baby! Zoey is in a Netflix show! And Cleo is a Chanel ambassador!
| UPDATED
Nickelodeon shows were the great divider in school. You were either lucky enough to have Sky and so could watch reruns of Drake and Josh to your heart's content or you were desperate to get an invite to your mate's house who had Sky so could obsess over H20 with them.
The Nickelodeon shows of Zoey 101, iCarly, Drake and Josh, Ned's Declassified School Survival Guide and H20: Just Add Water had us wishing we could attend an American boarding school, launch our own successful web show and become mermaids. Sadly from our homes in old Blighty that just wasn't possible.
Unlike the CBBC child stars who didn't do that well after their shows ended, the Nickelodeon child stars have done pretty well out of life. They've all got a pretty decent Instagram following, starred in some successful shows and a few of them have even had children!!
This is what your favourite Nickelodeon child stars have been up to since their shows ended:
Drake and Josh
Drake Bell
Since Drake and Josh finished Drake did a number of cameos in other Nickelodeon shows as himself. He's done a load of voice acting work including Ultimate Super Man for five years and starred in the live action remake of Fairly Odd Parents. Drake has released a few albums since the TV show ended and has toured in Mexico.
In 2017 Josh and Drake were involved in a rather big feud. Josh didn't invite him to his wedding and all hell broke loose. Drake tweeted how pissed off he was: "When you're not invited to the wedding the message is clear.
"True colours have come out today. Message is loud and clear. Ties are officially cut. I'll miss you brotha." Apparently the lack of invite was due to "wedding stress" and thankfully they're now back to being friends and "working on a project."
Drake has been arrested a number of times over the last few years. He was arrested for driving under the influence in 2015 and was sentenced to four days in jail, but only served one for good behaviour.
Drake was arrested again this year on charges of "attempted endangering [of] children and disseminating matter harmful to juveniles". This week he has been sentenced to 200 hours of community service after a female victim accused him of "grooming her" since she was 12 years old. Drake Bell pleaded guilty to the charges.
Josh Peck
https://www.instagram.com/p/BmWNBl0AdbF/
Josh had such a glow-up after the show ended, I'm still not over it. After Drake and Josh, he starred in an independent movie, voiced a character in two Ice Age movies and starred in a comedy series with John Stamos.
Josh also has his own podcast called "Curious with Josh Peck" and he's going to be starring in a Disney+ adaption of the Tom Hanks movie Turner & Hooch.
What's also really lovely to hear is that Josh is now married to his longtime girlfriend Paige O'Brienn and they have one child together called Max. It just makes me so happy to see him happy.
H20: Just Add Water
Rikki – Cariba Heine
Rikki really was our first introduction to a complete bad bitch, no fucks given kinda girl and I loved her for it. Cariba has done quite a few projects since H20 ended.
She's been in a few episodes of Netflix's Designated Survior, was on Home and Away in 2018 and came back as Rikki for two episodes in the reboot of H20 – Mako: Island of Secrets.
Cariba's Instagram is very aesthetic and features a lot of black and white photos. She also looks like she's still living in Australia.
Emma – Claire Holt
After leaving H20 two seasons in Claire Holt has been busy. Most people now know her from her role as Rebekah on The Vampire Diaries and the spin off The Originals.
She's done a few films including the horror movie 47 Metres Down, where she gets trapped with Mandy Moore at the bottom of the ocean after a cage dive gone wrong, surely she could just use her mermaid tail to get out of that one?
Claire got married in 2015 to her longtime boyfriend but they ended up divorcing a year later. She then got remarried in 2017 to her real estate executive  husband Andrew and they have two children together.
Cleo – Phoebe Tonkin
Phoebe has done so well since the end of H20. She moved to LA and was in The Vampire Diaries and The Originals along with Claire. Phoebe also starred in a series called The Secret Circle about a group of young witches.
She's also done a lot of modelling and been featured in Elle Australia, Vogue Australia and Teen Vogue. Phoebe set up a lifestyle website with fellow Aussie actress Teresa Palmer in 2012, but stepped away from the site in 2015 because of her work commitments. She's been the face of a number of brand campaigns and now she's a Chanel ambassador.
Phoebe randomly used to date Tom Felton aka Draco Malfoy from Harry Potter and was in a relationship with Paul Wesley for four years when they were on the Vampire Diaries together. Her Instagram is very cool and she has over 7 million followers.
Lewis – Angus McLaren
Ok so is it just me but has Lewis has actually gotten pretty fit since his Nickelodeon days? After H20 ended Angus was in the Australian comedy drama show The Rafters which he did for five years.
Recently he's starred in Home and Away and a few Aussie stage show productions. Angus appears to be in a relationship with a woman called Anneliese.
Zane – Burgess Abernethy
Come on admit it, you really fancied Zane when you were a kid. Since the show ended Burgess hasn't actually done that much, he doesn't even have a Wikipedia page. However he did play Prince William in a TV movie, so that's something.
What's really great to discover is that he's still mates with the guy who played Nate in H20 and they hung out with Rikki a while back!!
Zoey 101
Zoey – Jamie Lynn Spears
Firstly can we address how different Jamie looks now at 29? Wild. Since the show ended following her pregnancy Jamie got engaged to her boyfriend at 16 years old and they had their daughter Maddie.
However the two broke up in 2009, a year after their daughter was born. Since then Jamie met a guy called Jamie, imagine how weird that is. The two got married in 2013 and now have a two year old daughter called Ivey.
Rather than pursuing acting, Jamie focused on music and moved to Nashville where she has released a few singles and an EP.
Jamie is currently staring in a new Netflix series Sweet Magnolias, playing a nurse who wants to change her life. And she's also said to be working on a new Nickelodeon TV show as well.
It was recently announced Jamie would be releasing her own memoir amidst the drama surrounding the Free Britney movement. Jamie has released a statement saying she only wants the best for her sister and confirmed she is not on Britney's payroll.
Dustin – Paul Butcher
Yes this guy really played sweet little Dustin, Zoey's younger brother. Since the end of Zoey 101 Paul did a few acting roles before graduating high school and moving on to study at University of California.
He's now working on music and making a lot of TikToks.
Chase – Sean Flynn
Aww remember Chase? The one hopelessly in love with Zoey? After Zoey 101 ended Sean Flynn did a few acting roles but now is main job is working as a producer.
Sean is also in a band and posts a lot of Zoey 101 cast photos to his Instagram. Sean recently announced he was engaged to his long term partner Lyndsey Monconduit after sharing a sweet photo on Instagram.
Michael – Chris Massey
Did everyone else know Chris is the older brother of Kyle Massey who played Corey in That's So Raven?. Since the end of Zoey 101 Chris hasn't done a lot.
He's got two really cute kids and has recently released an album. Chris was arrested in 2016 for domestic violence after allegedly shoving his girlfriend to the ground. However it was then revealed his girlfriend had accidentally fallen and she wasn't pressing charges.
Quinn – Erin Sanders
Quinn was the super smart scientist who was in a secret relationship with Logan and it was the wildest thing my 10 year old eyes ever witnessed. And let's just say she looks SO different now.
After Zoey 101 finished she had a regular role on the soap opera The Young and The Restless. Erin also had a regular role on the Nickelodeon show Big Time Rush, and she's appeared in the odd episode of Melissa and Joey and Mad Men.
According to her Instagram she's now a yoga teacher and has quite a big following. Erin also uses her platform to bring awareness to important causes like period poverty and showing off her fit boyfriend.
Logan – Matthew Underwood
I used to think Matthew was so fit on Zoey 101, oh how times have changed. After Zoey 101 ended Matthew did a number of short films.
In 2012 Matthew was arrested on suspicion of cannabis and paraphernalia possession and contributing to the delinquency of a minor. He was found with a 17-year old girl and a load of weed and smoking devices.
Lola – Victoria Justice
I feel like everyone forgets Victoria Justice started out on Zoey 101. After playing Lola, Victoria went onto have her own TV show Victorious, that ended up launching Ariana Grande's singing career, rather than her own. Savage.
Since then she's been in a few TV shows, written some songs and looks like she's having a great time according to her Instagram with nearly 20million followers.
Ned's Declassified School Survival Guide

Ned – Devon Werkheiser
Ned's Declassified School Survival Guide was one of those shows you either really loved or you really hated. After three seasons of the show Devon did a few horror films and would pop up on the occasional TV show like Criminal Minds or 2 Broke Girls.
His main focus has clearly been music though and he's released three EPs over the last few years including one this April. He's also grown quite an impressive beard which looks very fit on him.
Moze – Lindsey Shaw
You probably recognise Lindsey from Pretty Little Liars and completely forgot that she started out as Moze in Nickelodeon. After Ned's Declassified School Survival Guide finished she played Kat Stratford in the TV adaption of 10 Things I Hate About You.
She then went onto her most iconic role to date – Paige, Emily's girlfriend in Pretty Little Liars. Now she spends a LOT of time on Instagram and posts quite a few throwbacks to the good old Nickelodeon days.
Lindsey was recently involved in some TikTok drama after she was accused of mocking black creators. In a TikTok video she seemingly appears to mock a dance created by Black dancers. She later apologised and said she was not mocking the creators for their race and was making a comment on the Gen-Z and millennial divide.
Cookie – Daniel Curtis Lee
So Cookie did pretty well after Ned's Declassified School Survival Guide. He had a main role in a sitcom about skateboarding, appeared on a few episodes of Glee and graduated from California State University.
Oh and he's also a rapper too.
iCarly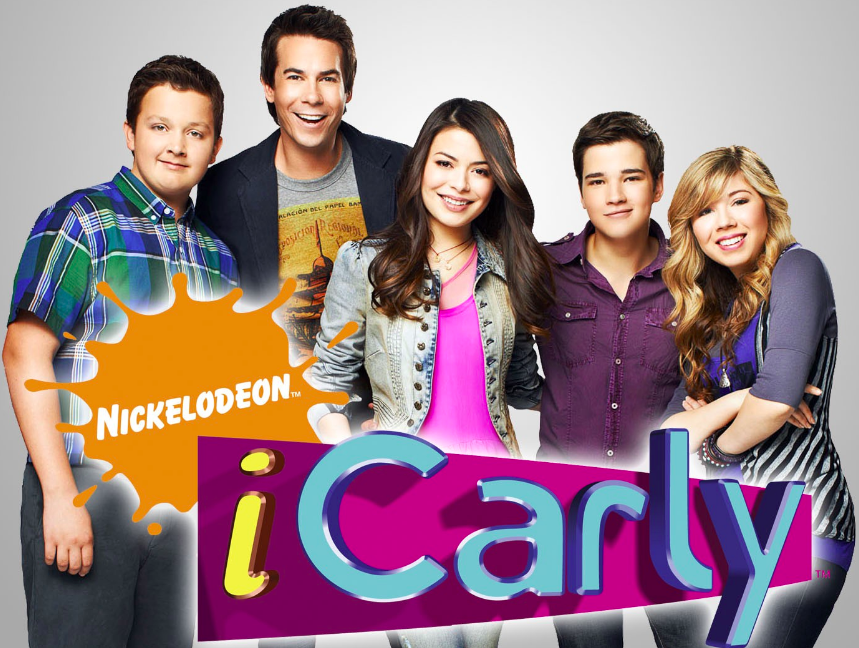 Miranda Cosgrove
Yes she started out on Drake and Josh, and we could never forget her as Megan, but iCarly was her show, so I'm putting her here ok.
After iCarly finished in 2012 Miranda has done a few things, she's been in all the Despicable Me movies as Margo and starred in the sitcom Crowded.
And now she's hosting a Saturday morning show called "Mission Unstoppable" which showcases women in STEM jobs.
iCarly recently returned in a whole new reboot of the series starring everyone but Sam.
Sam – Jennette McCurdy
https://www.instagram.com/p/B9kNfgGBi35/
After iCarly ended Jennette had her own show with Ariana Grande on Nickelodeon. However there were a lot of rumours that Ariana was getting paid more money and the girls weren't getting on. The show was cancelled after one season, but Jennette said they have since made up.
Since then Jennette has starred in the Netflix series Between and a number of films. She then quit acting after being ashamed of "90 per cent" of her resume.
https://www.instagram.com/p/BwcpYWchvVy/
Before coronavirus she was starring in her one woman tragicomedy show called "I'm glad my mum died". Her mother died tragically in 2013 after battling cancer for 13 years.
Jennette has also made short films inspired by her mother and her own eating disorder battles.
Freddie – Nathan Kress
Right Freddie is now married! I swear he's like 12. So after iCarly Nathan starred in his first feature film, which is where he met his now wife. Nathan is a devout Christian and the two got married in 2015.
Nathan and his wife London have one child together – a daughter called Rosie. Nathan now has his own podcast called "RadioActive Dads" and has been starring in the new iCarly reboot.
Related stories recommended by this writer:
•This is what the cast of 90210 have been up to since they left Beverly Hills
•This is what your favourite CBBC childhood stars are up to now
•Over 4,000 of you voted, so we can finally reveal the CBBC's weirdest TV show