Ranked: The Love Island 2019 cast by how likely they are to steal the 50k
Maura is taking the money and running
The Love Island 2019 final is just three weeks away. That means one thing: the Love Island prize money will soon be won by one of the couples.
In the final the winning couple is presented with two envelopes. One contains £50,000, and the other nothing. The Islander who picks the money envelope gets the chance to split or steal, basically take the money for themselves or split it with the partner they won with. They are given the choice of love or money.
Nobody has EVER chosen money. Every single winner has chosen to split the cash. And tbh, this is not the drama we need. Love Island 2019 is CRYING out for someone to steal. A real chaotic ending. Here are the 2019 Love Islanders ranked by how likely they are to steal the cash. Then you know who to keep voting for. ?
Tommy – 0/10
Tommy said it himself, he's in love with Molly-Mae. The boy even wrote a letter and attached it to a stuffed toy to ask her to be his girlfriend. There is absolutely no way that is the kind of behaviour from a guy who is going to turn around and steal the money at the end of the series. No chance.
Molly-Mae – 0/10
Some people think Molly-Mae isn't as in to Tommy as he is her. But even if that is the case (it definitely isn't she is head over heels too), Molly-Mae just doesn't have it in her to steal the cash. Nobody can split up the Fury family.
Jordan – 2/10
As far as Islanders go, Jordan is pretty innocent. He seems to genuinely have feelings for Anna, so if it came down to it in the final the chances are he would split. He doesn't bring home much drama value.
Anton – 3/10
Anton has spent weeks desperately trying to find someone. Now he's coupled up with Belle he seems happier than ever. It would be a huge surprise if Anton came through as the one to steal the money at the end. His mum shaves his bum and he's friends with everyone – Anton is way too wholesome and precious to do that.
Belle – 5/10
We don't really know much about Belle. She seems to like Anton and have good intentions, but what if it's all a game? What if she's just here for the fame and fortune? There are rumours she had clients booked in for her makeup services back home, before she abandoned them for the villa. Would she abandon Anton for money in the same way? Belle really could go either way.
Curtis – 6/10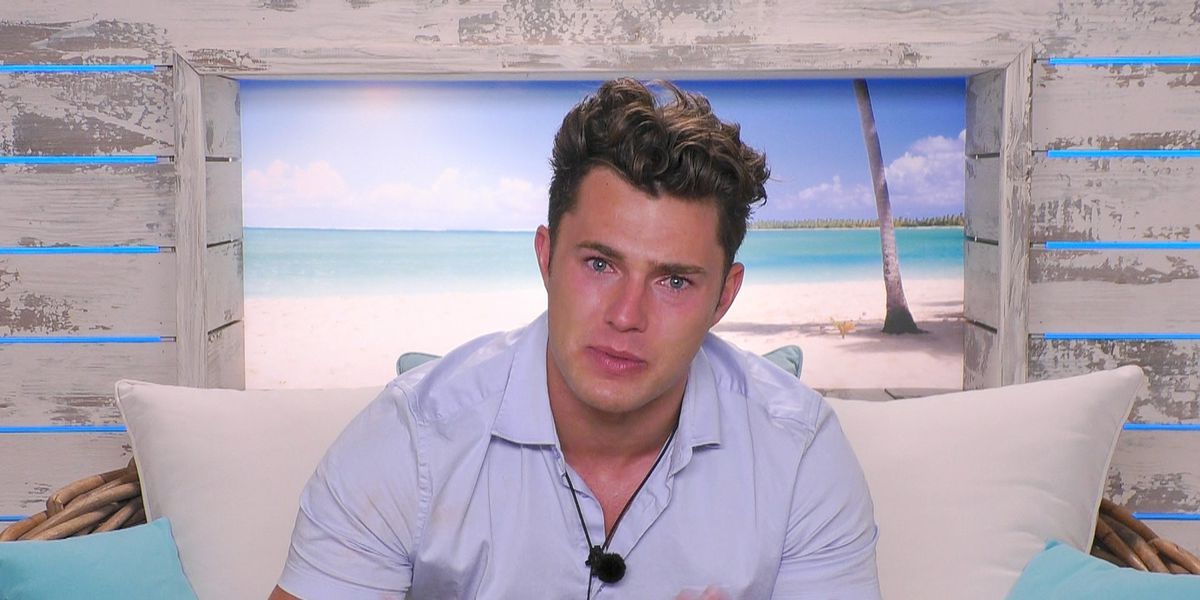 Curtis is a snake. He broke our Amy's heart. I wouldn't be surprised if he was just in it for money and never cared about love all along. But he definitely does not deserve the title as the first person to choose money. Not on our watch he doesn't.
Michael – 6/10
Right. Michael does not fancy Joanna. They don't talk. He fucked up with Amber and he knows it. So if he got to the final with anyone who wasn't her I would back him to take the cash. The only way Michael is splitting that Love Island prize money is if between now and the final he comes to his senses and gets back with Amber.
Joanna – 6/10
Who is Joanna? Where did she come from? What are her intentions? All we know about her is that she loves to talk about Amber. Imagine if all this time she's the silent assassin coming to take that £50k envelope from Caroline Flack's hands and run.
Anna – 7/10
Led Jordan on. Dumped him for Ovie. Realised she was wrong. Took Jordan back. Something about her game plan doesn't add up. She's a stealer, you can see it in her eyes.
Amber – 8/10
Poor old Amber has had enough. She thought she'd found the one in Michael, but then he coupled up with Joanna in Casa Amor. She's been well and truly hung out to dry and there would be no surprise if her ultimate Love Island revenge was to take the prize.
Marvin – 9/10
Marvin does not give a damn. He used Maura as a ticket into the main villa and he would happily sail through to the final and take the cash. He's doing a great job of a keeping a low profile and coasting through so far.
Maura – 9/10
Maura is playing a HUGE game. She is the most opportunistic Islander Love Island has ever had. Surely she doesn't actually fancy Curtis?! Five minutes ago she was with Marvin? 10 minutes ago she was with Dennon in Casa Amor? And 15 minutes ago she was with Tom? But wait, I thought she fancied Tommy?
Maura is definitely waiting for her chance to swoop in and steal the cash. It'll be interesting to see if she's all mouth or not.
Ovie – 10/10
Ovie is absolutely living in that villa. He's chilling out, having the best all inclusive holiday he has ever had. If for some reason he manages to stick it out right to the final and be in a couple with someone, there is no doubt he is taking that cash. He is the dramatic ending to the series we have always wanted. Deliver the goods, King Ovie.
For all the latest Love Island 2019 gossip and memes like The Holy Church of Love Island on Facebook.
For hardcore fans, join our exclusive Facebook group – The Official Love Island Group Chat 2019.
Related stories recommended by this writer:
• Ranked: The Love Islanders with the most fake Instagram followers
• The most iconic Love Island sex scenes of all time, ranked
• The 59 wildest memes about the Love Island episode the nation wasn't ready for