Remember the kids from Nanny McPhee? This is what they're up to now
Of course one of them is a DJ
When you think of Christmas films, it's the likes of Home Alone, Love Actually and Elf that hog the limelight. But pour some out for Nanny McPhee, because as films go it fucking bangs.
No, there's nothing necessarily "Christmassy" about it, but it's on every year. Tell me your plans for December 28th and that you'll be doing something better than watching a blustering Colin Firth trying to control a rag-tag bunch of sweaty children.
Who could forget Simon and the gang being basically cursed by Nanny McPhee so they wouldn't be able to move and get out of bed and being made to stir pots really quickly in the kitchen. It was kind of fucked up if you think about it, so let's not, and just catch up with what the child actors who starred in the film look like now.
Simon – Thomas Brodie-Sangster
One of the most recognisable British child actors, Thomas appeared as Colin Firth's eldest son in Nanny McPhee after starring in Love Actually as Sam (Liam Neeson's son).
Thomas went on to voice Ferb in Disney Channel's animated series Phineas and Ferb and many will recognise him from Game of Thrones where he played Jojen Reed. He was recently in the Maze Runner.
Unsurprisingly, he's gone on to do loads of film and television work, even returning in a 15 minute Love Actually sequel released as part of Comic Relief's Red Nose Day.
Oh and btw, he's 30!
Eric – Raphael Coleman – 25
Raphael, or "Ralph" as he is known, didn't really do much more acting after Nanny McPhee.
Ralph enrolled at the University of Manchester in 2013 to study Zoology, graduating in 2017 with a BSc after doing a year in industry.
On his Facebook page, "Wilderlost Media", Ralph describes himself as a "former actor turned wildlife biologist and freelance science communicator."
He also says he travels the world "exploring wildernesses and working with wildlife." Far out!
He's big into Extinction Rebellion, and can be found at the XR protests.
Liliana – Jennifer Rae Daykin – 25
Jennifer was cast in The Catherine Tate Show after Nanny McPhee, but hasn't done much acting work since.
Instead, she enrolled at Loughborough University, graduating in 2016. She went on the ski trip as well so can't have had that bad a time.
Christianna – Holly Gibbs – 22
Straight after Nanny McPhee, Holly Gibbs joined the cast of Tracy Beaker. A new arrival at the Dumping Ground, her character "Milly" appears to be mute and all the other kids eventually decide she's a bit creepy.
More recently, Holly enrolled at Central St Martins art school in London. First studying for an Art Foundation, she then went on to study a Fine Art undergraduate degree.
Aside from one pic that shows Holly with blonde hair, the rest of her Insta feed is typically artsy with photos of sacks of rubble and pavement drain covers that to be honest I don't really get.
Sebastian – Samuel Honywood – 23
Sebastian was played by Sam Honywood, the weird looking kid with the big forehead and twin brother to Christianna in the film.
The next decade, however, would turn out to be ridiculously kind to Sam, because judging by these pictures he has turned into a medium-to-large vibe!
Club night pics showing Sam out in Oxford at places such as Atik, and judging by the majority of people commenting on his Facebook photos (yes, we know we're massive creeps) listing Oxford Brookes as their university, we're going to take an educated guess this is where Sam studied too.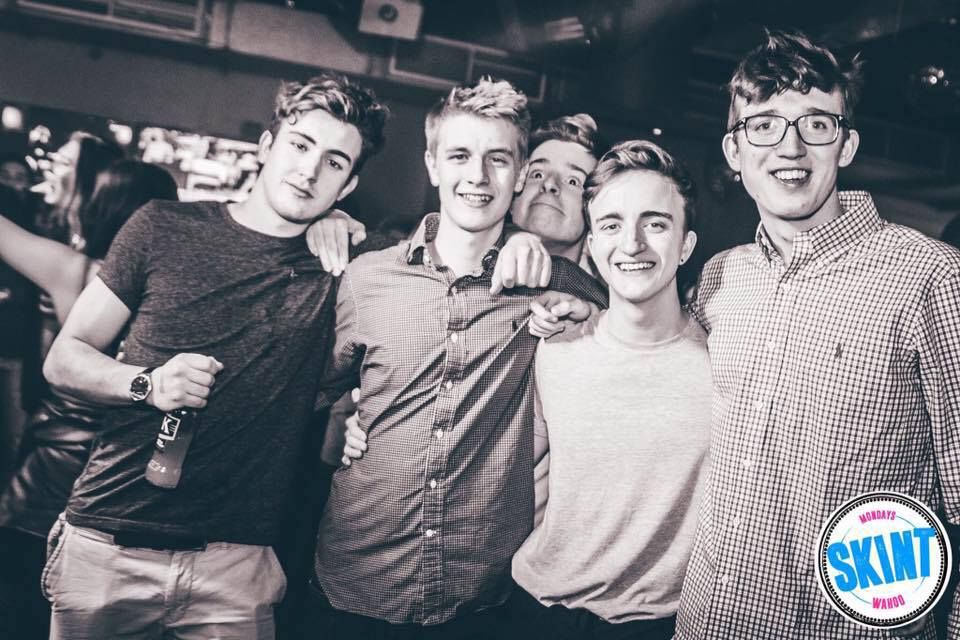 After graduating, it appears Sam took some time out to go travelling and find himself, visiting Thailand wearing the requisite Harem pants. Far enough away to not make another nanny quit leaving Colin Firth in the lurch once again!
What about his hobbies? Well, it would be weird if one of the Nanny McPhee children didn't go on to chance their arm at being a DJ, with Sam using his surname, "Honywood", as his artist name, the couple of tracks posted on his SoundCloud are actually not horrific.
Tora – Eliza Bennett – 28
After appearing as Tora, Eliza Bennett has gone on to appear in sitcom "Plebs" alongside Tom Rosenthal of Friday Night Dinner fame.
Now, here's a blast from the past. Do you remember The Midnight Beast? Who did the YouTube parodies back in the day? Eliza had a bit part in their E4 sitcom, I can't find a clip of it, so here's TMB's iconic TikTok parody that is the video equivalent of 2008 getting up and slapping you in the face.
Agatha – Hebe and Zinnia Barnes
Look, we couldn't find anything about either Hebe or Zinnia Barnes (the sisters that played Agatha), which could either be because they are both 12 years old or because when your big break in the acting world was lying in a tub of veg covered in gravy you don't really want to be searchable on the internet.
Related stories recommended by this writer:
• Where are they now? The kids from Raven who took on the Way of The Warrior
• Where are the kids of Tracy Beaker now?
• This is what the original cast of Waterloo Road look like now