Love Island producers' shocking secrets: How they make the show dramatic af
You'll never see the show in the same way again
When Dani was shown a clip of Jack seeing his ex in Casa Amor for the first time, we all felt our heart break into a thousand little pieces. It was one of the darkest days this country had witnessed in a long time.
Her emotional breakdown caused so much national outrage that over 650 people complained to Ofcom, accusing the show of "cruel manipulation" as viewers were all aware that Jack has been loyal to Dani from the moment he left the villa.
But have you ever wondered how calculated and messed up the show really is? Here is everything the puppet masters of Love Island do to make the show dramatic af:
There are cameras ALL over the house
According to Glamour there are 72 to be exact. And there are even some in the shower and toilets. Those aren't monitored but are there for health and safety reasons.
There are no clocks in the villa
The Islanders never know what time it is or how much sleep they've had.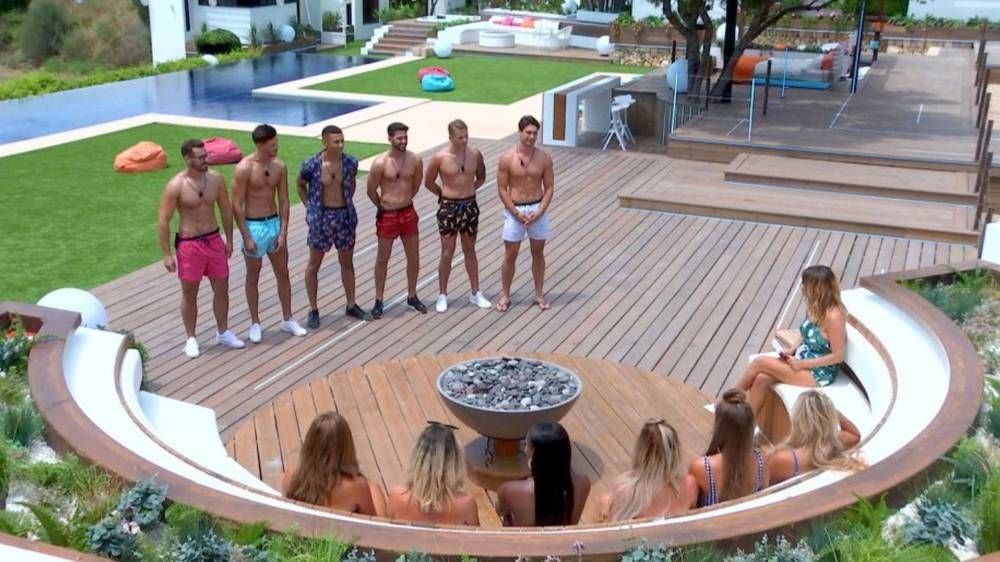 If you haven't had enough sleep, producers will make you sleep more
According to an ex-Love Islander we've interviewed before, when the Islanders stayed up until 5am one night in a previous series, they fell asleep and woke up naturally in the morning as the sun was up. The boys were all making tea and the girls were up and doing make up.
Apparently "you could literally like hear the producers running down the corridor" because they'd only been asleep for half an hour. They said: "you've gotta go back to sleep or the whole day is gonna be shit."
There are 200 Love Island branded condoms on site
They're all around the house in baskets and are replenished as they get used.
The phones given to the islanders only let them communicate with one another or the producers
The only other thing they can do is take pictures and sometimes these get posted online.
There's a tannoy system which reminds you not to talk about the outside world
The producers on there tell you if something can't be put on air. One time an ex-contestant went to have a nap upstairs and just as they fell asleep the voice was said "Hello, we're making a TV show, it's not a holiday." So they had to go back downstairs to make some more chit chat.
The ex-contestant told us: "If conversation starts drifting away and you start talking about the outside world they're like "guys we can't play this."
The grass and flowers are fake
Which is all kinds of eery and dystopian.
Probably because the islanders' normal microphones wouldn't work in the water. It's also why you rarely see the Islanders in the pool.
Apparently in the past, contestants were asked to reshoot scenes if they weren't caught on camera
According to Tyla Carr, a contestant from last year, contestants would often be asked to reshoot scenes if the cameras missed a dramatic incident.
And there's always at least one producer on site who suggests topics of conversations to islanders
Tyla told the Daily Star: "What viewers don't see is there is always a producer on site. They don't live in the villa with us but someone generally comes in every hour to have a chat.
"They would often tannoy an announcement asking for someone to come to the sofa to have a chat with one of the producers."
You have to tell the producers on site if you are planning to have an important chat or do something, so they make sure the microphones pick it up and the cameras get it.
Tyla said : "Basically, if you've had three separate conversations with someone they may ask you to have the conversation again all in one go to make it better viewing"
Love Island isn't edited chronologically and the evictions often happen at 3am
The show doesn't begin in the morning and end in the night according to Glamour; the producers can end a show in the middle of the night to give everyone time to adapt to what is happening.
The producers read everything fans say on social media
The producers are just as addicted to social media as the fans are and spend the hours after the show has aired trawling Twitter for reactions.
But producers don't make contestants do anything that's not already taken place, or make them do things they don't want to
A spokesman for Love Island said: "It is absolutely untrue to suggest Love Island is fake. The opinions they have and the relationships formed are completely within the control of the Islanders themselves."
They added: "As we have said since series one, Love Island is a combination of reality and produced elements. Any produced elements are designed to allow viewers to understand what the Islanders are feeling and to help move narrative threads on."
Related stories recommended by this writer:
• Zara's reaction to Adam kissing Darylle and the celeb sliding into Eyal's DMs
• Before the fillers: What did the Love Island girls look like before their cosmetic surgery?
• Alex Miller before the villa: The male escort and naked butler who won a £10k Specsavers competition