Xmas presents on a student budget
Not sure how to fund this year's Christmas presents? Read our guide on how to budget your gift-buying…
For students, disposable income is like gold dust. Once you factor in the essentials like Carling, Jager-bombs and the Neon entrance fee, there isn't a huge amount left to spend on Christmas presents.
Here are some present ideas that won't leave your bank account feeling like Henry Hill at the end of Goodfellas.
1. Hit the charity shops
You know how your dad is always complaining that he doesn't have a chipped novelty egg-cup? Or how your flat mates are always mentioning that their knitwear doesn't have enough holes?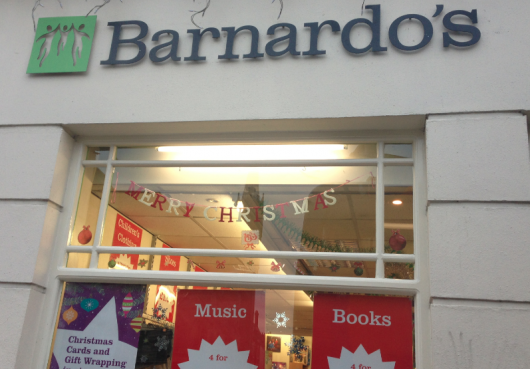 Charity shops are the way to go. There are actually some great finds in charity shops, and the money going to a good cause is always a bonus. Plus, it takes a certain kind of person to return something to a charity shop, and so you'll have to worry less about including the receipt "just in case".
2. Make something yourself
Are you the kind of student that has two jagged stumps where their hands used to be? No? Well your friends will think you are when you present them with their very own cost-effective hand-made gift! Wack out the colouring pencils and glue (or borrow them from your flat mate doing Geography) and make use of that vaguely artistic personality of yours.
3. Make your gift an in-joke
If you became friends with someone because of a mutual interest in paper clips, or for some reason you and your friend crack up whenever you hear the phrase "pepper-grinder" then make use of this by investing in a cheap, joke based gift. It can cost virtually nothing, but if it makes them laugh when they unwrap it then it's a winner.
4. Organise a secret santa
Secret Santa is where everyone picks a name out of a hat, and has to buy a gift for that person. This is great because instead of buying a gift for, say, everyone that you live with, you only have to worry about disappointing one of your flat mates. You can also put a cap on the price. This means they won't end up unwrapping a muddy scarf you found outside Viallis while you're working out how to face-time on your new iPad.
So, follow one or more of these steps and you're guaranteed (probably) to pleasantly surprise the receivers. Either that or they'll avoid you for the next academic year. Good luck!