Meet the New Editorial Team of The Tab Sheffield!
We're all stressed. So stressed.
Ah, time. The constant, unstoppable force of time, its devastating destruction wreaking havoc on us all. It brings joy, it brings pain, it brings the end of yet another academic year.
The end of the academic year means one thing – no, not the final instalment of student loan – it means a brand new editorial team at The Tab Sheffield.
Think of it like a reboot. You know how they rebooted the original Spiderman films with a new film starring Andrew Garfield and then they rebooted them again a couple of years later with Tom Holland? It's like that, except none of us are being played by Tom Holland. We play ourselves.
So without further ado, it brings me great pleasure to introduce, or rather they can introduce themselves, the new editorial team for the 2018/19 academic year, here, in The Tab of all places!
Dan Burns, Co-Editor
Hi, I'm Dan Burns and people tell me I look like 2009 X Factor winner Joe McElderry. As Co-Editor, I hope to continue creating quirky and original features as well as breaking the biggest stories affecting you on campus. I want to expand The Tab's readership and reach, covering all students in Sheffield from Hallam to Uni Of, Ecclesall Road to Broomhill, first floor of Corp to second floor of Corp. In my spare time, I enjoy reading, telling people I read, and making sure everyone around me knows I like to read. I also follow an account on Twitter which only tweets pictures of Harry Styles' increasingly jazzy suits.
Dominic Penna, Co-Editor
I'm Dominic and I am the Co-Editor of The Tab Sheffield. I started writing for The Tab because it breaks big and important news stories on campus, balanced out with features people care about. Other than journalism (I'm starting a journalism masters in September) and writing about VKs, my interests include football, music and mental health. When not doing uni or Tab stuff, I'm probably at a gig, the left speaker in Foundry, or ruining my bank balance and dignity on West Street.
Becki Hills, Deputy Editor
Becki Hills a second year politics and IR undergrad who indulges in writing about herself in the third person when the medium calls for it. She's from Essex but prides herself in not having picked up the accent. Becki's written for The Tab since October 2017 and has a particular interest in promoting positive mental health. She hopes to bring this passion for raising awareness of mental health to her new role as Deputy Editor to help fellow students struggling with uni life. Outside of the world of The Tab, Becki can often be found having an existential crisis over essays in the IC or falling over on the treacherous Leadmill dance floor.
Dan McGrath, Features Co-Editor
I'm Dan and I'm the co-Features editor for the Sheffield Tab this year. I'm originally from Derby and I'm going into my final year of studying History at Hallam. I began to write for the Tab last September in order to gain some knowledge of the journalism industry and get involved with local and university life. When I'm not writing for the Tab or procrastinating over uni work, I play bass in a band called Reqs, follow Derby County (for my sins) and spend copious amounts of time either at gigs or in Leadmill, unintentionally looking like Jake Bugg.
Lauren Wilks, Features Co-Editor
Hi, my name is Lauren and I am the new features editor for the year 2018/19. I am from Sheffield and I'm currently in my first year studying journalism. I have always had a huge passion for writing and interviewing interesting people, I always knew this was the route I wanted to go down career-wise. I joined The Tab to really boost my skills and take them to future employers. I also write an online lifestyle blog called Lauren Morgan which I have had for 4 years. I am really looking forward to being involved with The Tab and to share my ideas!
Joseph Ford, Social Editor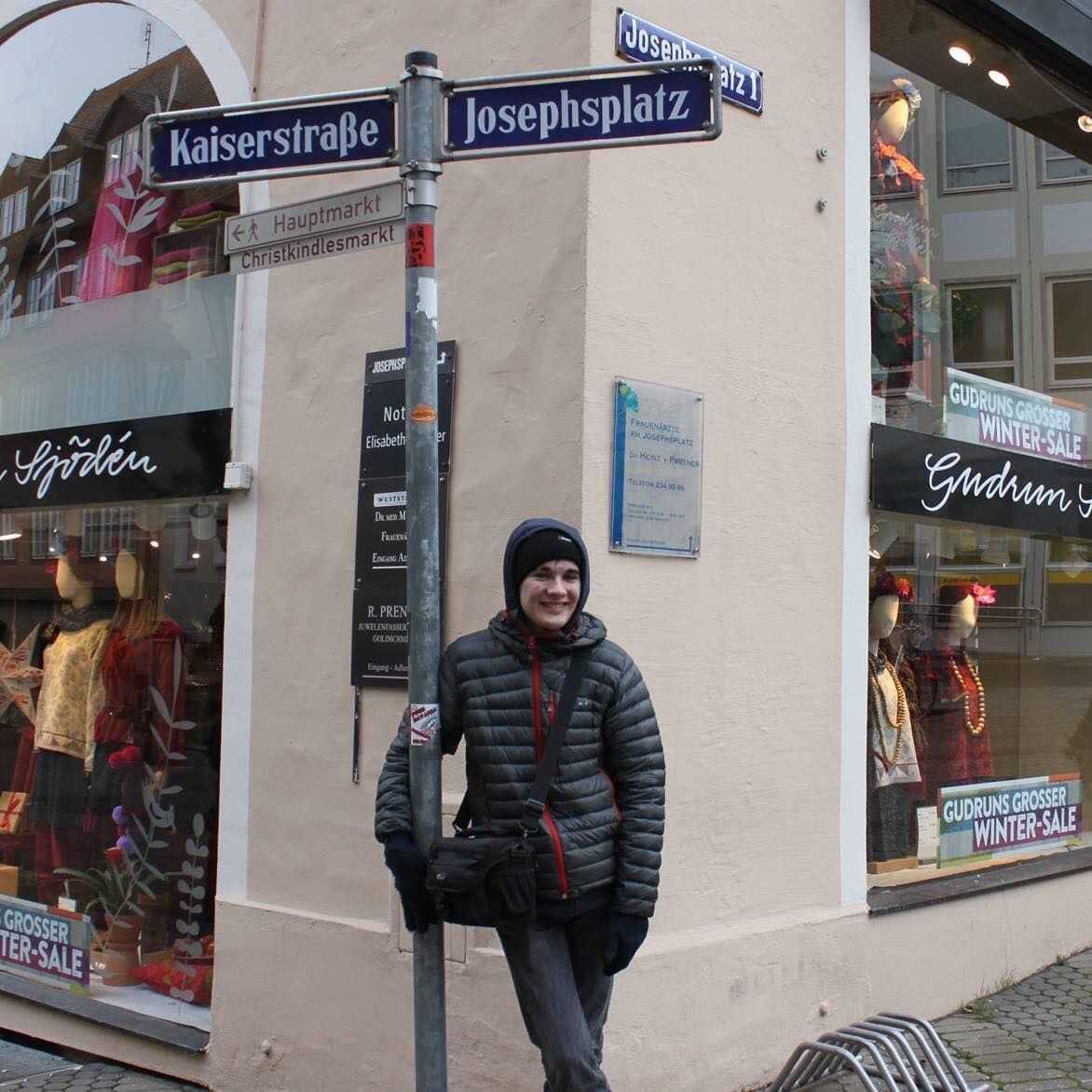 Hi, I'm Joseph, The Tab Sheffield's Social Media Editor. My role is to ensure that the most important stories get into your newsfeeds, which involves lots of dark magic with computers, and to expand the reach of our social media pages. I study Philosophy at the University of Sheffield and in my spare time I tend to do non-philosophical stuff including photography, rocketry, programming and just listening to music – sometimes all at the same time. If you see a guy with a tripod at a protest, chances are that it's me.
The Tab are always looking for new writers who are enthusiastic and full of good ideas, even if they're only loose ideas or concepts. For more information on how to get involved with The Tab Sheffield, feel free to contact us via our Facebook page or email us on [email protected]