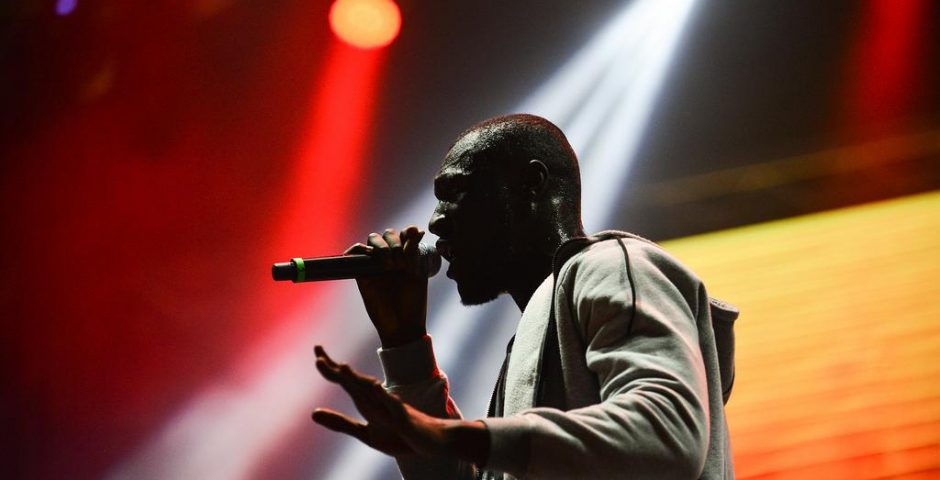 Stormzy receives 'Person of the Year' award from Oxford ACS
After donating £9k to send an Oxford student to Harvard
Earlier this year, Stormzy donated 3/4 of Fiona Asiedu's £12,000 target for her Harvard master's degree. Fiona Asiedu completed her undergraduate degree in Experimental psychology at Oxford this year, and has just been made one of the 44 Fulbright scholars for 2017.
After a tweet sharing Asiedu's Go Fund me page for her master's degree in Human Development and Psychology went viral it caught Stormzy's attention. Stormzy himself donated £9,000 and Asiedu's target was met after just 20 hours. The only thing he accepted in return was a Nando's.
Whilst Asiedu was projected onto a national stage by the publicity her story attracted, here in Oxford, Stormzy is becoming known for more than just bars. In July he received 'person of the year' award for Oxford ACS. On a post from his award reception on Instagram, Stormzy wrote: "I was in a room full of young black Kings & Queens who inspire me more than they could even imagine. Our future Leaders, CEO's, Moguls etc. You lot gas me and motivate me. Let's get it".
Fiona Asiedu was the student who handed him the award.
Renée Kapuku, President of Oxford ACS, said: "As a society dedicated to equipping young people of African and Caribbean heritage with the tools need to make the best choices for their future, Stormzy epitomizes everything we wish to impart on the students we engage with.
"He demonstrates a passion which aligns with ours – using our platform and using the space we occupy to positively impact future generations.'
It's easy to see why they chose Stormzy. Some of you may have noticed that he brought his mum to his Q&A at the Oxford Union earlier this year, who you might remember from the Know Me From video. He's also a feminist, and an advocate of free discussion of mental health issues. In a collab with Little Mix 'Power', he raps "You can be a woman and a boss and wear the trousers at the same time".
He talked about his depression on Channel 4 News, saying "If there's anyone out there going through it, I think for them to see that I went through it, it would help. Because for a long time I used to think that soldiers don't go through that. You know? Like, strong people in life, the bravest, the most courageous people, they don't go through that, they just get on with it.
"That's not the case. I feel like I always come across confidently and happy. I just present myself in a positive way so I can spread that.
"So people will be looking at and thinking I don't go through nothing, so for me to let people know that I do, I felt it's important for me to let people know that."
His donation to Asiedu's masters degree comes after a series of instances showing he's an all round decent bloke, and well deserving of ACS' award. When Asiedu thanked her twitter followers and God for their support, she made a reference to a Stormzy lyric, tweeting 'BLINDED. BY. HIS. GRACE.'
As part of her masters, Asiedu writes on her Go Fund Me that she aims to study 'psychological development of individuals from disadvantaged backgrounds, specifically ethnic minorities and those from working class backgrounds.'
The Fulbright Scholarship scheme assists participants with maintenance and tuition grants and visa application processes. This will help Asiedu with the total £59,000 needed for the nine month course. The scheme was established in 1948 after WWII as a diplomatic treaty between the United States and the United Kingdom to promote leadership training and intellectual partnership between the two countries. Asiedu will follow in the footsteps of figures such as Sylvia Plath as a member of the programme. Asiedu's participation in the Fulbright scheme and the media STORM (gettit?) around her top donor sees a juncture between historic academic prestige and one of the most influential figures in popular culture.