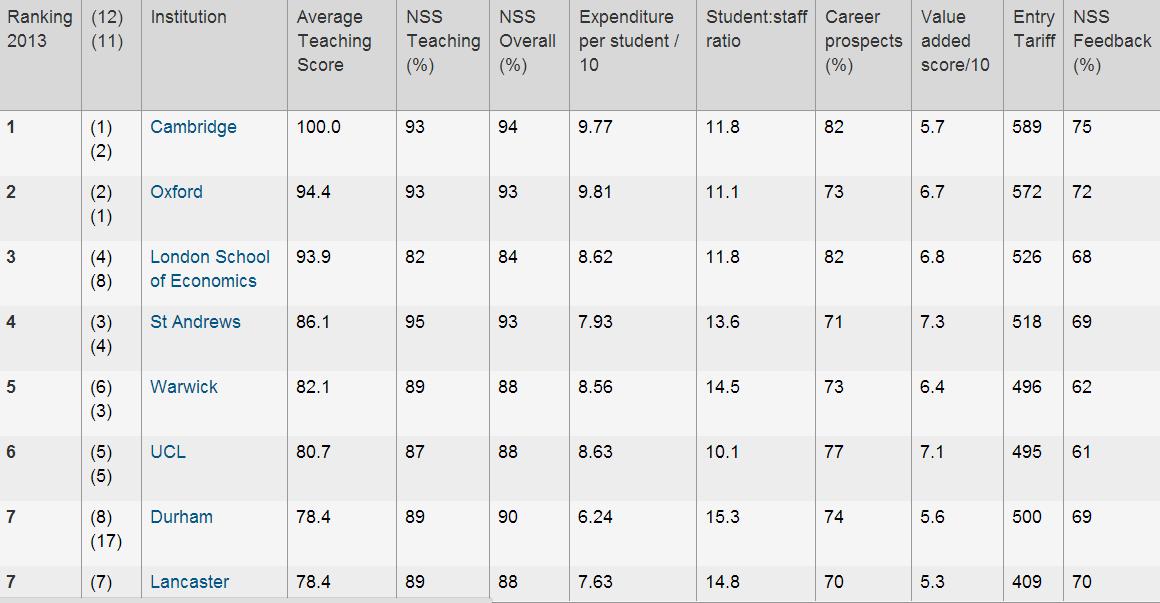 University league tables: we came second
Oxford came second to Cambridge in the Guardian's uni rankings.
Cambridge beat us. Now you know.
Not the time for childish songs but as the old adage goes; "first the worst, second the best, third the one with the hairy chest" (sorry, LSE)
The Guardian published its annual (and totally inaccurate) university guide today, which accounts for factors such as student:staff ratio, career prospects and expenditure per student, but doesn't mention jelly wrestling.
Rounding out the top five were LSE, St Andrew's and UCL.