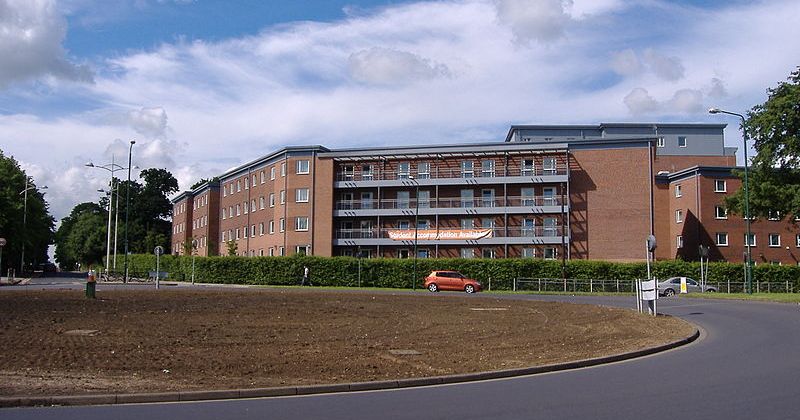 Notts fresher convicted of Broadgate Park halls stabbing
Nottingham University weren't told about concerns over his mental health
A Notts fresher who stabbed another student in Broadgate Park in February has plead guilty to wounding with intent to cause grievous bodily harm.
George Boakye, a 20-year-old fresher studying Business, stabbed another student with a kitchen knife on February 5th. At the time, The Tab Nottingham reported that he was arrested on suspicion of attempted murder.
At the hearing, the judge expressed concern that Nottingham University had not been informed of the concerns over his mental health.
Boakye admitted wounding with intent to cause grievous bodily harm, and the judge ordered him to be kept in hospital "with no limit of time to best protect the public now and in the future," report Nottinghamshire Live.
His victim, a fellow first year student who studies medicine, was attacked in his halls – the Larches in Beeston.
The victim was phoning for help for Boakye, but was attacked, and him and Boakye went into a darkened room. Looking down and seeing a knife in his chest, he shouted "I don't want to die."
The blade hit a bone, which is what most probably saved his life and made his injury non life-altering, the court heard. Boakye was found lying naked under a duvet after the stabbing.
The incident occurred just weeks after Boakye had threatened to kill his own sister, and after concern had been raised about his behaviour in halls.
He was also admitted to hospital on January 9th, where cannabis was found in his system, but hospital staff said he was "without the need for medication".
David Allan, the prosecutor, said that Boakye had threatened his sister by using a knife at their home in London on December 29th.
Police had been called to a cafe in Lenton Abbey two days before the stabbing, where Boakye was causing a disturbance.
The day before the stabbing, he continuously knocked on the door of a female student's flat. When she let him in, he would leave, and then knock again.
However, despite the threat to this sister, and his unusual behaviour in the weeks leading to the stabbing, the university were not informed of him and according to the judge "people were in the dark" regarding Boakye's mental state.
At the trial, forensic psychiatrist Dr Gareth Garrett told the court that it was agreed amongst two experts that Boakye has a psychotic disorder and had shown a "propensity to use knives". He then went on to say, "I regard him as having a mental disorder for the rest of his life whether he takes drugs or not."
After the case, a spokesperson from the University of Nottingham said, "The pastoral care teams at the university have been ensuring and will continue to ensure that those affected are being supported and cared for."
The judge has now imposed an order for Boakye to be kept in hospital "with no limit of time to best protect the public now and in the future."