Loveless local humiliated on Take Me Out is bombarded with dates – including the girl who rejected him
He makes film posters with his face on
national
noad
A Nottingham local who faced a humiliating blackout on dating show Take Me Out has been inundated with potential lovers.
After being rejected by every girl on the ITV show, unlucky-in-love Mat Rhodes, 44, left the hit programme alone after receiving a resounding no from the panel of single ladies on Saturday night.
Paddy McGuinness waved goodbye to Mat, who designs film posters for a living, soon after he lost 20 girls as he came down the love lift.
The film poster designer then suffered the embarrassment of going home alone when contestant Maxine – who was the only girl left – pressed her button in the final round as one friend said his house was haunted.
But yesterday, Mat revealed he has since proved an unlikely lothario after being flooded with offers of romance since appearing on the show.
He has already lined up three dates just for this weekend after being bombarded with offers on Facebook and Twitter from a host of single ladies.
Mat, from Carlton, a suburb in Nottingham, said: "A couple of people who I already knew have asked me out and others have just appeared on Facebook and Twitter.
"All I have done for the last two days is respond to people who saw me on the TV.
"I've had loads of friend requests and new followers and think I am going on the first date at the end of this week. Something seemed to click with people, I think it's because I am not the usual type of guy you see on that show.
"They do tend to go for a generic kind of guy and then every now and again they throw in someone with a bit of personality.
"People seem to be of the opinion that it was nice to see somebody different and most of the reaction I've had has been positive."
Mat had been previously engaged to his last girlfriend a decade ago but hasn't been on a date for 10 years. His ideal date is a round of crazy golf and he loves the 70s.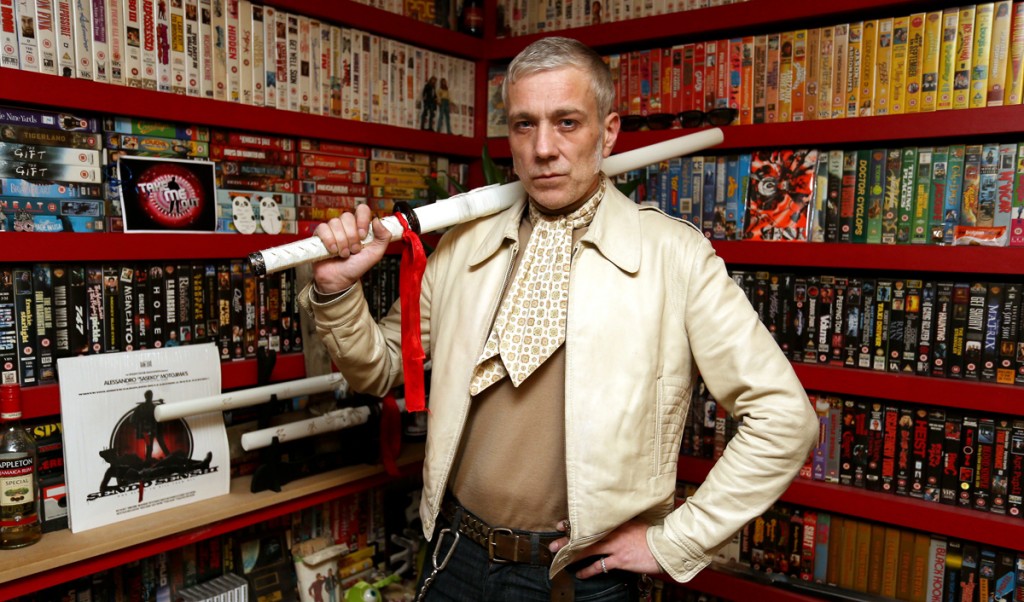 He has also managed to get in touch with Maxine – the final girl who turned him down  – on Twitter and already has her number.
He added: "My friends tracked her down and she gave me her number. I have text her and plan on giving her a call to have a chat.
"She was my 'love at first light' and it would be really nice to take her for a drink or even just have a chat.
"I must say you really do have to have balls of steel to go on that show.
"It's not until you get to the studio that you realise how big the studio audience is – me and the other lads were backstage, all ready to bottle it.
"I said before I did it I wouldn't mind if I got a blackout, I thought it would be hilarious.
"I have a horrendous fear of flying so the thought of going to Fernando's was terrifying.
"I was engaged 10 years ago but I haven't been on a date since then because I have been getting carried away with life and work.
"I've been on my own for a decade now so I'm used to it, but I am definitely not averse to finding love.
"It's an exciting time and I am just looking forward to seeing what will happen."
Mat's dating profile
Name: Mat Rhodes
Nicknames: Videomat, White Dolemite
Age: 44
From: Carlton, Nottingham
Occupation: Film poster designer
Hobbies: Making soundtracks, short films, mock film trailers, shopping for vintage clothes.
Likes: The 70s, Cuban heels, Japan, VHS videos – he has more than 5,000. His most treasured VHS is a copy of Hitch Hike, a crime thriller which has never been shown on TV and isn't available on DVD.
Dislikes: The 80s.
Ideal first date: A round of crazy golf.