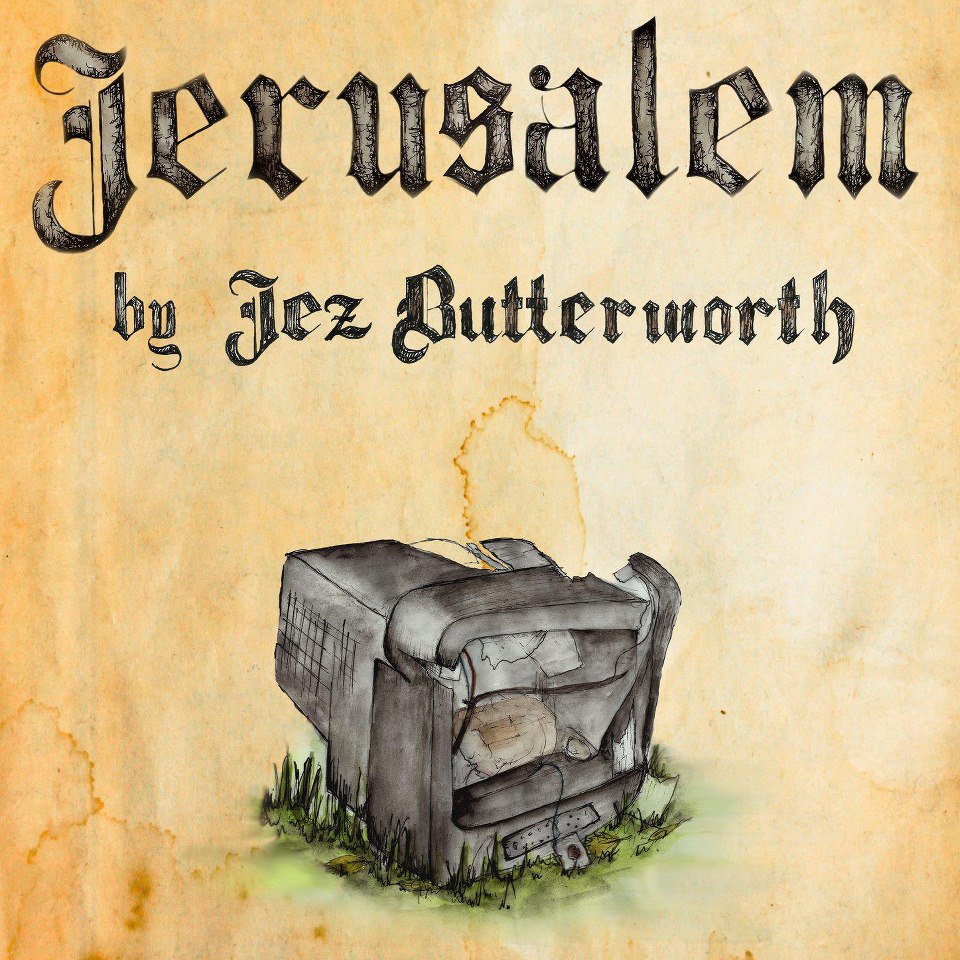 Jerusalem
Alcoholic bucolic frolics at the NNT
For those entering the auditorium, the set of Jerusalem is a sight to behold- a resplendent smashed up caravan sits proudly, yet illegally, among the trees. There's muddy grass, an accidentally smashed television, and most importantly the remnants of an outrageous woodland rave.
Everything looks and feels fantastic. The only downside is that if you're sitting in the front row, you'll probably come out covered in mud yourself.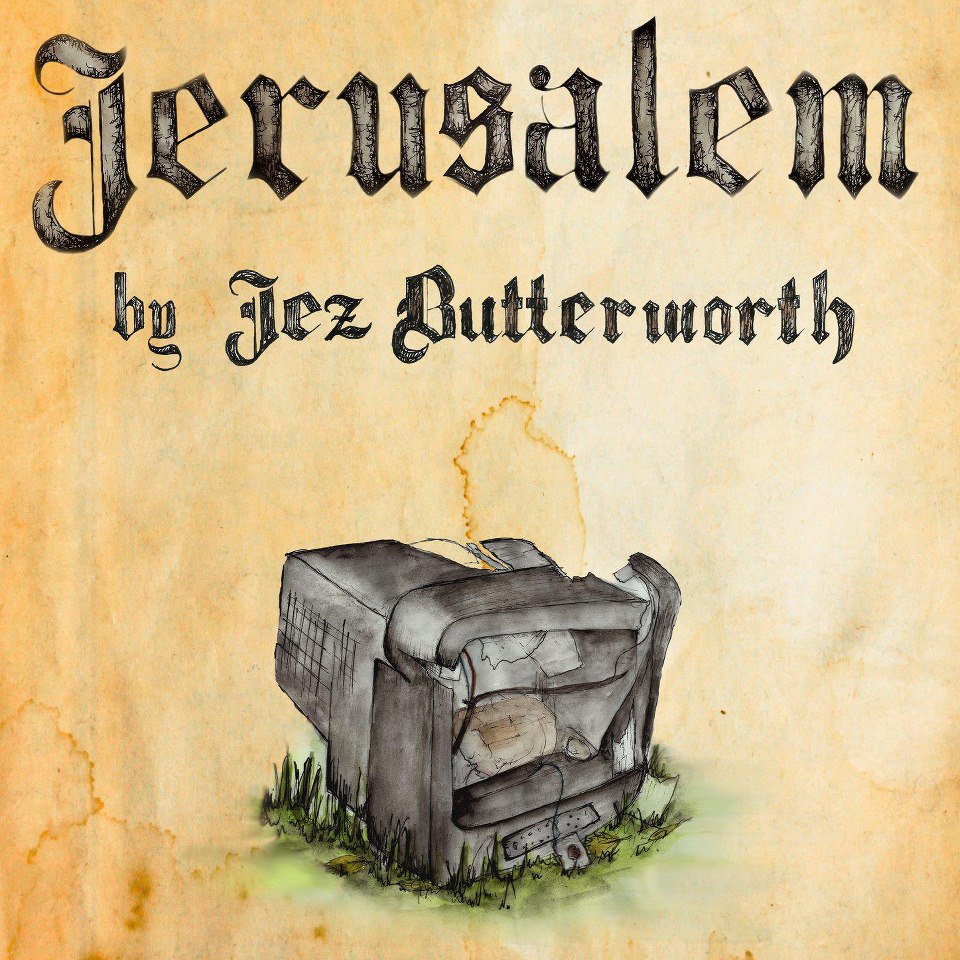 The show is stolen by the cracking performance of Simon Peal as Romantic anti-hero Johnny 'Rooster' Byron- whose mannerisms, delivery (particularly swearing) and downing of the vodka-milk-egg concoction – were all fantastic.
Peal's performance carries the production, and with his sadistic yet amiable portrayal, successfully convinces an audience really feel for him despite the fact his character is a nothing more than a delusional low-life scumbag.
Whilst the central plot of AWOL teenager Phaedra Cox seemed something of a supporting narrative to lengthy scenes of piss-ups and substance abuse, the ensemble of social misfits didn't hold back and executed the scenes well.
Notable performances include the fantastic sardonic wit of Jake Leonard as the Morris-dancing pub landlord Wesley and the utterly hilarious Tom Gladstone as part-time DJ and full-time loser Ginger. Both were particularly strong engaging the audience and delivering lines with sublime comic timing.
However where this production can be criticised is its length – spanning somewhere between 3 hours and eternity. At times the second half seemed to drag towards its conclusion, which was ultimately well executed with the banging of a drum. It's just a shame it took so long to get there.
There were also moments when actors seemed to be move about the stage without reason, or paradoxically were just left standing clumsily in the corner whilst the rest of the scene played out.
However the production was visually impressive, and had some moments of really enjoyable and engaging entertainment. Also a swearing display which was second to none.
Jerusalem runs until Saturday, and although it is sold out, a limited number of tickets will be available on the door at each performance. Arrive early to avoid disappointment.