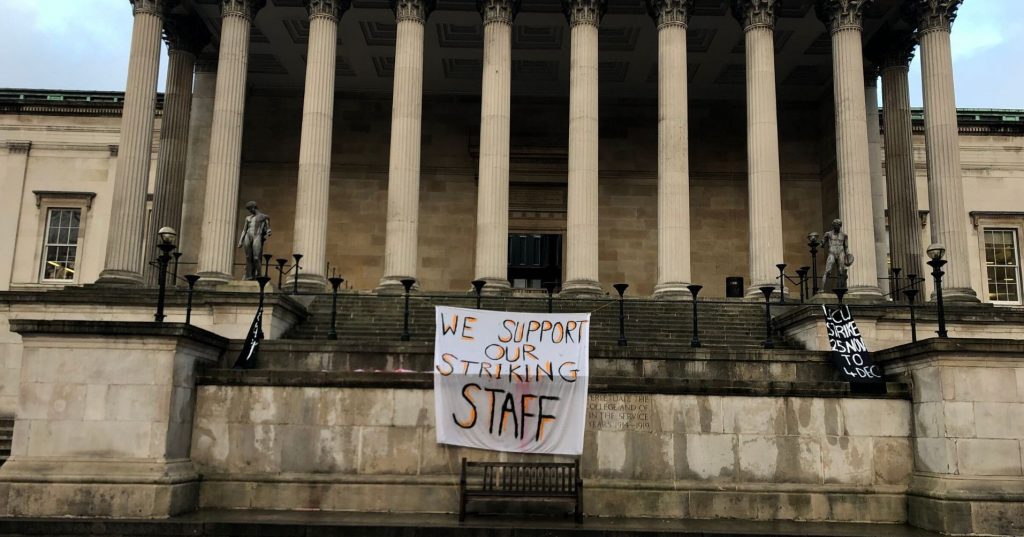 'Should I cross the picket?' – We spoke to students about crossing the picket line
Students across UCL are vocalising their opinions about crossing the picket line
Crossing the picket line can take many forms, from heading to the library to grab a book, to continuing to attend lectures and classes if your lecturers are not striking. Despite usual attendance penalties being lifted during the strike, many students feel they are not able to skip their classes, or feel that they shouldn't have to.
Some students were clear on their intentions to cross the picket, mostly due to the fact we are all (some much more than others) paying to be here, and to some the cost of missing any classes is too great to justify skipping – even if they support the cause. One student, who wished to remain anonymous told us:
"I feel terrible, but I don't want to throw away the money that I spent on this degree".
This view was reflected by others, like fourth year Astrophysics student Aysha who said:
"I support the lecturers but I'm paying to be here not getting paid to be here".
Second year History student Kristen also reached out and said:
"I think the strike is really valuable and I fully support it, but I also need to go to uni and get the education my parents work so hard to pay for."
Many students have taken to UCLove to voice their opinions and concerns, clearly some feel conflicted between their support for the strike and their own worry about missing classes and losing money.
Other students have been vocal about their plans to not cross any picket lines. One second year student who wished to remain anonymous reached out to us and said:
"I will not be crossing the picket line, I would personally like to do what I can to support the staff who work so hard to help me through my degree. But I do understand and respect people who feel that crossing the picket is the best option for them."
Another student who wanted to remain anonymous also reached out to us and said:
"I personally, am not going to [cross the picket line] but I don't judge those who are."
These comments suggest that although some students have committed to not crossing the picket lines, many are generally understanding of those who chose to cross for whatever reason.
UCLove has, of course, given us ample memes about the situation, including this one poking fun at students who do cross the picket line.
Other students have just been straight up confused about what will happen if they do or don't cross the picket line.
A common response was not wanting to feel guilty about crossing the picket, including concern about what others would think if they did.
Second year History student Olivia said:
"It's double edged – I understand why they're doing it but the chances are I'm not getting my money back and I do have deadlines straight after the strikes. I think it's wrong to try and make students with deadlines feel guilty about it."
Others were more clear about their negative feelings towards the strike, such views becoming fairly controversial on UCLove:
At the end of the day, no matter what you think about the strikes, and whatever your personal stance on crossing the picket line is – just make sure you are well informed and make the decision you feel suits you best!
Information about the UCU strikes can be found here:
https://www.ucl.ac.uk/ucu/campaigns/he-industrial-action-november-2019/information-students
FAQs about the strikes can be found here: