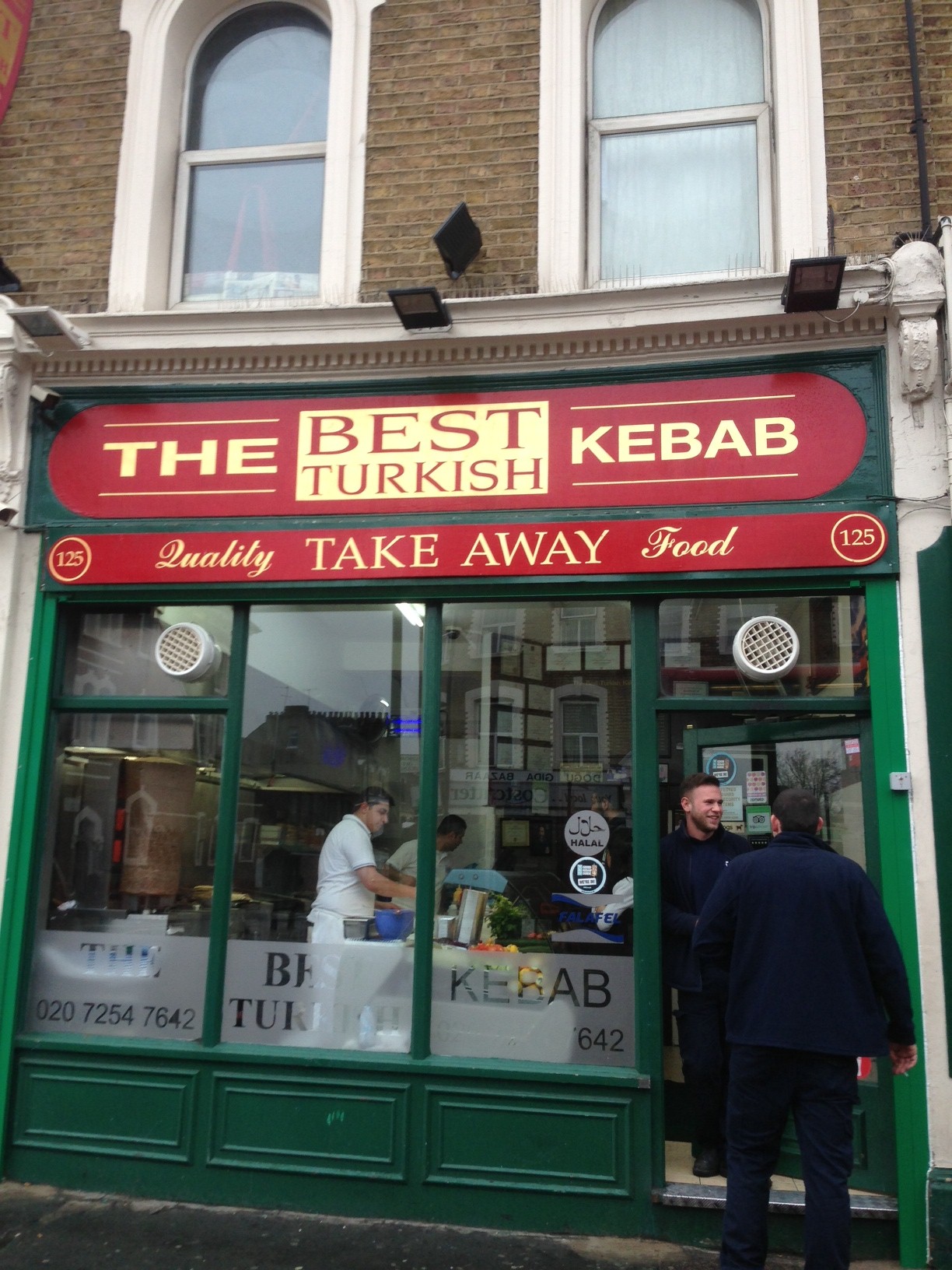 Tab Tries: Kebab Awards
We munch our way through the winners of this year's prestigious 'Kebabbies'
awards
food
kebabs
ucl
It's that time of year again: awards season!
From the Globes, to the Oscars, to the British Kebabs Awards, it's glamour glamour glamour this January. It's all about the dresses on the red carpet, 'who's dating who' and those scraps that collect at the bottom of the doner.
Since The Tab inexplicably wasn't invited to the first two, we thought we'd really get to grips with the third and take a look at 2014's best Kebab joints near uni.
Gokyuzu & Kervan- 183 High Road, Wood Green, London, N22 6BA
-Winner, Best Newcomer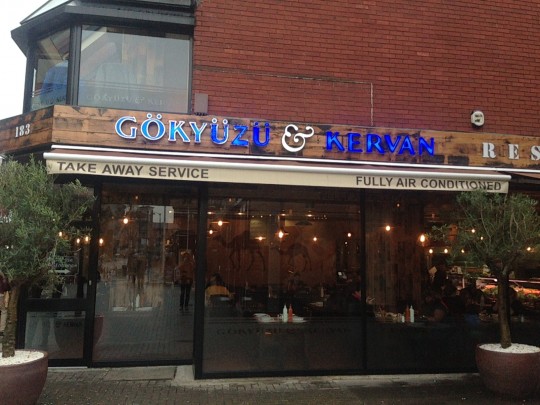 First up was Gokyuzu & Kerzan, up in Wood Green. Voted best newcomer, I had high hopes for this young upstart, nestled in the post-apocalyptic Wood Green 'Shopping City.' Unfortunately, it didn't quite live up to expectations.  The staff were bordering on rude, got the order wrong, and although the doner came with a blanket-sized piece of bread, the food itself was fairly underwhelming.
Chilli sauce face-melt-ability: 5
Cleanliness & presentation: 7
Service: 2
Food overall: 5
Price of doner wrap: £6.00
The Best Turkish Kebab at 25 Stoke Newington Road N16 8BT
-Winner, Best Takeaway
One kebab down, I was starting to sweat on the bus in anticipation of the next. 'Best Turkish Kebab' had won best takeaway. I wondered if it had always been called that or was named 'Somewhere in the Top Few Kebab' until just after the awards were announced. It was a big promise. Was this really to be the best?
Well, almost. Partly because of this man:
Screw the Oscars! This place had renowned method actor David Schwimmer from little known period Drama Friends. Well, it had a signed photo of him. Aparently he comes in for a 'kabeb' (as he spelt it on the photo) every new year as his mother-in-law lives round the corner.
A quick Wikipedia search corroborated their fantastic story, leaving me sincerely hoping that every Easter Jennifer Aniston nips into a chip shop in Margate for a battered sausage.
Uber-gelled celebrities alone won't make you the best though, and so the rest of their reputation hung solely on the food. The doner was fantastic: meaty without being too greasy, but was let down by an incredibly mild chilli sauce that left a lot to the imagination.
Chilli sauce face melt-ability: 1
Cleanliness and presentation: 7
Service: 8
Food overall: 7
Price of doner wrap: £5.00
Efes Restaurant at 230 commercial road, London E1 2nb
-Highly Recommended
There are few feelings in this world akin to realising you need to eat your third kebab in under 4 hours. It's like finding out you're pregnant with your fourteenth kid in as many years, but with more garlic sauce. The final destination on my trip was Efes, in trendy East London.
Efes was recommended in the newcomer category, and is actually a rather posh sit-down place. Being exhausted from consuming meat on various buses all afternoon, and unwilling to review the kebab on a wet bench outside again, I ended up getting a table for one, otherwise known as 'the lonely man special'.
With some unobtrusive saxophone covers of weepies like 'Tears in Heaven' and 'I Can't Make You Love Me' playing the background I was transported to a wonderful Turkish land of near-perfect food. The lamb in Efes was almost unbearably tender, smoky yet subtle, and the chilli sauce was so powerful I felt like Meryl Streep was doing an Oxfam advert on my tongue.
Combined with wildly attentive service,  Efes was hands down the winner for The Tab.
Chilli sauce face-melt-ability: 9
Cleanliness & presentation: 10
Service: 8
Food overall: 8
Price of doner wrap : £5.90
TAB WINNER: Efes, Commercial Road.
TAB RUNNER UP: Best Turkish Kebab, Stoke Newington Road
N.B. Never eat three kebabs in one afternoon. I don't know how that guy from Man vs. Food does it. If you need me I'll be spending the weekend eating celery.