UCL Culture Trends
Or "How to look like a classy individual without looking like a try-hard"
Indie Music
Jazz at UCL
London Tab Culture
UCL Culture
UCLU Musical Theatre Society
vintage clothes
Robyn Strachan takes a look at the culture trends on the scene at UCL.
Unlike (presumably) the uncouth lot down at the Strand Poly, us sophisticated UCL students revel in a bit of culture, covering everything from the latest exhibition at the Tate Modern, to soaking up  the laddish drinking culture on Sports Night at the Roxy. Here are some of the culture trends that seem to be taking Gower Street by storm:
Jazz
The thinking hipster's alternative to the mindless chart pop currently clogging up the charts, jazz music revels in its history of debauchery and daring. Its free- form experimental, and often bloody awful nature means that nobody really understands it,
which means you can pretend to be ultra-clever and knowledgeable about jazz, even if you can't tell a saxophone from a telephone. Much like dubstep, jazz tends to sound better after a few drinks, and even better after a few more. Possibly it even sounds profound, but whenever I've been to a jazz joint and got to this stage I can't even remember staggering home, so I can't testify to this. Jazz is best enjoyed with a trilby and a glass of absinthe, but don't expect much action if you're female and grow the obligatory naff moustache.
Musicals
But it's alright to love musicals if you're enjoying them ironically, right? Rubbish. Musicals arebrilliant and anyone who insists otherwise is joyless, soulless and needs to
reconsider their life. Kitschy, campy and fun, musicals bring a bit of razzmatazz and sparkle The current plethora of Facebook statuses reading "oh my god, West End!!" indicate that musicals are as popular now as in their Technicolour heyday. Ranging from the deliciously meta-aware to the overtly-earnest and indulgent (Les Miserables, we're looking at you), everyone loves a good musical.
Photography
For anyone who's anyone, the miniature digital cameras of yesteryear have been replaced with some whopping great semi-professional SLR type thing, even though most of the people who use them probably don't know what most of the settings are for.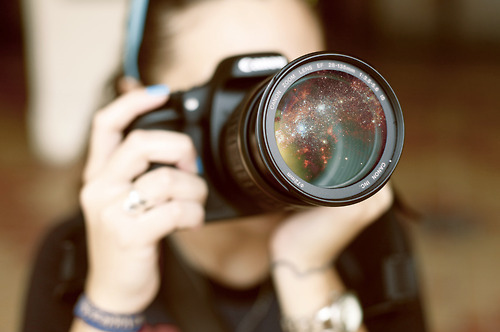 Whether for posting candid (basically, staged) photos on Facebook, snapping hilarious drunken snaps of your friends as they vomit in the gutter after a night out, or taking those ubiquitous arty snaps of anything and everything, photography is a tool that is central to many people's lives, even if we can't all be Man Ray. And let's not forget the dreaded Instagram! Because even when accompanied by an excruciating #hashtag, anything looks better with a vintage filter.
Vintage Clothing
Whether you aim for the flirty 50s look (ubiquitous cat-eye make up and red lipstick included), or prefer to look like you tumbled straight out of a boot sale, vintage clothing allows for self-expression, as well as a tasty Chinese from one the Camden Stables Market
food stalls. After all, hunting for the perfect 80s bomber jacket is hungry work! The vintage look has gained popularity in recent years, and can be blimmin' expensive. Top tip: just shop in charity shops and tell people its vintage. After all, it's just a sexier term for "second-hand", and Oxfam occasionally turns up some wonderful bits and pieces. I got a pair of 70s suede wedges for 80p a few years back, but I won't tell if you don't.
Indie Music
You might have to pay £6 for a single in some of London's indie venues, but it's worth it. Whether it's being repeatedly bashed in the head by some over enthusiastic dancer, or standing buried up to your navel in mud at one of the big summer festivals, a live indie music experience will give you memories to treasure forever, as well as something to baffle your Rihanna loving flatmates with. And some of the boys are beautiful.