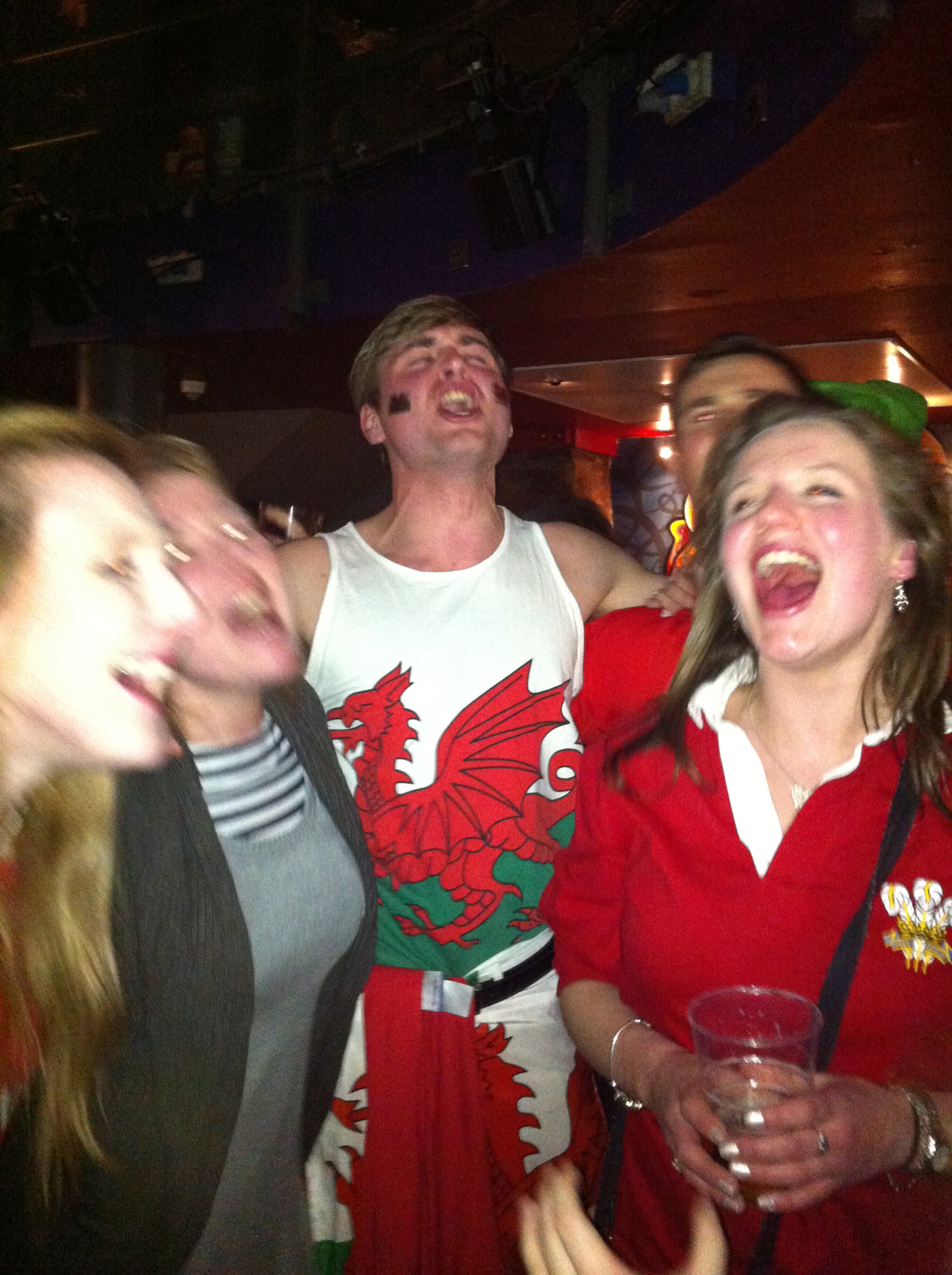 Come on Cymru!
A look back on a weekend of Welsh rugby elation.
England
Rugby
Six Nations
Teviot
Wales
As a Welsh girl, I am obligated to like rugby. But the truth is, I actually do like it. Especially when Wales win – uh hammer – England in the Six Nations.
The atmosphere in Teviot Sports Bar yesterday during the match was alive with anticipation. Would England take the Grand Slam? Could Wales take the championship title with those 9 points just needed to win? The Welsh supporters were obviously optimistic about a victory, but I don't think they expected the result they got : 30-3 to Wales.
Edinburgh Welsh Society (affectionately, Cym Gym) were loving it. Dressed up in full support of the team they were not afraid to intimidate the English by singing at every opportunity – one of the only other talents Wales has – and frankly, their rendition of 'Hen Wald Fy Nhadau'  X-Faxtored 'God Save the Queen' to the ground. And English attempts to begin 'Sweet Chariot' were an epic fail.
It seems England did not have much support in Teviot. The Scots, Irish ( still lingering from the match before, drinking themselves out of misery), Americans and Australians present were all rooting for Wales. Reasons included "Anyone but England" to "Wales is so small, they deserve support. And they're pretty good". From a female perspective, the Welsh team had the advantage there too. Bring on Leigh Halfpenny, George North, Mike Phillips…googley eyed girls everywhere! Especially when England's Owen Farrell looked like a confused lost puppy every time he went to kick kick.
What made it extra exciting for me, was that I knew the Man of the Match. Well done Justin Turnbull and da iawn Cymru! I am proud to be Welsh – at least when it comes to rugby anyway.