The Tab Previews: Inferno
'It won't scare you shitless, but it'll shake you a little. It is disturbing'
What if the Devil had an image crisis? This intriguing, almost comical proposition has created Inferno, Wrong Tree Theatre's devised presentation of Hell.
It's fair to say there won't be another production like Inferno this year. It represents an immense undertaking – and as producer Victoria Ng points out, not only of drama but of music and dance; it has the potential to be something extraordinary.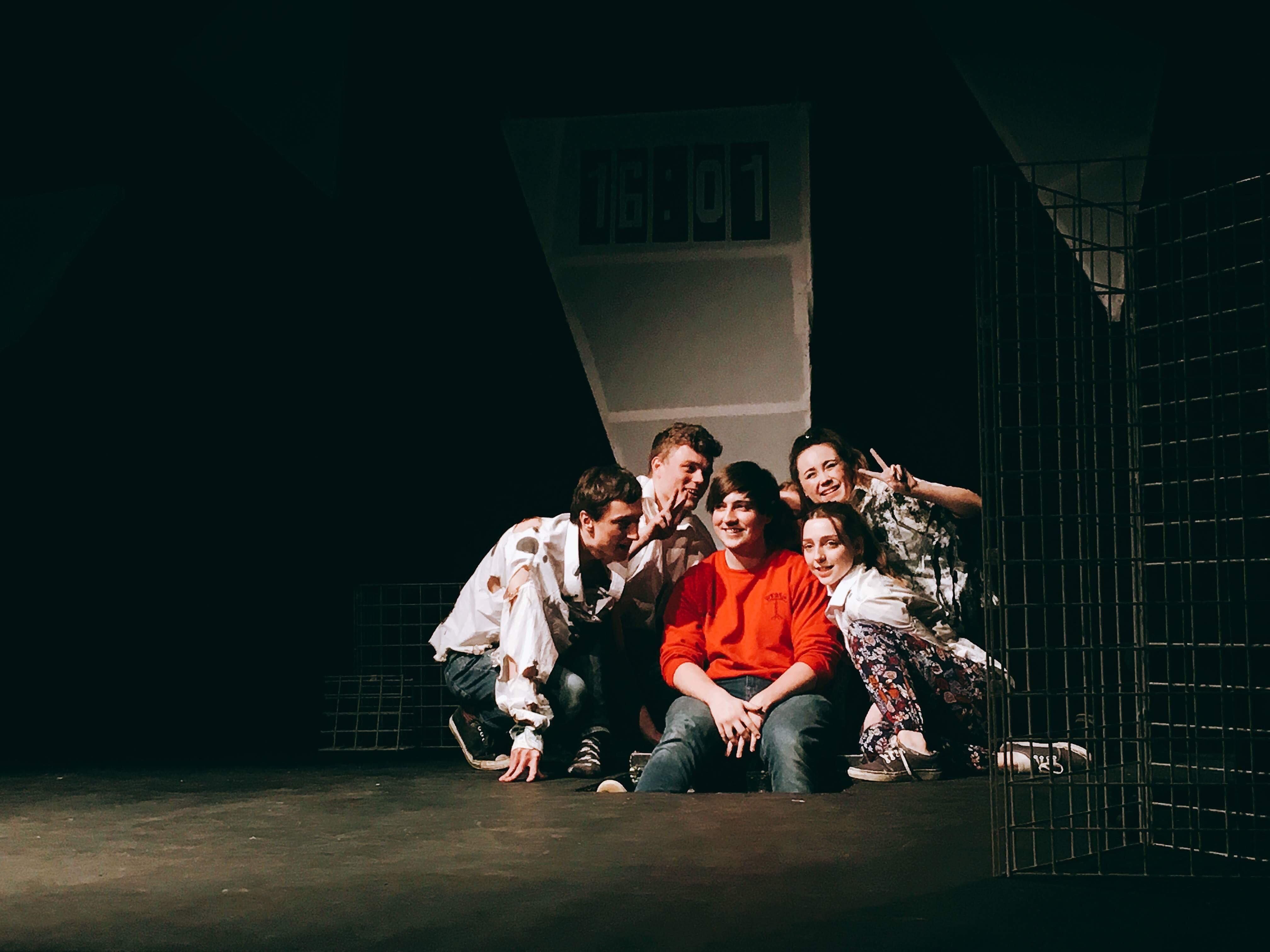 Of course, the immediate association of Inferno is with Dante, but Henry Gould, Inferno's director, tells me that Dante was only a starting point, from which the departure has been huge.
Indeed, for all the talk of Dante, Gould suggests that Marlowe's Doctor Faustus has had an equally large impact, particularly shaping the role of the Devil himself. Both Gould and the show's writer, Flo Petrie, comment on how much the show has changed and developed from its original stage.
Initially, the cast would imagine how they felt certain themes should be portrayed, and Petrie would write her own version; it was only when she began to sit in on rehearsals that she and the cast truly felt the rewards of the collaborative process.
Inferno seems a play full of paradoxes. How do the Devil and the archaic ideas of eternal damnation fit into our modern, secular world? If the Devil, as Palmer says, is "blatantly accepting of [the Devil's redundancy] is how [the modern world] works"; a character who says in the play, "I don't make the rules", then it casts him in a whole new light. The Devil's agency, something unquestionable in Marlowe or Milton's Paradise Lost, is suddenly called into question.
In contrast to Palmer's sadistic Devil is Iz McGrady as Bella. It's McGrady's first DST production, but she says the physical aspect to the show has made this 'ideal', that it's an element of theatre she relishes. Her Bella, she tells me, is somewhat awed by the Devil, but – in another departure from Dante – she is far more than a passive observer, even at times offering some chat back to the Devil.
Both Gould and Monk strongly reject notions of the show being a black comedy, because Inferno deals with themes whose presentation in a comic light, Monk tells me, would render them inappropriate. 'It's difficult to be funny', she says, when the themes aren't a laughing matter.
It promises to be a genuine experience. 'It won't scare you shitless', says McGrady, 'but it will shake you a little'. Monk goes further, 'You will feel disturbed by it; it is disturbing' – but at the heart of theatre is the treatment of issues that scare and trouble us.
And let us not forget the spectacle of the production: the music, the visceral emotions, the pure physicality of the show. It is unmissable.