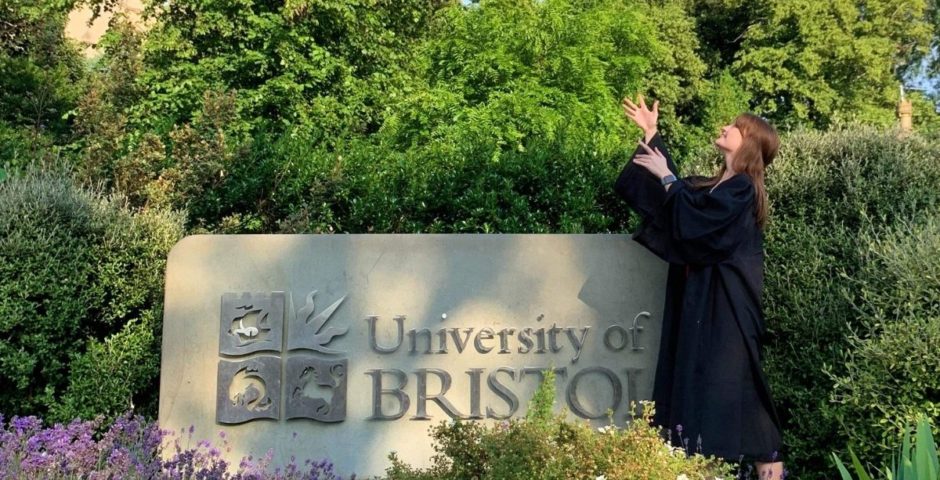 Bristol Uni reverses decision to host delayed graduation ceremonies in local football stadium
They will instead take place in the traditional Wills Memorial Building in April and July
Bristol Uni has reversed its unpopular decision to host Covid affected graduation ceremonies in a local sports stadium and instead announced they will take place in the traditional Wills Memorial Building.
Students reacted with anger earlier this month when the university website was updated to announce graduation ceremonies for graduates between July 2020 and February 2022 would take place at Ashton Gate Stadium, two miles from campus.
Over 2,500 students and parents signed the petition against the decision to move the ceremonies to a "stadium [that] is characterless, impersonal and completely irrelevant to our time at Bristol". 
Deleted webpages and U-turn
The webpages were then taken down by the university who had argued that the backlog of graduation ceremonies, 18,000 students are yet to graduate since summer 2020, meant they had to look for larger venues elsewhere in Bristol. They estimated that hosting the delayed ceremonies in spring 2022 would disrupt teaching in the Wills Memorial Building by up to four weeks.
In an email to students this morning however, Bristol Uni confirmed all delayed graduations will instead now take place in the Wills Memorial Building split between next April and July.
A Bristol Uni spokesperson said: "We'd like to thank our graduating students for their patience while we have been working on plans for the graduation ceremonies we've had to put on hold over the last 18 months due to the pandemic.
"We know how important it is to get this right for our whole university community and have been actively looking at options to host ceremonies at other venues in the city due to the high numbers of students who are eligible to graduate.
"However, what has been made really clear is how important a graduation in the iconic Wills Memorial Building is for our students, their families and supporters, and we are delighted to confirm that all ceremonies will now take place on campus during April and July next year."
'The uni actually listened to us'
The reversal from the university is a real win for students, who in the space of three weeks have undone months of planning to host graduation ceremonies at Ashton Gate.
Ben, a recent Masters graduate said: "I'm relieved and delighted that the university has listened to students and reversed its decision.
"It's been very upsetting watching students at other universities have traditional ceremonies over the summer, so I'm really happy that we'll be able to have one too in the proud Bristol tradition."
Nicola, who graduated last summer added: "I'm really pleased the uni actually listened to us!"
Related stories recommended by this writer:
• Thousands sign petition against Bristol Uni decision to move graduation to local football stadium
• We've worked out every Bristol girl you are going to get off with this term and in which club
• This is every type of Bristol Uni girl condensed into a starter pack