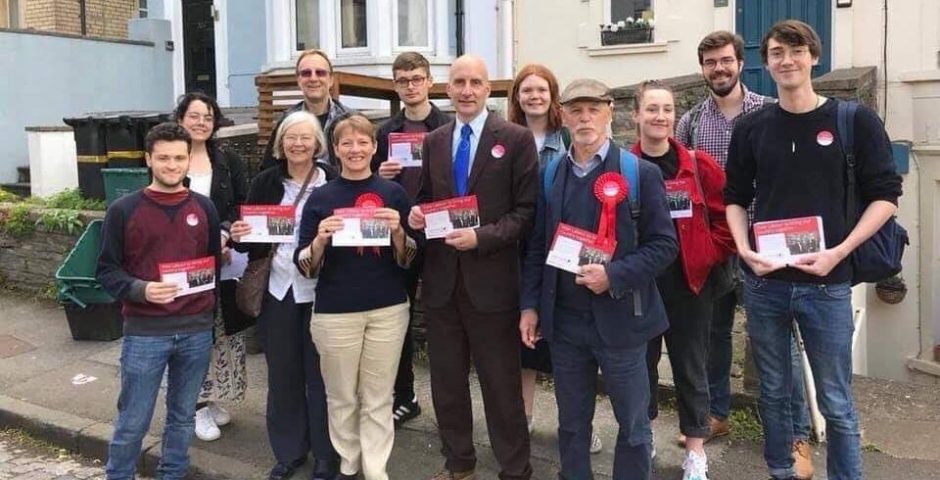 OPINION: Why I'm voting Labour
This Labour Party will take the drastic action needed, to not just save our country, but advance it
Things aren't good right now. Mass extinction is looming, inequality is hitting record levels and our democracy is failing.
Continuing on our current trajectory will be devastating for this country, and this species.
For decades, governments have either not taken enough responsibility, or actively made things worse.
This Labour Party will take the drastic action needed, to not just save our country, but advance it.
Climate change is the defining issue of our generation
This is will be the focus of a Labour government, through a Green Industrial Revolution. Investment all over the country, in all industries and sectors will revolutionise the country fairly and sustainably.
It would take this entire article to list all the plans Labour has, but it promises levels of change not seen in this country since 1949 (the year the NHS was founded).
The right to food, housing, education, water, heating, public transport, the internet, to vote, to be safe, and basically, to exist. These are fundamental rights, and Labour will ensure everyone has them.
As a student, a more direct benefit is the removal of tuition fees
Turning education into a commodity has awful effects that can be seen clearly at the University of Bristol. Ending this market will go along way to refocusing the university experience on education and support.
It also removes a major barrier to entry of university. In a time where a further education is increasingly required, denying that to a large proportion of the population is profoundly short sighted and unfair.
Living in Bristol West I am extremely happy to be voting for Thangam Debbonaire
Not only is Thangam an avid Remainer, but she has also done fantastic work reforming our drugs policy, so it actually helps people instead of punishing those already struggling. Most importantly, she does great work helping asylum seekers and refugees.
I think the hostile environment created by the Conservative government is one of the most despicable things they have done. To deflect attention from your regressive policies by blaming the vulnerable people fleeing their homes in search of a better life is evil.
Immigrants are the reason this country has been successful, and so rejecting those who only want to help this country is not only embarrassingly selfish, it's stupid.
Thangam's work helping migrants is beyond admirable and I'm proud to be voting for her.
On Brexit, Labour will guarantee a People's Vote.
They promise an actual, democratic solution that acknowledges all sides and won't leave millions feeling ignored.
Finally, take a quick look at the party leaders who contested the 2015 election.
David Cameron is living a nice, private life only popping up to publicise his book, Nick Clegg works for Facebook and Ed Miliband is still the MP for Doncaster North.
If Jeremy Corbyn wasn't leader of the Labour party he would still be working to try and help people however he can, and that is why I'm voting for the Labour party: A party of principles, trying to help people.
Disclaimer: The views expressed in the article are those of the author and do not necessarily represent those of The Bristol Tab.