Bristol's new BME officer tells Jewish student to 'be like Israel and cease to exist'
In Bristruths comments, he said Israeli settlements are 'always popping up where they aren't wanted'
Bristol SU's new BME officer, Omar Chowdhury, has told a Jewish student to "be like Israel and cease to exist" in a Bristruths comment rant.
Omar Chowdhury also told the student their comments are "like Israeli settlements: always popping up where they aren't wanted".
Chowdhury won the race for the Black and Minority Ethnicity Officer for the coming year on the basis of his manifesto, which includes a "Zero Tolerance on racism" policy.
In the now-deleted comments, he confronted the Jewish student who stated, "everyone is entitled to an opinion" and accused him of "trying to silence the voices of women and minorities".
Chowdhury said, "just because you have an opinion does not mean it is valid and worth entertaining".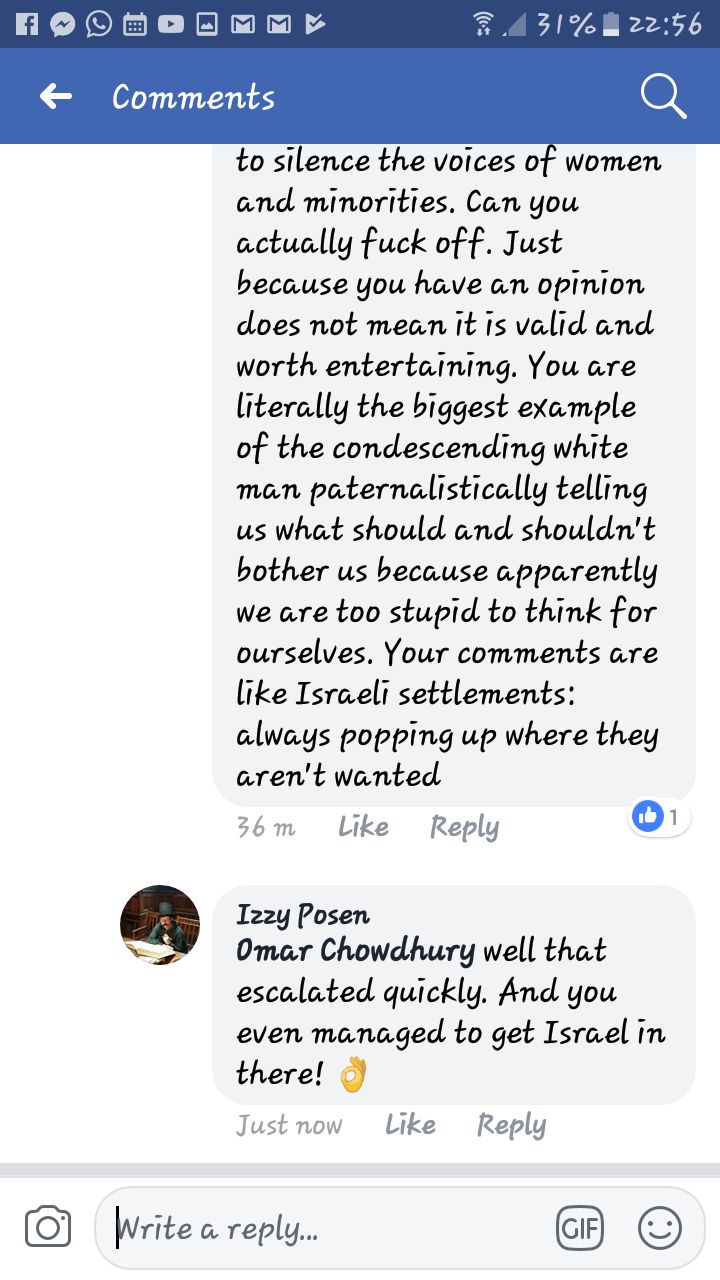 Chowdhury has previously been elected as both Events Officer of the University of Bristol African Caribbean Society and the President of the University's Bangla Society, holding both of these posts this academic year.
One further Bristruth has commented, "if they don't kick them off the SU committee it is such a double standard. Jewish people are repeatedly swept under the rug. People are continually allowed to get way with this stuff. We need to set a precedent.
"This is clearly someone who shouldn't be representing Bristol students. They are being both anti-Zionist and anti-Semitic. It personally makes me so uncomfortable as a Jewish student."
The Bristol Tab have approached Omar Chowdhury for comment.
Bristol SU have been approached for comment.