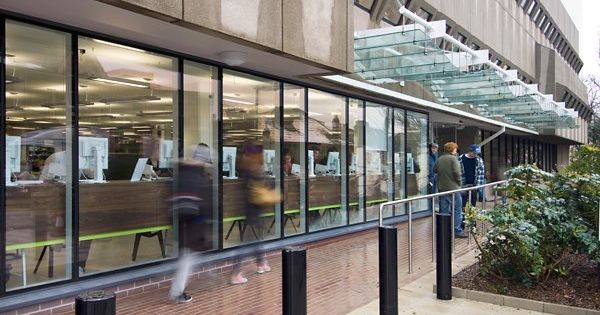 We asked Bristol students in the ASS how they thought the university was dealing with mental health problems
'I only knew there was a problem because I saw it on Bristruths'
It is clear that mental health is a major concern at the University of Bristol. There have been ten cases where students at the university are believed to have taken their own lives since September 2016.
Responding to the issue, the University have announced a number of measures to help including the introduction of a 'relaxing green space' and colouring stations in the ASS Library, with the accompanying line 'Creative Breaks could be the key to your mental health and wellbeing'.
But the important question is, why Bristol? Why are such a high volume of students struggling with their mental health? We took to the streets to ask real students what they thought about the university and its stance on mental health…
"I think that the main problem here that sets Bristol apart from other Universities is the lack of contact you have with members of staff with a pastoral role like your personal tutor. I've met mine once and I've been here nearly two years now. People often say that all they want
is someone to talk to as a first step in helping their mental health but why would anyone want to speak to a member of staff they don't even know? It's relationships like these that need to be formed so that students know they have someone safe and responsible who knows them."- 2nd Year, French and Spanish
"I literally wouldn't know where to go if I was depressed. Like, I dunno… could call the Samaritans I guess? I don't think the uni offer stuff for it do they?"- 1st year, Sociology
"I don't think the University are to blame at all. I think that people are ignorant to place blame on the university. Bristol University is a top ranking uni, therefore people are pressured to succeed and we live in a city with one of the largest drug scenes in the UK. I think these factors plus others that relate to specific individuals is the main issue here."- 3rd Year, German
"Literally know nothing. Only found out we even had an issue with mental health because I saw it on Bristruths."- 1st Year, Bio-Chemistry
"I don't really know anything about it myself as it's never been something I've struggled with, but I always see stuff on Bristruths and hear people saying that the support given here is really bad and obviously recent events prove that."- 2nd Year History
"I don't think the way in which Bristol handle mental health is as atrocious as everyone thinks, but I do think there are several things that could be made better. They should make sure that every student has a real relationship with their personal tutor for a start, I really think this would help."- 4th Year, Medicine
"The waiting list for counselling is disgusting. Waiting 6 weeks to speak to someone is 6 weeks where someone could be mentally tipped over the edge and for that we have to blame the university. Just disgusting really. More and more people are asking for help and less and less people are getting it."- 3rd Year Philosophy and Economics
"My experience with mental health here has actually been really good. I was really struggling earlier on this year. I was staying in room most of the time and considering dropping out of uni. My tutor was my first port of call and she was amazing in helping me through my problems- I don't really understand why everyone is complaining about the support here. It's down to the individual to be proactive, we are adults now."- 3rd Year, English
"I know nothing about it. I remember I got a number in a box in Freshers week to call if you're feeling down and we've received some emails recently about the suicides but that's all I know. I guess the fact I know nothing about it is kind of reflective of the system because
everyone here should know"- 1st year, Maths
"I think it's often peoples' parents and friends fault rather the university. The uni are being criticised for not curing the issues when we should be criticising the individuals parents, housemates and friends for not picking up signs and helping someone out when they give a cry for help"- 2nd year, Psychology
A range of opinions. However, the overarching sentiment is that students here are unsure of what to do, who to speak to and where to go if they're feeling distressed and that the pastoral care here at Bristol is lacking. Many students also think that Bristol should be investing more into its mental care services, such as counselling and therapy.