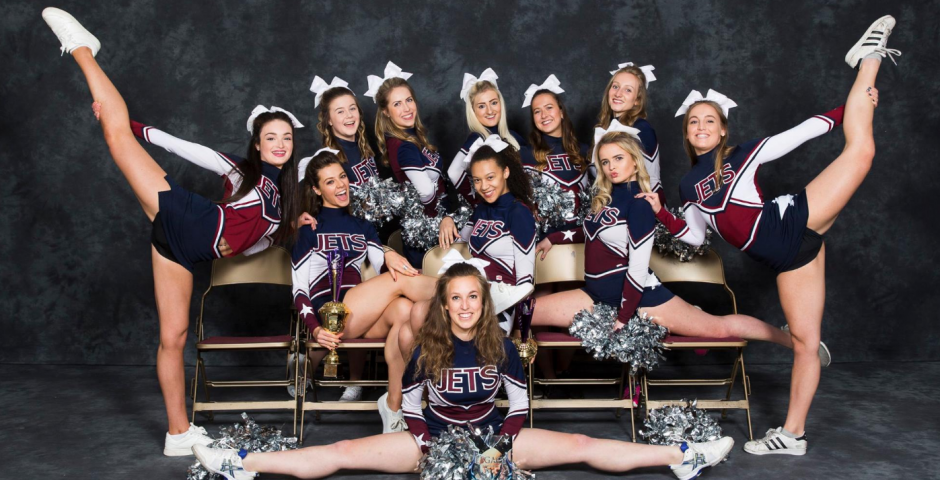 Bristol cheerleading team smash national championships
Listen up, lads.
The Bristol Jets Cheerleading Squad are now two times National Champions, with their highest level team going on to become Grand Champions.
As if this success wasn't enough, the team performed for a second time against the Level 1 Grand Champions and beat them, winning the title of Ultimate Grand National Champions of Future Cheer University Nationals 2017 – not a bad award.
With a total of 8 trophies, the Jets have put Bristol on the map. However, as a result of this major success, the team has been keen to emphasize how tough the sport can really be.
One squad member commented, "Like any competitive sport you need to be fit and strong, and I swear by doing Olympic lifting for almost a year, and being in the gym 5 days a week, cheerleading is still so much more physically demanding than any lift in the gym."
After receiving jokes from mates "in the name of banter", the men on the team are starting to show how the sport is for both boys and girls.
"I hope with Cheerleading provisionally recognized as an Olympic sport, more males will stop mocking the sport as 'girly', stop with the references to "Bring it on" and ditch lifting weights to lift girls instead because it's definitely not easier."
What with lad-culture seeping through many aspects of our lives, oh the joy, the team want to use their success to encourage men to leave the stereotypes behind and join the fun. With a need for sheer strength as well as agility and flexibility, this is not something to be laughed at.
So, guys, it's time to give cheerleading a go and leave your lad bibles at home- after all, it may be the only sport in which you can literally pick up girls- who can say no to that?