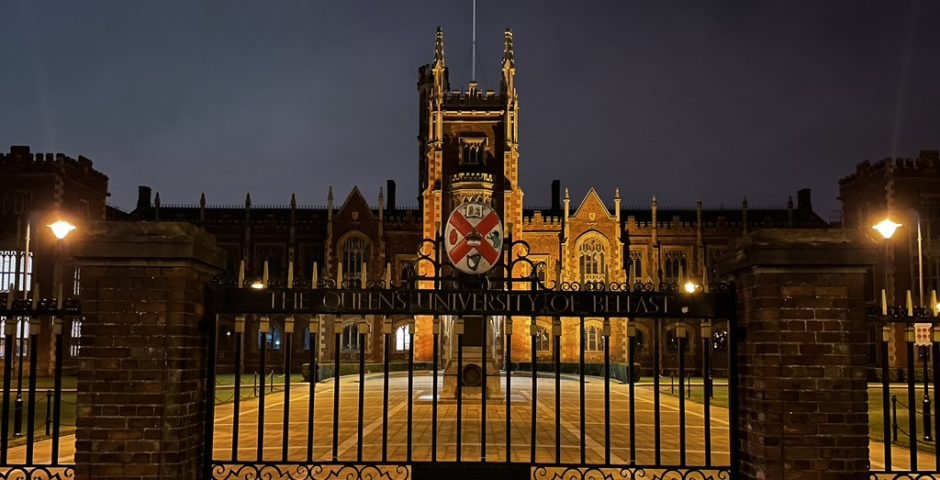 QUBSU workers win furlough pay battle following recent protests
It comes after unionised student workers demanded that the university reinstated them on the furlough scheme
Queen's University Belfast Students' Union (QUBSU) workers have been reinstated on the UK Government's extended Job Retention Scheme (JRS) following weeks of protests and student led occupations across campus.
On top of this, QUB have agreed to backdate furlough pay for all casual workers to November.
The QUBSU workers – many who work in the Speakeasy Bar, in on-campus catering facilities, and the SU shop on Elmwood Avenue – were initially removed from the scheme on 31st July 2020 by senior management at the university.
The university had done so on the grounds that many of the student workers were on casual or zero-hours contracts.
With this, student workers employed through QUBSU had received no income between August and October, causing significant stress to many workers, who formed organised protests across campus, against the move.
After collaborating with Unite the Union Hospitality NI, which represents many QUBSU workers, campaigners had successfully organised a campaign that demanded the university reinstated them onto the furlough scheme, pay them their backdated payments, and apologise for the stress that this had caused to QUBSU workers at an already-difficult time.
Yesterday, QUB agreed to meet these demands.
In a statement, the Unite Hospitality organiser, Neil Moore, welcomed the news that Unite and QUB had reached an agreement on the matter. He said that "this is a huge result for our members who were employed as casual, zero-hours workers at students union facilities at Queens".
He added that "this outcome is a huge success for Unite hospitality members at Queens. It demonstrates yet again, the vital importance of collective organisation through a trade union. This is only the start of Unite hospitality's efforts to win improvements for the casual workers in Queens and indeed across our industry."
The campaign, which gained momentum with over 1500 supporters online, could not have been won without the collective efforts of those who played a part in organising it.
Speaking to The Belfast Tab was Jessica Lawrence, a Union Representative for the QUBSU Unite Branch. They commended their colleagues for standing in solidarity, saying that this "victory is the result of the sheer determination and dedication of our unionised workforce. Members in QUBSU and Unite have worked tirelessly over the last few months to demonstrate to QUB that we are better than zero."
"Whilst we recognise the massive victory this represents for zero-hours workers across the hospitality industry, this is by no means over. This is just the beginning of our efforts to improve working conditions at Queen's."