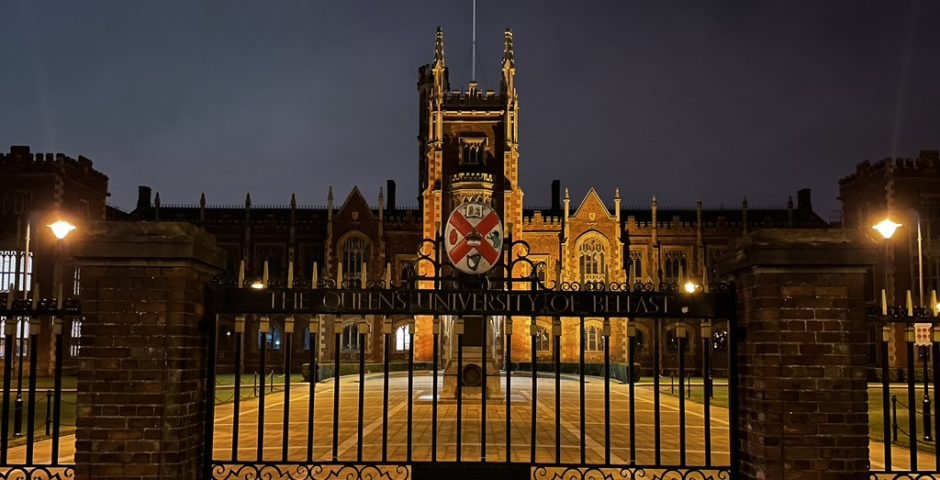 A former QUB student has won a £20k lawsuit against the uni
Sarah Walker felt discriminated against due to her disability
A former QUB student has said how she has to withdraw from her course, after feeling that the support she required for her learning was not in place and would hold her back from completing her degree.
Sarah Walker, a former QUB Midwifery student who suffers from cystic fibrosis, was admitted to hospital during her studies in 2018.
However, upon her return to campus was told she had missed too much of semester one.
This morning, Belfast Live reported that QUB advised Sarah that she could return the University in September 2019 and that they would arrange a meeting beforehand, to discuss reasonable and practical adjustments to aid her studies further.
The meeting between Sarah and faculty advisers took place on 1 October 2019. However, by this stage the new academic year had already commenced.
Sarah said she was unhappy with the outcomes of this meeting because from the beginning of the meeting, the position of the University was made very clear which was that she would not be able to return to her course until September 2020.
However, in an exchange of mixed messages, Sarah was then told by the end of the meeting that she could return to the course on the following day.  
She believed that she was not given sufficient clarity as to the reasonable adjustments that would be put in place if she returned and this, together with the fact that the course had already started, meant that she felt unable to return.
Sarah described how she "just wanted to study for [her] chosen career in midwifery. I needed some extra support and above all some understanding of the life-long condition that I live with,".
She added that QUB was aware of her condition and was told that "reasonable adjustments were in place, including a note taker at lectures and she would be able to resume her studies".
Sarah's case was supported by the Equality Commission for Northern Ireland. Speaking on behalf of the Commission, Evelyn Collins said, that what Sarah experienced, highlights "the importance of universities ensuring that they take steps to support students with disabilities".
She added that, "Universities must make reasonable adjustments to all policies, procedures and practices to ensure that a disabled student is not placed at a disadvantage compared to those who are not disabled,".
Upon settlement of the case, the Equality Commission said  that QUB had apologised to Sarah for injury to feelings and distress she experienced while making no admission of liability.
Speaking to The Belfast Tab, a spokesperson for QUB said: "The university wishes to underline its commitment to equality of opportunity for all its staff and students and has a dedicated Disability Services team and a robust Equality, Diversity and Inclusion Policy. Queen's is committed to creating an inclusive environment and will continue to work hard to ensure any students with disabilities have the appropriate support in place for their chosen course of study and wider participation in University life. For students with disabilities, specific assessments are made and, where appropriate, support mechanisms are put in place".
They said that: "In line with regulations from the Nursing and Midwifery Council, students in the School of Nursing and Midwifery are not permitted to take part in clinical placements unless they have attended essential teaching. This is to ensure both the health and safety of the students, as well as the patients they encounter while on placement".
However, on reference to Sarah's specific case, they added that: "The university is unable to comment on specific cases or legal disputes.