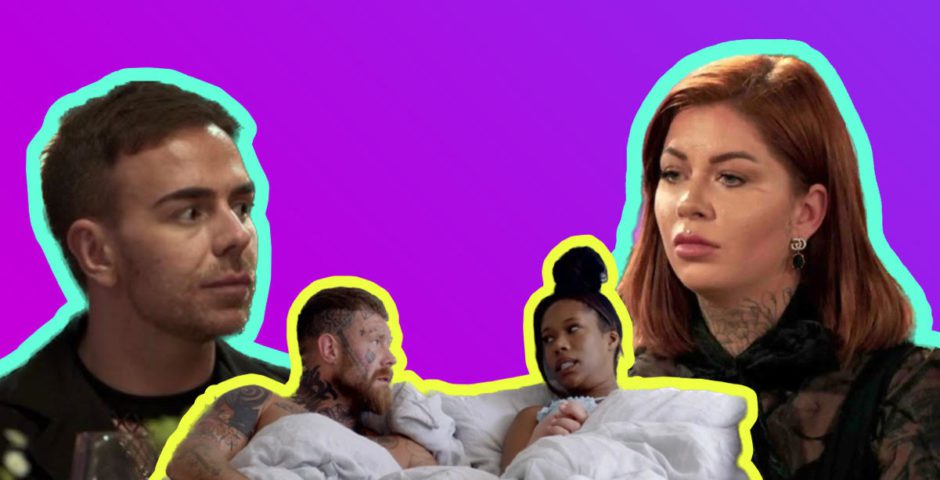 It took its time, but 2022 has been the year MAFS UK finally became iconic reality TV
The cheating scandal dinner party was carnage Love Island could only dream of
I have had my fingers primed to write my annual "Married at First Sight UK is crap and will NEVER be Love Island" article for over a month, but I've finally decided that this year my fingers will not got their chance to rant, rave and moan. I'm pleased to announce that, FINALLY, Married at First Sight UK has taken itself to the next level of reality TV and ascended amongst the greats.
I got back from a week in Turkey at 5am on Sunday morning, and I spent over four hours of yesterday glued to the sofa watching every episode of MAFS UK that I'd missed. I didn't move, I didn't look at my phone. This is unprecedented behaviour from a man who cannot watch more than two episodes of Netflix without needing to go and play some video games or walk about a bit. Married at First Sight UK has me hook, line and sinker. Here's why.
Now the boring weddings are done it's pure DRAMA
The slow starts of Married at First Sight never do it any favours, as the producers bog us down in sickly romance and the 'experts' just spouting off quotes like they're Fred from First Dates. Like all great reality shows, MAFS UK rewards viewers that stick it out through the first few teething weeks. We are all guilty of writing off the likes of Love Island before we know the cast in the first few weeks, only to become truly obsessed with them soon after.
Previously, MAFS never got this. You were bored at the start, and bored at the end. But these last few weeks of Married at First Sight UK have shown viewers who stuck it for the long run that Channel 4 cast a perfect mix of chaos for this season. What happened last week deserved an NTA.
A peak week of TV
The infamous cheating scandal rumours for this season of Married at First Sight swirled like a premonition in the air a few weeks back, and in the words of Lizzo: "All the rumours are true." Matt and Whitney hit that dinner party like an atomic bomb and caused such carnage in that gazebo it made the Bake Off tent look lifeless.
The drama and the fallouts were near Shakespearean. I felt like I had watched six months of these couples lives and it had been a matter of hours. I was riveted, gobsmacked and in for the ride.
The men are toxic, the women are bitching, the gays are storming out and the cheats are causing heartbreak. The experts are trying to hold it all together under the guise of it being part of the experiment, but they're clearly as hooked on the rollercoaster of drama as we are. Inject it.
Married at First Sight has embraced its ridiculousness and it's all the better for it
What I think has sealed the deal in Married at First Sight UK becoming truly great reality TV is even the experts lobbing the rule book out the window and allowing the completely not married at first sight Whitney and Matt to stay in the process for no other reason than for drama purposes. That's when this show stopped taking its ethos so seriously and became an agent of chaos that played to its cast's carnage soaked natures.
My sister ended up watching a bit of MAFS UK with me yesterday, and she asked me who I liked and which couples I was rooting for. I thought about it for a while and realised the answer was: No one. I do not root for the success of any marriage on this show, I think they're all a bit mismatched and chaotic. But the brilliance of this series is that I no longer care. It's not about liking or disliking couples, it's about great TV. If I wanted romance I'd shove a film on. Just keep on giving me the fireworks!