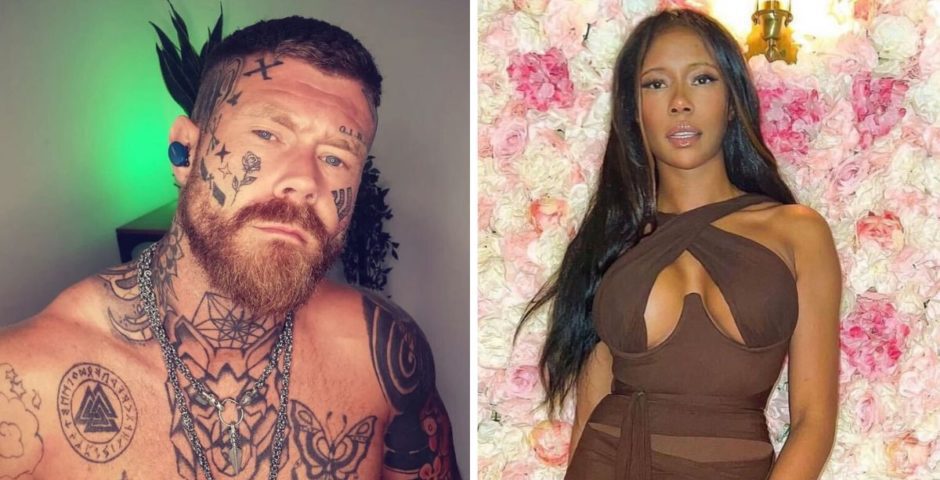 Guys, apparently Whitney and Matt cheated on their partners with each other on MAFS UK
Matt has denied he cheated on Gemma
According to the Daily Mail, Married at First Sight UK contestant Whitney Hughes allegedly cheated on her husband Duka with fellow contestant Matt Murray. In scenes yet to air on the E4 show, Whitney and Matt allegedly spend the night together during a couples retreat, whilst their partners were also there.
The scandal is set to "rock the cast", with Gemma who breaks down in tears after the affair goes public amongst the couples. Whitney and Duka were coupled together by the experts and were one of the first weddings viewers saw. The pair did not hit it off straight away, with Whitney almost walking away from the experiment during the first commitment ceremony.
A TV insider spoke to MailOnline and claimed: "Whitney and Matt truly shocked the other members of the cast by cheating on their partners – not only because of the hurt it caused but the circumstances too. The pairs had gone away to a couples retreat and were there to focus on their relationships, but Whitney and Matt had other ideas."
"Gemma, who thought she had met the love of her life in Matt, was devastated, while Duka had put his all into giving his marriage with Whitney a chance," the source said.
Gemma and Matt were one of the couples who joined midway through the series, in a shock twist never done on Married at First Sight UK before. Their relationship has been strained after the two honeymooned in Portugal and Matt said he was almost going to quit the show after some of Gemma's sexual comments.
In an Instagram story, Married at First Sight UK contestant Matt denied he had cheated on Gemma with Whitney. He said: "To set the record straight, there was no cheating, there was no betrayal. Me and Gemma had not been together for seven days and we were apart for more than we were together. It's a bit sh*t really because it kind of ruins the series a bit. The fact that somebody has gone to the paper and highlighted that. We weren't even talking."
Matt revealed that before the couples headed to the getaway, he had specifically asked producers to leave as he didn't want to be on the show anymore but they asked him to stay until the next commitment ceremony. It was within that time something did happen but he denies ever cheating on Gemma.
The Tab has contacted E4 for comment.
Related stories recommended by this writer:
• Meet the two new couples set to up the competition in Married at First Sight UK
• All the 2022 MAFS UK cast's first Instagram posts compared to their most recent
• All the Married at First Sight UK cast's desperate attempts at fame before the show